On-Demand
App for Car Service

Booking

On-Demand Car Services App Development is a need of an hour. People will find these On-Demand Car Services App more convenient because whenever they need, they can hire experts from on-demand platforms at their own time and place.

Connect with us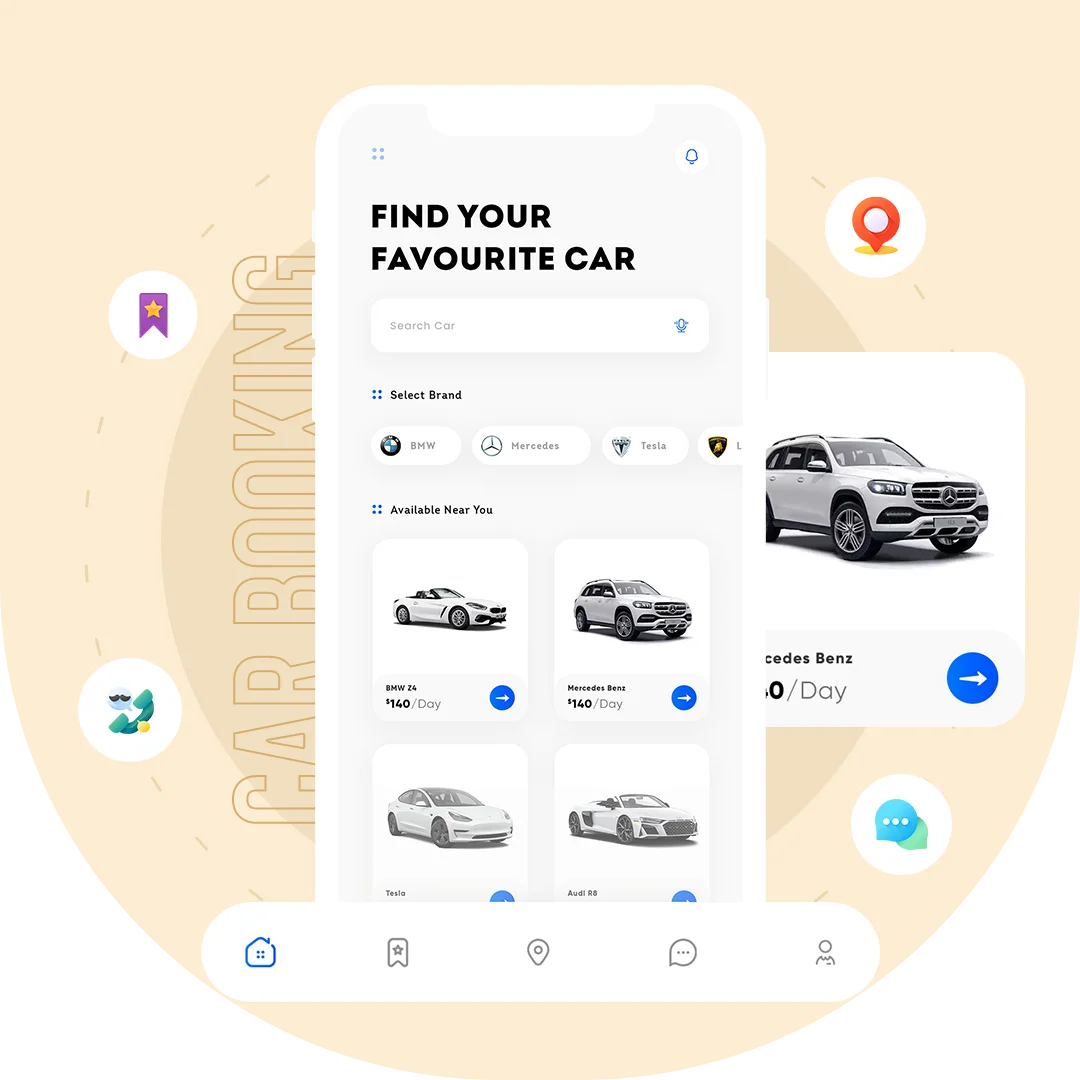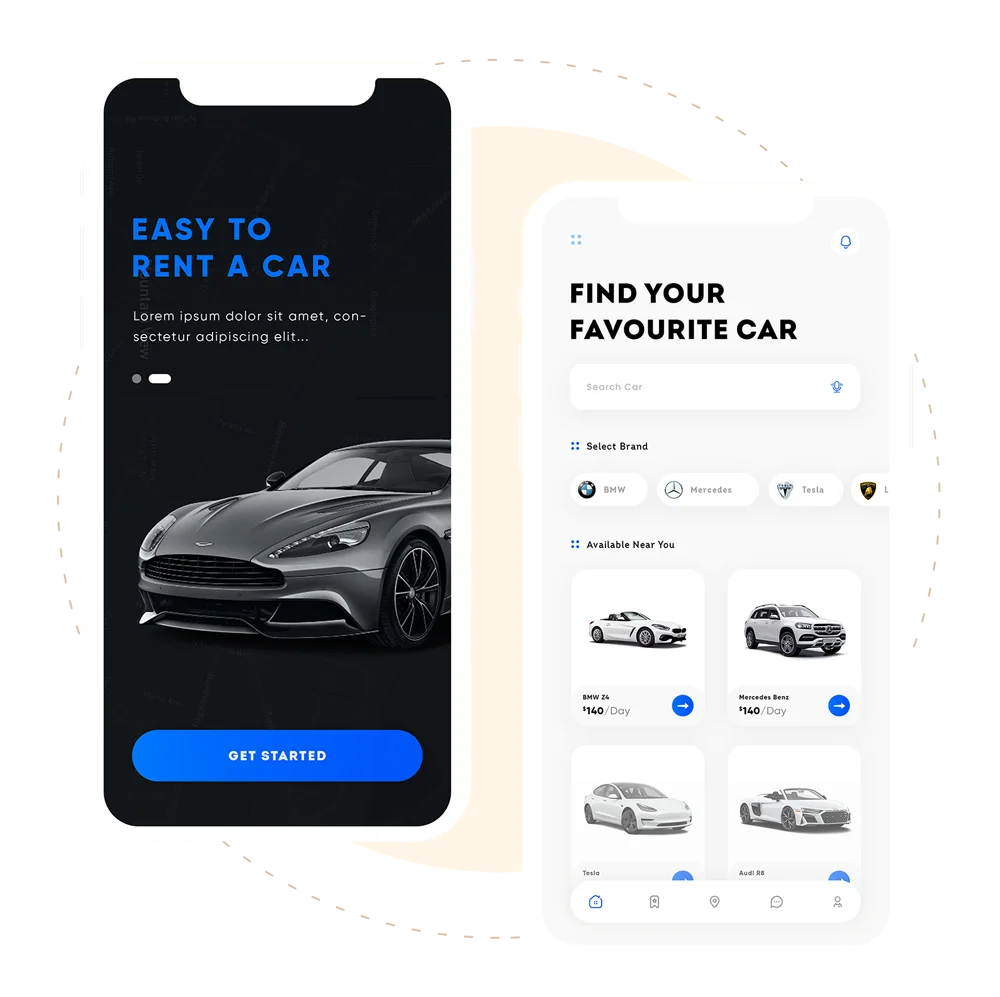 On-Demand Car Services
App

Development

With the advancement of technology, it is now so easy to access services online without having to visit anywhere. This on-demand car service application gives many people and businesses the flexibility to solve people's day-to-day problems by inventing a mobile phone-based application service.

Nowadays, offline car services are very difficult as people have to drop off their vehicles from the service center which is very time-consuming. To solve this problem, an on-demand car service platform can be introduced in which different car services can register and the user can access the services through a mobile app.
ON DEMAND
CAR SERVICE
Many people around the world travel regularly and car repair shops always come in handy. There are many ways to think about qualified mechanics, car repair centers, private professionals, and so on. Find it. Today, the digital world is growing rapidly and is one of the leading trends in the development of automotive service websites and applications. There are plenty of ways to create and monetize such software.
Want to build your own car
service
app or website?
Read about business models, features, technologies, and other considerations you need to consider before discussing your idea with a group of IT professionals. We came up with this idea through planning and analysis. People love pets, they like to share them and watch them. By creating a specific network for this type of content, we connect all pet lovers in one place, increasing the potential impact of our message.
If you are thinking of implementing an On-Demand Car Service application, you must first understand the use of On-Demand Car Services in detail:
Customers can schedule repair time for their vehicles by adding a scheduled request.

They can add the required service information and select a time slot and date.

The administrator can limit the scheduling time and set a limit for scheduling a request before a dedicated time.

Our on-demand fitter service application connects fitters and customers through a single platform.

Our on-demand fitter service application connects fitters and customers through a single platform.

The administrator can also assign a service provider, or the user can select a specific installer from the entire list.

For the appropriate Infosoft for Car Service booking application, the strip is included as the default payment gateway.

If the customer wants to integrate any other local payment gateway, we will require the necessary technical support.

You can choose to add more than one payment gateway for increased security concerns.
Spectacular Features Of
Car Service
Booking App
Toggle Availability
A service provider dedicated application involves changing the availability of the service.
Installers can choose to turn the availability of their service on / off with the switch.
Service availability is automatically taken offline if a mechanic remains idle for a specified period of time.
In-App Messaging
In-app chat support integrates with customers and installers for easy interaction.
Installers can ask customers or support agents any questions they need to provide timely services.
Similarly, customers can use the issue of mechanics or service support for any problem.
Official Control
Super admin is given the right to control the login and management functions of multiple administrators.
The specified credentials can be used to access the system to manage the assigned tasks.
The senior administrator receives full reports on their activities and can control their access to the system and data.
Our Solution as On-Demand
Car Services App

Development
To analyze the client's requirements we allocated our BA team. In the beginning, the app development team analyzed the concept hypothetically. We then thoroughly examined the entire process at the customer's site.
Based on our findings, we created flow diagrams for the entire workflow and planned the project development process by defining the technical implementations.
Mobile App architectures at Adequate Infosoft defined the entire application architecture for database synchronization.
Our Mobile App designers prepared wire-frames and prototypes citing all possible workflow diagrams, navigation, and data flows after several attempts and meetings with the client-side team.
We used simple but interactive components to ensure that the app works seamlessly on iPhones and Android devices and that the layout looks similar to the desktop version.
Our
Expertise
The development team at Adequate Infosoft analyzed and mapped the client's requirements into multiple phases. To improve tracking and booking performance, the team of Adequate Infosoft created a unified online car booking and dispatch app by integrating passenger, driver, and the backend administrator portal modules with essential web services.
A digital odometer was also built into the GPS, which took advantage of distance tracking. In addition, to simplify the payment process - the team has integrated a single payment gateway to handle multiple currencies, PayPal integration, and a number of payment tracking and billing features.
Easy and user-friendly app interface

Quick access to pick-up locations and cars

All-inclusive PricingEasy to understand icons for car features

Uncomplicated booking system

Secure booking portal

Simple booking management and cancellation
Hope you understood all the relatable regions of On-Demand Car Services App that Adequate Infosoft caters to offer on every custom website development solution. You can extend your power source income and commercial reputation among the industry through our instant On-Demand Car Services App development solutions embarking on the complex use of various tools and technologies. Just contact us through the given below details.
Email your requirements or call us at: