Why should you hire
on-demand developers

from Adequate Infosoft?

Adequate Infosoft has been serving the IT sector for almost two-decade and has developed hundreds of progressive iOS and android applications to meet the requirement of clients. Most of these applications are designed by Dedicated Mobile App Developers using their niche technology. Our company has a team of knowledgeable developers and designers, who are proficient in their skills.

Also, our wide experience in the IT domain permits us to develop innovative applications and websites, and provide web solutions with eminence. We all know that website is a brand's digital face. Hence, it needs to be incredibly attractive and immaculate. Those who are interested in developing apps and websites to expand their business can Contact us (Adequate Infosoft) to hire the best software developers in India. Our software developer will fulfill the demand of your business through an affluent website until you obtain satisfactory results.

Contact Us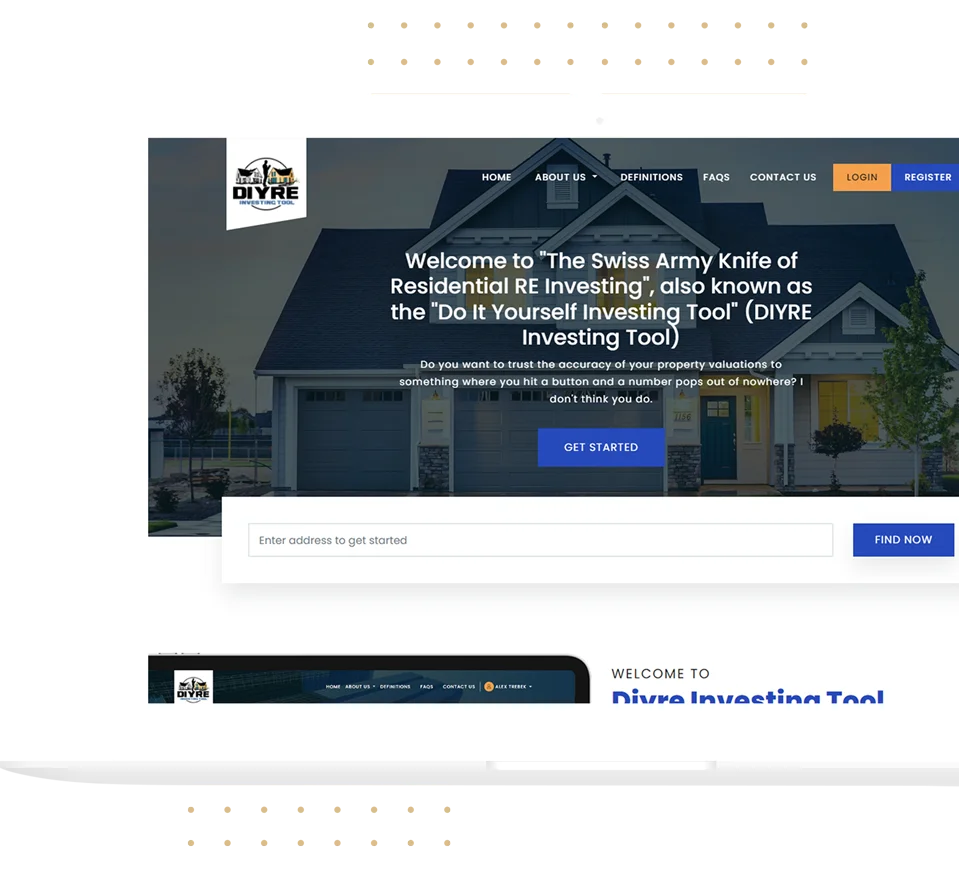 Our popular

On-Demand Development Services

.Net Developers
Our broad team consists of .Net developers who have knowledge of all Microsoft's .NET technologies. They also have a broad understanding of Visual Basic, C++, and C# with Microsoft's technologies that they use to make the application interoperable as well as interactive. You can contact us to hire on-demand .Net developers who design an application that will boost your product sales.

PHP Developers
Our Core PHP developers are experienced in designing iOS and Android applications that run smoothly on every device. They write codes, test them, check for the bugs, and eliminate all the errors in the coding for the superlative result. Along with PHP, they use HTML5, which together develops powerful CMS, applications, websites, and APIs, with a broad database.

Python Developers
Python is a contemporary language that is widely used nowadays to develop progressive applications. Our company has a team of talented Python Developers who can use this dynamic language to design applications for any business project. Apart from python language, they possess knowledge of Ajax, jQuery, and MySQL that enforces them to build applications of high complexity with optimum scalability.

Objective-C Developers
The existence of Objective-C is strong and it is not going to be obsolete any time soon. Our dedicated on-demand developers use Objective-C language to create a large codebase in software. These days it is the most popular programming language used by software developers to design web applications.

C# Developers
C# is the most grounded language in this contemporary world. Our C# developers possess knowledge of its ecosystem as well as know to operate ASP.NET MVC that together goes well to create phenomenal applications.

ASP.Net Developers
ASP.Net framework is widely used by developers these days as it allows our IT software engineers to create a budget-friendly application. If you are looking for a software development company in India to develop applications using the ASP.Net framework, then contact us immediately to get the best quotes.

.Net Nuke Developers
Our On-demand DotNetNuke developers are harnessed with the knowledge of WordPress, HTML, CSS, Javascript, Bootstrap, and other prevailing technologies that altogether helm them to create the best CMS software.

Azure
Azure is an open-source cloud computing platform with more than 200 products inbuilt into it. Our talented developers employ the power of Azure to build, deploy, and manage apps, securely and quickly without disturbing underlying infrastructure. You can hire Software developers from Adequate Infosoft who have ample knowledge about this recently emerged technology.

Laravel Developers
Our team has skilled Laravel Developers with a vast understanding of HTML, CSS, JavaScript, and few other languages that permit them to create expressive software with elegant syntax. Apart from this, they also know about Model-View-Controller (MVC) and Object-oriented programming (OOP).

Android Developers
Designing Android applications is our forte and in our overall career, we have developed several android applications that are earning millions for their owners. You should hire on-demand Android Developers from us because we hold immense expertise in this domain.

iPhone Developers
Hire Full-Time iPhone Developers from Adequate Infosoft to create bug-free applications using Ionic, Monaca, Onsen, Alamofire, Swift, and a few other trending technologies. Our dedicated software developers are the best in the market for providing interactive UI and UX experiences to clients.

Native Developers
Our Native Developers can design applications and websites using trending technologies for a single platform. For the development of an Android app, our developers use Java or Kotlin whereas for an iOS application they prefer to use Swift and Objective-C.

JavaScript Developers
If you are looking to develop websites or mobile applications that are blessed with a responsive interface and user-centric functions then always choose JavaScript Developers. We also have a team of dedicated on-demand JavaScript Developers who are focused on concerning clients' ideas of responsive software into reality.

Node.js Developers
Node.js is a JavaScript framework that allows developers to execute the JavaScript code outside the browser. Our talented team consists of skilled Node.js Developers who have great knowledge of coding, front-end development, and debugging. Plus, they possess expertise in HTML5 and CSS which is very helpful in the process along with Node.js.

Ionic Developers
Ionic is a recently developed SDK that allows our dedicated on-demand developers to create hybrid mobile applications with utmost ease. Also, our developers have a vast knowledge of Apache Cordova, and Angular makes them the best in the market.

Hybrid Developers
If you are thinking of scaling up your business with a hybrid application that runs smoothly on any platform then hire software developers from India. Adequate Infosoft is a reliable IT firm that is focused to render customers' requirements into a fast-paced hybrid application.

Fullstack Developers
At Adequate Infosoft, you can hire expert Fullstack developers who have built countless web applications using the progressive React Native Technology. Our software experts are committed to design cross-platform mobile apps using React Native which is very rare to find in the market.

Frontend Developers
Powerful technologies like HTML, CSS, and JavaScript are used by our talented frontend developers to make the website and application interface interactive and user-friendly.

Backend Developers
With ample knowledge of APIs, Technologies, Algorithms, and data structures, our team is ready to dominate the market with excellent backend development service.

HTML5
Your search for talented HTML5 developers will end at us only. We have a team of On-demand developers who are aware of all the latest technologies used to promote the content and services of a website. Software professionals at Adequate Infosoft possess vast knowledge of web markup, CSS3, server-side CSS, and pre-processing platforms, such as LESS and SASS to render the service with brilliance.

Xamarin Developers
Get first-class Xamarin developers from Adequate Infosoft who are endowed with the knowledge of C#, ASP.NET, and other Third-Party Libraries that are helping them to create web apps effortlessly. Apart from this, our developers carry ample knowledge of Code Reusability Across Different Platforms that manages the communication.

Flutter Developers
Flutter framework is a great choice if you want to create applications that support high-fidelity, and high-performance with a single codebase. Adequate Infosoft's talented developers are best in creating applications for all platforms using the knowledge of Git and SQL.

Bootstrap
Bootstrap framework is best-suited for the development of responsive mobile-first websites. Our team of talented bootstrap developers knows to utilize this dynamic mobile app development tool to create the best output for the clients. They use this to design the mobile-first website along with the power of HTML, CSS, and JS

AngularJS Developers
AngularJS framework is adopted and accepted by all small as well as large scale IT firms in the market. Hence, we too are betrothed in developing AngularJS applications with the help of our adept developers. Along with AngularJS, they use HTML that helps them to convey the application's components effortlessly.

React Developers
React is a Powerful technology for mobile and web applications developments hence we have decided to create a niche in the market relying on the knowledge of our team of React Developers. You can contact Adequate Infosoft developers to create software with some outlandish properties.

SharePoint
SharePoint is a collaborative platform that integrates with Microsoft Office and allows Organisations to design a website. We have a team of deft developers who are working on this technology interminable to deliver the best to the clients.

MongoDB
MongoDB is a popular document database used in the IT sector. Though being a recently introduced database, it is conquering the market with its fantastic features for developers. You can contact us through email or call us directly to share your idea and Hire dedicated developers from India.

Oracle
Oracle is the only database developed for enterprise grid computing and our developers have good knowledge about this database. Enterprises can contact us to hire experienced oracle developers with ample knowledge of Oracle database tools.

Embedded System Development
The demand for Embedded developers is increasing gradually day by day as more people are interested in using company devices. Our expert embedded programmers possess massive knowledge in designing compact embedded systems with perfection using Arduino, Raspberry Pi, Django framework, and other top technologies. Clients can get in touch with our On-demand Embedded developers to outsource their projects

Zend
Zend is a Framework for experts and it permits our professional developers to design websites and applications using object-oriented coding in different languages. Our software engineers are harnessed with these skills that make them the best in the market.

YII
YII is a cutting-edge framework for web app development and being an evolved organization our developers are backed up with the knowledge of this progressive framework. If you are looking forward to designing a large-scale Web application with high security then Hire Dedicated Web App Developers in India to outsource your project.

Woo-Commerce
WooCommerce is the future of the e-commerce market as it provides ease of usability to the merchant and comes with incredible power, and flexibility. Our Woo-Commerce developers are known worldwide for delivering exemplary web solutions that are interactive and provide enterprise-grade results.

PrestaShop
PrestaShop is the most effective and budget-friendly way to start an e-commerce business and create an online store. Our experienced software developers help clients to incorporate their e-commerce business with utmost zeal.
Joomla developers
Joomla is a great open-source CMS that is currently very popular in India. You can anytime hire dedicated Indian developers to manage content wisely on your website. Our Joomla developers are harnessed with the knowledge of PHP, CSS/XSL, database programming, HTML/XML languages, JavaScript, SEO, and DOM that make them the best in the market.

Drupal Developers
Drupal is open-source software that is written in PHP language. With intensive knowledge of HTML, CSS, and famous Drupal APIs Entity API, Node API, and Queue API, our dedicated software developers are ready to serve your company and conquer the market with an affluent website.

MySQL Developers
Manage your database prudently by hiring MySQL developers from Adequate Infosoft. It is the best DBMS currently available in the market and our developers have comprehensive knowledge of this database management system that allows them to provide the best service to the clients.

MS SQL
MS SQL is an RDBMS (Relational Database Management System) that provides optimum security to the data. Our developers are aware of all the loopholes in MySQL and hence prefer to use MS SQL

Symphony Developers
Developers at Adequate Infosoft believe in Adaptability, Versatility, and Teamwork. They combine the power of Symphony with PHP to create an interactive website. To design an impactful and user-friendly website for your business, you can hire a software development engineer from Adequate Infosoft.

Shopify Developers
E-commerce business requires a strong digital presence and to ensure that your app or website reaches the maximum audience it is important to hire Shopify Developer. Our Shopify Developers will help you to design the application as per market demand and afterward create its online presence for utmost profit. We are providing Shopify app development service to our customers at reasonable prices.

DevExpress Developers
DevExpress itself is a complete software development kit and when our .Net developers use it with precision it emerges as a highly responsive application. A full-time subscription to DevExpress allows our developers to use all source codes at their best.

LINQ
LINQ is a query syntax in VB.NET and C# that help developers to retrieve data from different sources. This is proven as a great tool for our developers as they use this to eliminate the inconsistency between databases and programming languages.
OSCommerce
OsCommerce is a freshly introduced technology specifically beneficial for designing e-commerce and online store management software. Our developers have ample knowledge of this latest technology that will help them to make your business grow rapidly. One major benefit of OSCommerce is that developers can use this on any web server with PHP and MySQL installed on it.

Telerik
Our skilled developers are really influenced by Telerik software and frequently use this in the development process to boost the production speed by over 50%. The rich collection of components in Telerik enables our software experts to develop a fully functional website quickly and effortlessly.

CodeIgniter
CodeIgniter suits well when you want to develop a Light-weighted feature-rich website. Our talented developers possess knowledge of all the tools and technologies used along with CodeIgniter to design a functional website. You can contact us and hire software developers to design dynamic websites using PHP. All we can ensure is to give the best software development service to our clients.

Core PHP
The trend of using Core PHP for designing dynamic web pages is in trend. If you are looking for a custom software development company in India providing web development services using Core PHP then contact us to get the best service.

WordPress
Our WordPress developers possess knowledge about all the trending technology for which they are appreciated in the market. You can hire our WordPress developers and they will ensure to make your website communicable and influential.

SOA Architecture
We are among the best software development companies in India providing website development services using SOA Architecture. You can contact us to hire talented software developers from India and turn your idea into reality.

Silverlight
Our developers are also qualified to use Microsoft's Silverlight technology for creating interactive websites and applications. It is a powerful tool and our developers possess special expertise in designing websites and applications using this progressive technology.

Magento
Magento allows our developers to access the power of numerous unique features built in the framework. Our developers take advantage of all these unique features provided by Magento to create flawless e-commerce software. If you actually want to connect with potential customers across the world to sell your product then hire software developers to design the website using Magento.

VB.Net
It is hard to find VB.Net developers with the knowledge to operate ASP.NET. Our ingenious on-demand developers possess expertise in operating ASP.NET. with HTML, CSS, and JavaScript that altogether make great websites and web applications.
Hire on-demand developers
to craft your idea into an

Impressive Digital Solutions

The IT industry has evolved so much in the past three decades. Formerly, business owners have to manage their own in-house team to create websites and applications that have later changed to outsourcing the project. But nowadays, after seeing the criticality of software development, several programming languages, and frameworks have been introduced in the market that is specially tailored for on-demand developers.

On-demand software developers are experts in a particular trait and help businesses to accomplish their client's goals by developing a purpose-oriented application.

Contact Us
Why On-demand

developers?

The main aim to hire an On-demand Software Expert is to distribute the workload among trained developers who have a common knowledge base. An on-demand developer is specialized in designing applications and websites using prevalent technology.

If you are planning to expand your business globally by designing an outstanding application then hire software developers from a well-established custom software development company in India.

Contact Us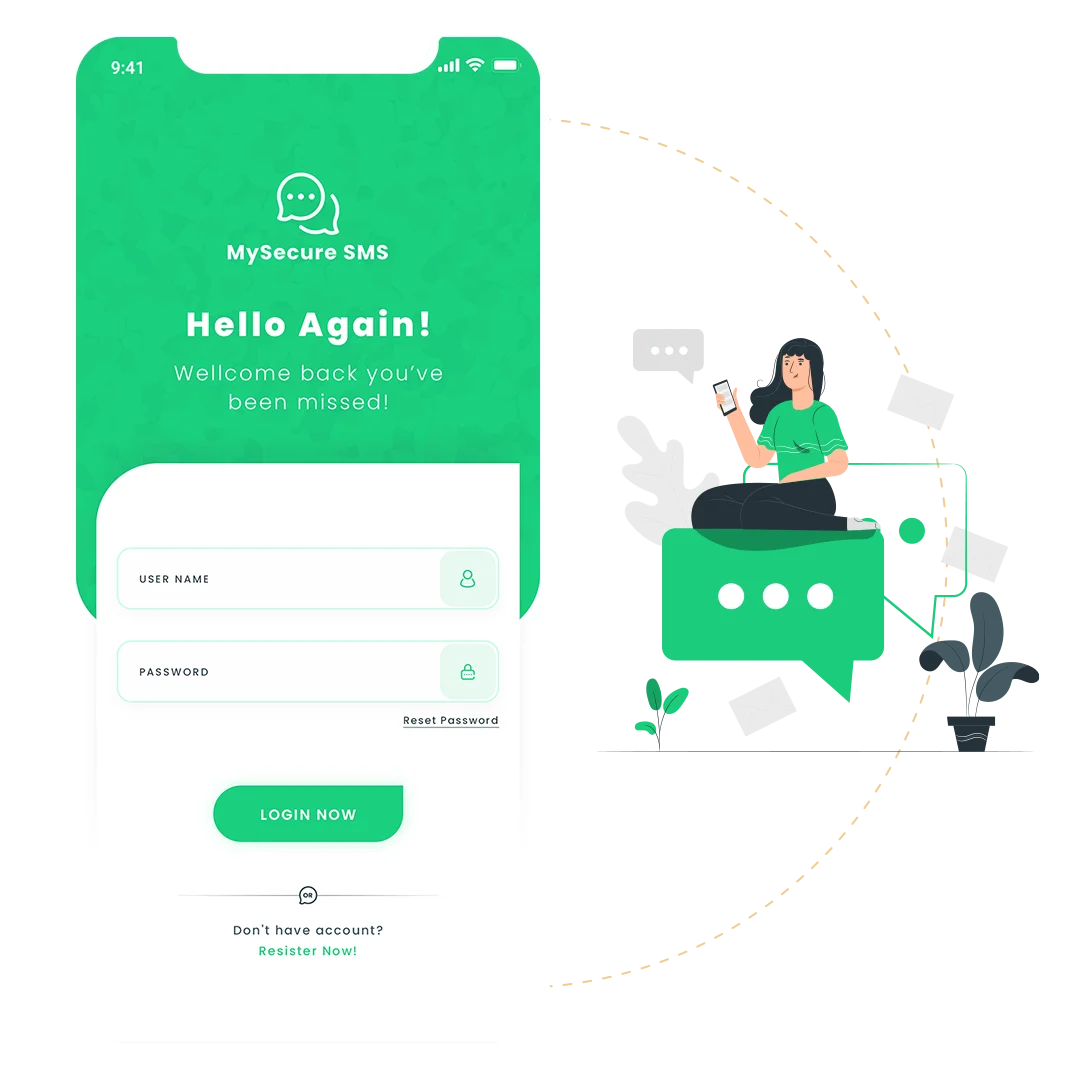 If you are planning to design an application, website, or software for your business then hire On-demand developers from Adequate Infosoft. We are listed among the renowned custom software development companies existing in India providing affluent services to our clients.
To get an answer to your business query or quotes send us an email or call us at: