Zend Web

Development

Zend developers at Adequate Infosoft have a deep expertise that allows delivering interactive, unique, and user-friendly applications globally. As a top Zend development company, we have happy clients in countries like Denmark, Ghana, South Africa, UK, US, Singapore, Netherlands, Malaysia, Sweden and other European & Asian countries

Connect with us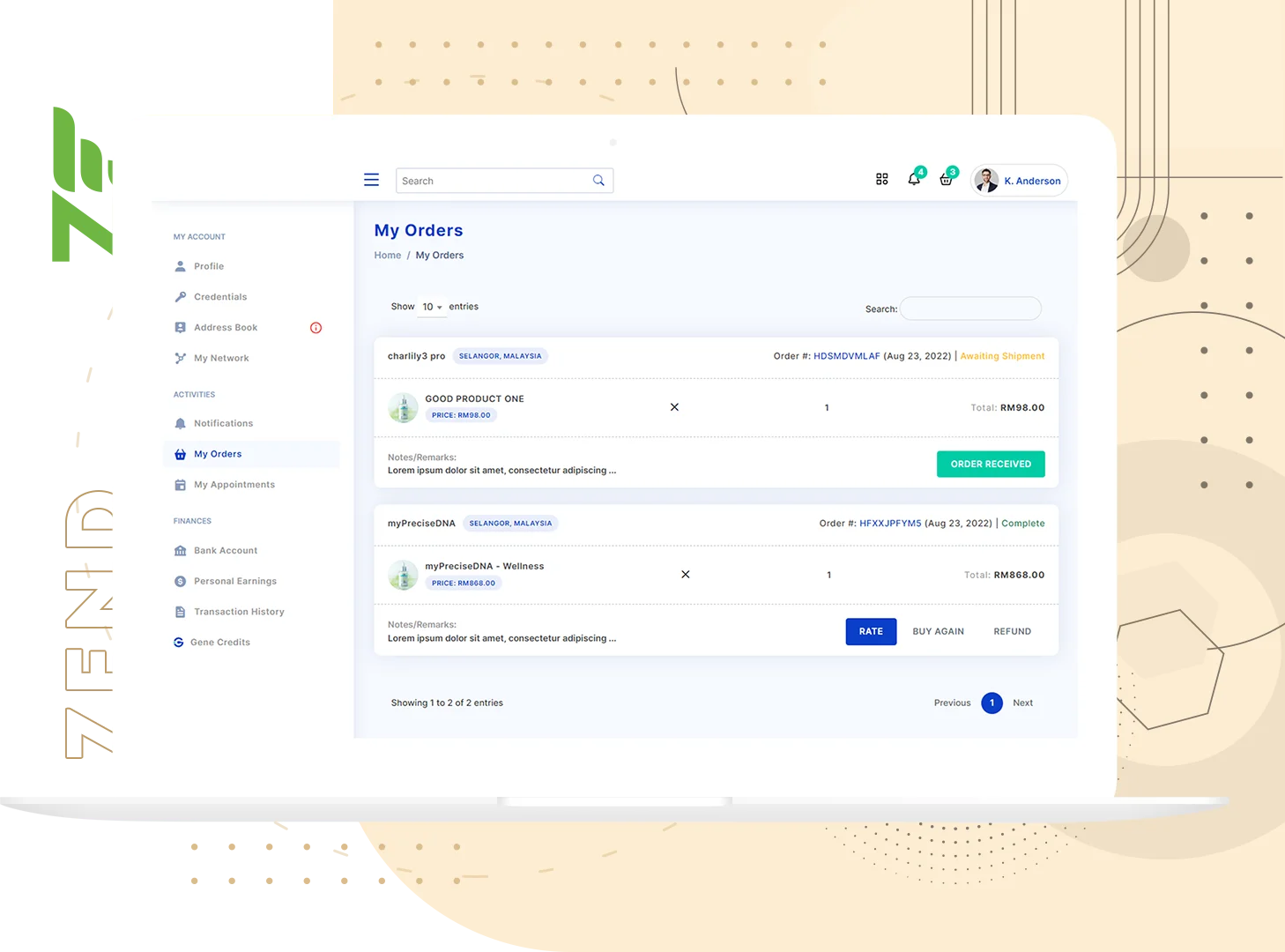 Zend Development

Services

We provide different types of services for small as well as large organizations and startups. Our innovative approach always supports us to serve our clients with perfect software. We consider our client's problems as ours and make sure to solve them on top priority. Here are some popular Zend Framework Development services that are the forte of Adequate Infosoft:
Zend PHP Application Development
Adequate Infosoft developers are experts in creating PHP applications with the help of the Zend framework. They are capable of designing simple, cost-effective, high-performance, and innovative Zend applications for your business.
Zend
Integration
We are offering Zend Integration Services that go well with other services. Clients can contact us anytime to get these Zend Integration Services at reasonable prices.
Zend App
Customization
No worries, if your old application is full of bugs and flaws. You can anytime contact Adequate Infosoft to get an exceptional range of Zend App Customization Services. Our developers will help to personalize the old application into a completely new one. These services are rendered under professional guidelines that provide them with holistic support and the latest business strategies all the time.
Zend Web
Development
Adequate Infosoft's Zend web development services are applauded globally for their perfection. We basically use the PHP Zend framework, which helps us to design excellent website solutions. Also, it meets the exact expectation of customers.
Zend Web
Upgradation
We are overpowering all versions of the Zend Framework, and Zend Web Upgradation Services is the best among them. Under this service, we upgrade the older versions of the website to the new ones using the Zend framework that helps the customers to remain updated with the latest technology.
Zend Platform Migration
There are different versions of the Zend framework available in the market and different version of Zend is used to migrate the application into a different platform. If you want to migrate your app into a new platform then opt for Zend Platform Migration Services. Our knowledgeable developer renders this migration service with perfection to fulfill the vivid requirement of clients around the world.
Hire Zend Developers from Adequate Infosoft
today to develop cost-effective

web applications!

As the world is moving faster in technology it is the prime necessity of the time to develop our skills at the same pace. Zend web development companies offer end-to-end solutions to make the business grow. The Zend framework is based on PHP, HTML5, and JavaScript, which are open-Source web development software. It provides Drag and Drop feature that allows developers to use the Zend module in other web applications with complex background
Advantages of Choosing
Zend

Development
Simple, Easy & Quick
Zend is a popular framework extensively known for its simplicity and lightness. It allows developers to reuse the codes that decrease development time and enables quick project distribution.
Huge Libraries
Zend has Huge Libraries and In spite of having Huge Libraries, Zend is lightweight and simple to use. There are countless parts in Zend that help developers to customize their PHP development efficiently.
Open-Source
As we all know Zend is an Open source framework and it is the key benefit of using Zend over other Frameworks. Also, Zend is available free of cost while for other paid frameworks users have to pay additional money. Zend has been embraced by millions of developers and entrepreneurs who have benefited from this supreme framework.
Supports MVC Pattern
Zend supports the MVC design pattern that divides an application into 3 components. The first one is the Model (business logic), View (appearance), and Controller (adhesive). The separation of the Application into three components benefits the developer as they could do easy maintenance in the application and customer as the application interface gets simpler.
Preferred Choice
Zend is a feature-rich framework and is the Preferred Choice of clients for all types of development procedures. All business owners, developers, entrepreneurs, or sole developers choose Zend over other frameworks regardless of their business size. Similarly, Zend also loves this support from developers. This love from the clients enforces Zend developers to introduce more features that would help the developers to meet the requirements of their project. Further, developers can apply these functions just by implementing them from the menu.
Hire Zend Developers of
Adequate Infosoft For

exceptional Coding
Team of Competent Developers
Adequate Infosoft believes in demonstrative coding and our team of trained Zend developers is making it easy for us to develop Flawless web applications using the Zend framework. Our developers have a vast knowledge of development processes and are capable of handling complicated projects in a professional manner.
Expert
Programmers
We work with a team of expert programmers who are abreast with the opulence of information about the latest technologies. These technologies are used in different industries for vivid development purposes.
Detailed Testing till perfection
Our team of trained software testers runs the coding through multiple testing procedures till they detect all the flaws. We do the same with all Zend development processes so that we could deliver a flawless website to our clients.
Broad
Clientele
Being a famous Zend framework development company, Our developers have designed and delivered a staggering number of projects on the Zend framework. If you too are looking for a superlative Zend web development company for web development then contact us.
Technology
Prowess
Developers of Adequate Infosoft have vast experience in using various technologies and development tools that enables them to deliver the best websites to accomplish the business perspective.
Timely Delivery of Projects
We value the time hence make sure to complete and deliver all projects within a stipulated time frame.
Key Benefits of
using Zend

framework

Zend is a popular framework that has multiple professional PHP packages that can be used to design dynamic web applications. Until now more than 570 million people have downloaded and installed this popular framework in their system to design web applications.
Ease in
performance
Zend has flexible Modules that allow developers to perform tasks smoothly and save time in coding. In addition, developers can easily customize these flexible modules to accomplish business requirements.
MVC
Architecture
Send supports MVC Architecture that allows developers to organize and encode the files efficiently. Also, the MVC Architecture of Zend has built-in libraries that make encoding simpler and faster.
Availability of multiple Useful Components
Zend has multiple useful components like MVC, RAD tools, session management tools, database authentication tools, and many more that can be used together with other top technologies to create results-oriented flawless applications.
Multiple Database Support
Zend Framework supports multiple database systems like My SQL, PostgreSQL, and Oracle. This feature of Zend Framework makes this a feasible framework for all types of web app designing.
Enhances
Extensibility
Developers can easily extend the modules in Zend Framework to implement new functions. Also, it is highly scalable and supports all types of modification for the progress of business applications in a positive way.
Security
Cryptographic tools in Zend Framework provide high security for websites or applications. Developers can use cryptographic algorithms to effectively encrypt and decrypt the data through Zend Framework.
Frequently Asked

Questions

Find the answers to all of our most frequently asked Questions.
Yes, Zend supports Multiple Database and follow MVC architecture for coding that reduces the scope of mistake in the coding. Also, codes in the Zend framework is reusable hence Zend is an ideal choice for all type of software development
Zend is an object-oriented, open-source web framework that supports advanced Model-View-Controller ( MVC ) implementation in all applications.
First of all, you have to install a Composer and then the latest version of PHP in your system. After that, you can install the Zend framework either following the Manual installation process or Composer based installation.
Hope you understood all the related regions of Zend Website development services that Adequate Infosoft is enthusiastically offering to their clients globally. We are specialized in delivering a customized range of Zend Web Development Services through the help of our highly experienced developers. We create top-notch web applications that will extend the power of your organization or business model in the market and allow you to gather more profit through your web application. Our Zend Web development solutions are embarking on the complex use of various tools and technologies. Just contact Adequate Infosoft on the below details to hire Zend web developers who are experienced enough and possess immense knowledge about technology.
Email your requirements or call us at: