On-Demand App for
Pharmacy

Services

Adequate Infosoft offers on-demand pharmacy app development services for digital medicine delivery startups, pharmacy chains, and independent pharmacies. We are the leading custom software development company and our medicine application solution will help you to build a secure, reliable, and robust pharmacy application.

Connect with us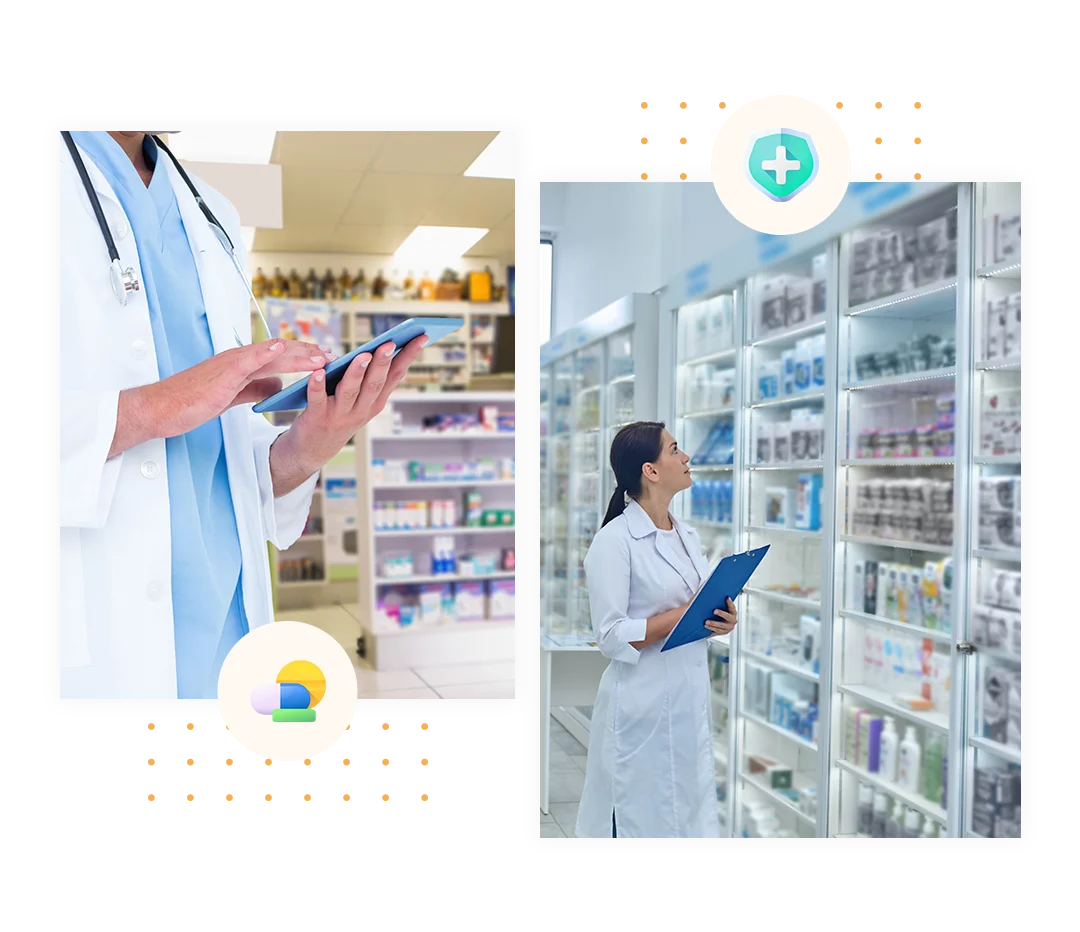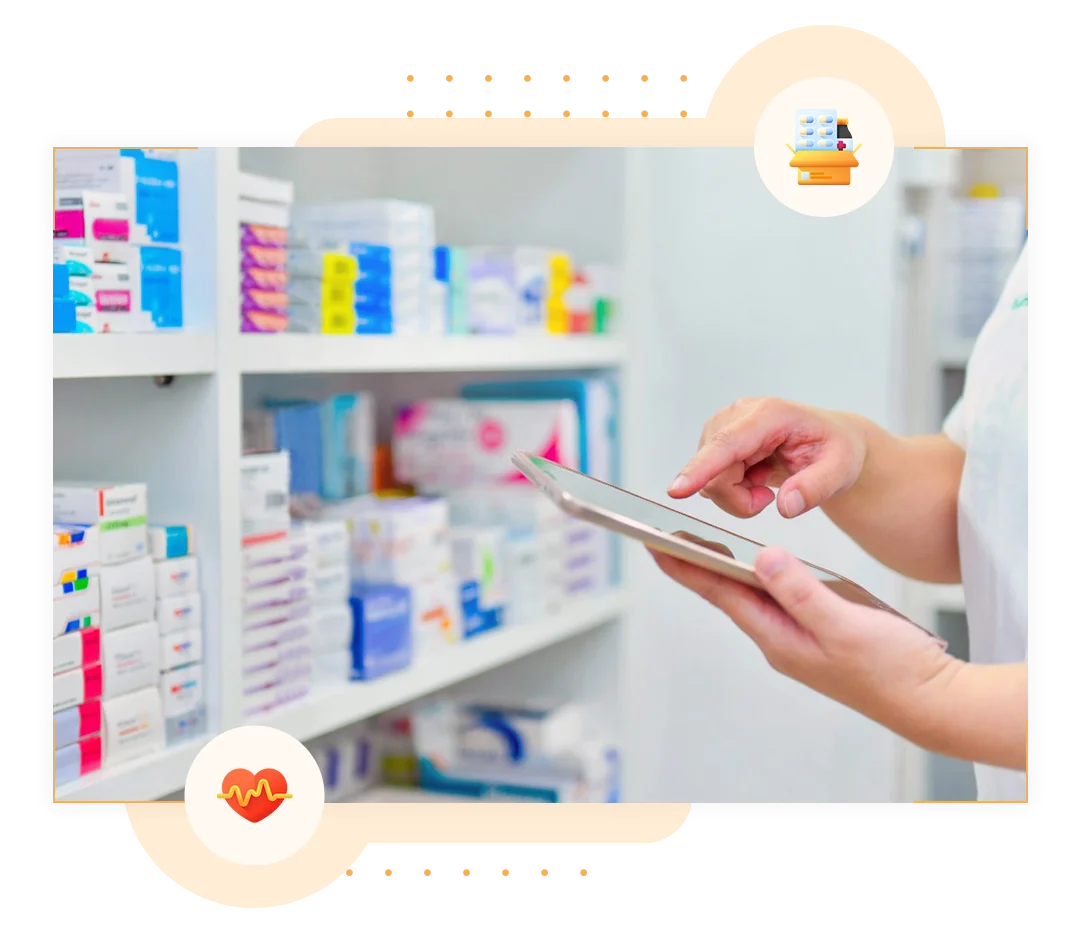 Need for
Pharmacy App
Post Covid-19 the need for digital pharmacy is rapidly growing across all countries. The pharmacy business by 2022 is expected to hit $1.06 trillion. With the increase in demand, the business aspects are also coming into play, resulting in the acquisition of digital pharmacy startups. Amazon, Walmart, and many other companies are investing heavily in this sector. Hence, the pharmacy app development company is the need of the hour.
No contact and social distancing have compelled businesses to think of alternatives to provide fast and secure medical support to the people. The study has shown 17% growth in the online pharmacy demand in the U.S. The highest demand for digital pharmacy is among 18-34 years and the lowest consumers are above 65 years of age.
Why Adequate

Infosoft

The above statistics are enough to tell you the seriousness of this issue. It's high time that retail pharmacy business owners think of switching to the digital platform. If you own a pharmacy business and want to transform your business digitally and deal globally then you should contact a trustworthy online pharmacy app development company.

There are many app development companies that claim to build mobile apps. However, very few are capable of delivering the task on time. Finding real and trustworthy pharmacy app developers is a tough and tedious task. Adequate Infosoft pharmacy app development company is one such web and mobile app development company that has provided its mobile app development services across 25+ countries. Our work experience allows us to experiment and provide the best services in various fields.
Our

Services

Our software developers will develop, manage, and enhance the
pharmacy application to meet your business goals.
User profile
This section could include name, address, mobile number, gender, email id, etc, in order to register that person. This will give you some detail about the customer which ultimately helps in providing services faster.
Drug information
Drug information will help the customer to search for the required medicines and their prices. All the information related to medicines will be included in this section.
Uploading Prescription
Get a prescription scanner that only allows customers to purchase medicines prescribed by registered doctors.
Smart Search
This is an important feature which very few pharmacy apps include. We will include a 'smart search' option with a filter system that will simplify your search options.
Medicine Substitute
Medicine Substitute Search is one of the greatest things that we can offer in any online Pharmaceutical application. In case of unavailability of any medicine, the substitute search will help them to get medicine in real-time.
Appointment
Doctor consultation is important before taking any prescriptions. This section will help you to book an appointyment with the doctor and visit the hospital or contact virtually.
Online Payment
Everyone using online applications wants their payment to be secure and protected through a trusted gateway and we are providing the same facility in our application.
Order Tracking
Delivery of medicines on time is an unmistakable element that every online pharmacy application should have. Hence, there should be an appropriate procedure for uploading authentic prescriptions on an application to reduce the misuse of drugs.
Chat with us
This option will help you to communicate with your customer directly. So as your customer comes across any issue with order delivery they can instantly contact the support team for assistance.
Benefits of Developing
Online
Pharmacy applications
The benefits of pharmacy web and mobile app development services from a business perspective.
Increase in digital demand
The study has shown that around 89% of internet consumers have spent their time on mobile applications. Web browsers and mobile browsers share a small portion which is just 11%. From the consumer perspective and business perspective, pharmacy delivery app development is the right choice.
Wide
reach
The physical store needs a good capital amount to display the products. Plus, the reach to the targeted consumers is also limited. On the contrary, an online store needs less investment in comparison to a physical store and it gives you global reach. The target audiences and the chance to communicate with them will give you a huge advantage in this field.
Improved competitive ability
The growth in the health sector has increased the competition among the pharmacy companies. An edge over the other companies will help you to grow fast and create a brand for yourself. In order to do that online medicine delivery app development is necessary. The app will help you to communicate with your customers and deliver medical services on time.
Helps to create a brand
Building a recognizable and trustworthy pharmacy brand is the best way to deliver your services on a large scale. The brand will help you to embody your company's image which ultimately creates trust among the people. The secure and user-friendly graphic user interface, accompanied by various features and functions will help your services reach large consumers.
Rapid business development
The lack of trusted online medicine applications is a big problem for the growing demand. Meeting the customer expectation is a tough task. The pharmacy tool app will help you to understand your target customers. The analytical feature in the pharmacy application will allow you to study the user behaviour and enhance your business prospective.
Improved patient
care
We know that online pharmacy stores are not hospitals that will provide medical treatment for serious illnesses. However, pharmacy online stores are capable of giving out information related to medicines or illnesses. Plus, the medical staff also incorporates knowledge of medicines.