Google Cloud

Development

Let's leverage the power of the Google Cloud Platform to Transform Your Business Dynamics. Adequate Infosoft is providing top-notch Google Cloud Development Services that can help you leverage the full potential of Google Cloud.

Connect with us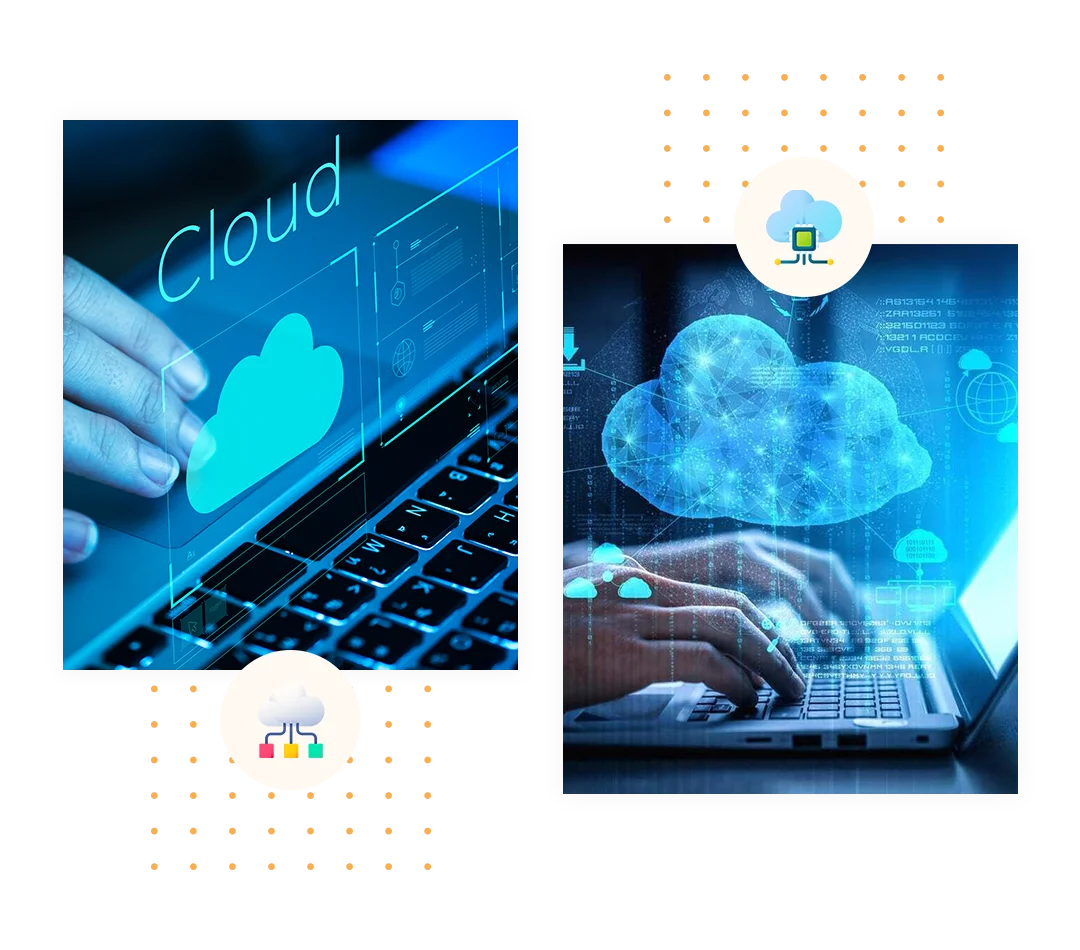 Our Google Cloud Software
Development

Service Include

Adequate Infosoft is a renowned organization offering tailored Google Cloud Application Development Services to meet your business goals. You can hire Google Cloud App Developers who are well-versed in Google Cloud's cutting-edge technologies to build impactful software solutions. Our top Google Cloud Development Services include:
Cloud Application Development
We design, develop, and deploy cloud-native applications that maximize performance and minimize downtime. Our expertise spans various industries, ensuring your application is not just functional, but also optimized for success.
Data Analytics and Machine Learning
We can help you leverage the power of Google Cloud's data processing and machine learning capabilities to derive valuable insights from your data. We can help with predictive analytics, natural language processing, and custom machine learning models.
Serverless Architecture
Embrace a serverless approach for your applications, freeing you from the burdens of server management and provisioning. Our developers will create seamless, event-driven architectures that are both efficient and cost-effective.
Google Cloud Migration Services
Our Google Cloud App Developers can help you migrate your existing applications or infrastructure to Google Cloud with minimal disruption. We will strategize, plan, and execute the migration to optimize performance and security.
GCP Integration Services
Our dedicated developers can help you connect and integrate your applications, services, and data across the Google Cloud Platform with ease. Our integration experts enable smooth interoperability and data flow, ensuring your ecosystem functions as a cohesive unit.
DevOps and
CI/CD
At Adequate Infosoft, we facilitate seamless development, testing, and deployment workflows using Google Cloud's DevOps tools. This will help businesses achieve faster release cycles and ensure the reliability of the applications through automated processes.
Benefits of
Google Cloud

Platform

In a world where technological evolution is the norm, businesses must harness cutting-edge solutions to thrive. At Adequate Infosoft, we take pride in offering Google Cloud Development Services that empower your organization with unique advantages and redefine your path to success. Here are some key benefits of using Google Cloud Platform for app or web development.
Tailored Scalability for Your Vision
Our Google Cloud Development Services ensure that your applications scale seamlessly in line with your vision. We craft solutions that adapt to changing demands, preventing over-provisioning while guaranteeing peak performance.
Cost Optimization: Pay for What You Use
Your budget matters. Our expertise ensures that your investment in Google Cloud remains efficient. With precise resource allocation and a pay-as-you-go model, you only pay for what you use, driving down unnecessary expenses.
Agile Velocity: Transform Ideas into Reality
Time is of the essence. By combining Google Cloud's tools with our agile practices, we expedite the development and deployment process. Rapidly bring your ideas to fruition, giving you a competitive edge in the market.
Pioneering Technologies Tailored for You
Innovation is your differentiator. Google Cloud offers a plethora of innovative tools, and we customize their applications to set you apart. Leverage advanced analytics, machine learning, and IoT solutions to lead the way.
Global Reach, Local Resilience
Your presence should be everywhere. Google Cloud's global network ensures optimal access worldwide, while our solutions provide high availability, making your services a constant for your users.
Fortified Security and Compliance
Trust is non-negotiable. Our combined security prowess with Google Cloud's features keeps your data safe from threats. We tailor solutions to meet your industry's regulations, giving you confidence in compliance.
Igniting Innovation for a Competitive Edge
Growth demands innovation. Collaborate with our experts to pioneer solutions that give you an edge. Seize new opportunities, craft unique user experiences, and stay ahead in dynamic markets.
Streamlined Operations, Uninterrupted Focus
Operational intricacies are our concern. Google Cloud's managed services and our support minimize disruptions. Focus on your core objectives while we handle the technical intricacies.
Enlightened Decision-making through Data Insights
Information drives excellence. Our solutions harness Google Cloud's analytical prowess, transforming data into actionable insights. Make informed decisions that shape your future strategies.
Agile Collaboration for Agile Results
Teamwork propels growth. Google Cloud fosters collaboration, and our agile approach ensures rapid adaptability. Achieve quick iterations and keep pace with an ever-evolving market.
Hire Google Cloud developers

from Adequate Infosoft

Whether you're starting from scratch or looking to optimize your existing cloud strategy, our dedicated team of Google Cloud App Developers are here to guide you through every step of the journey. Contact us today to discuss how we can elevate your business with our Google Cloud Development Services

Contact Us
Expertise
Our team consists of Google Cloud-certified professionals with a deep understanding of cloud technologies and best practices.
Custom Solutions
We believe in tailoring our services to your specific requirements. No two businesses are the same, and neither are our solutions.
Agile Approach
We embrace agile methodologies to ensure collaboration, transparency, & rapid iteration throughout the development process.
Innovation
We stay ahead of the curve, exploring new tools and features that Google Cloud offers to continuously enhance the solutions we provide.
Frequently Asked

Questions

Find the answers to all of our most frequently asked Questions.