.NET Nuke Web

Development

Our dedicated .NET Nuke developers have the capabilities to handle the toughest projects easily and deliver the best quality solutions and we have a happy and satisfied client base in Germany France, Spain, Poland, Denmark, Ireland, Romania, Bulgaria, Ghana, South Africa, UK, US, Singapore and other European & Asian countries.

Connect with us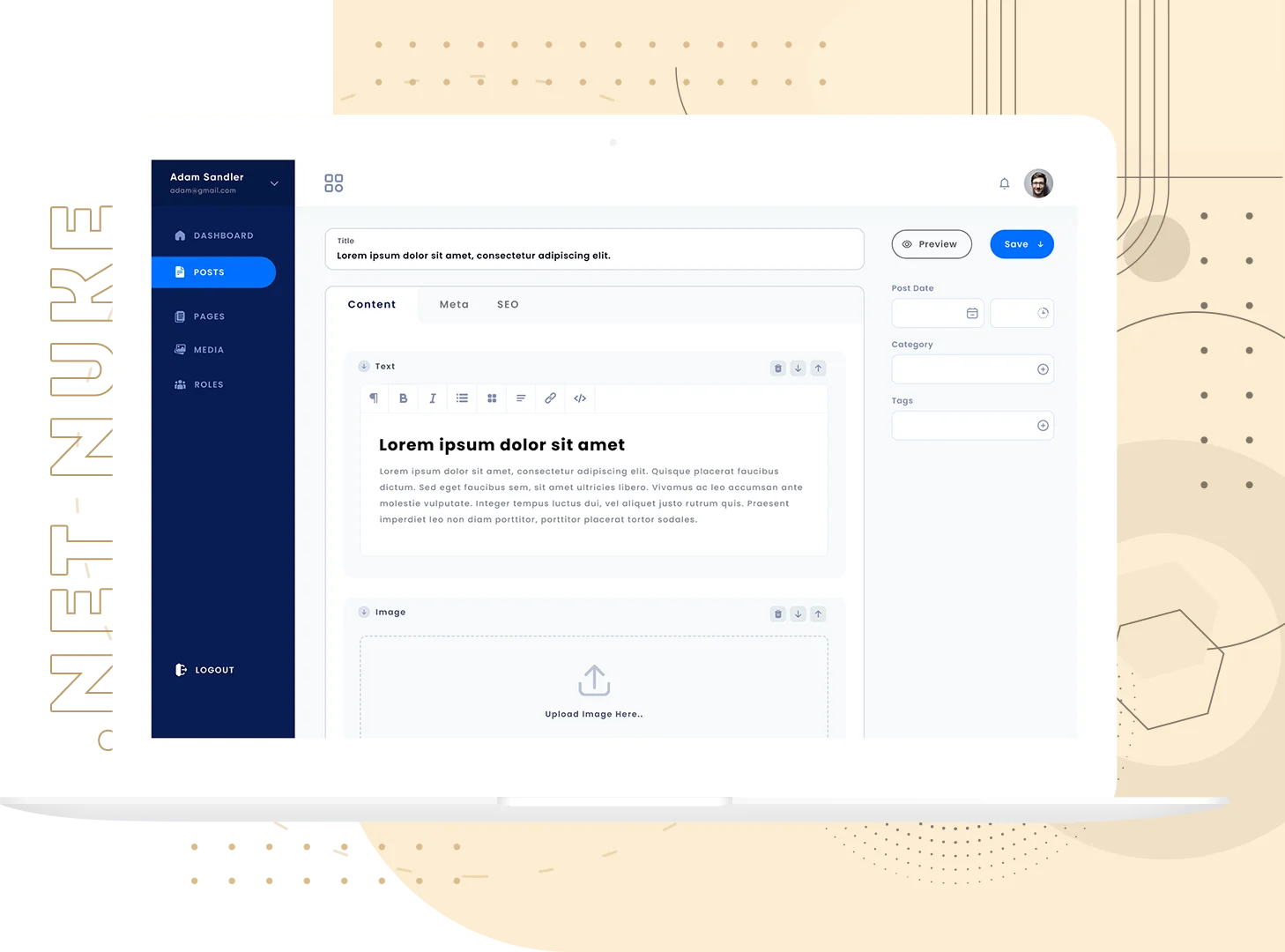 Best .Net Nuke


Development Company

.Net Nuke or DNN is the latest competitor in the web CMS market and has gained a lot of popularity for its huge and efficient features that can help you focus on the typical requirements of your project. Whether you are a small business or a large enterprise, DNN Website Development provides a powerful platform for creating highly interactive, rich, and dynamic websites and web applications.

At Adequate Infosoft, a web and app development company, we help you build websites and applications on Microsoft.NET. With our 10 + years of experience at DNN, we can create customized solutions to meet your needs and promote better management and seamless integration to meet your needs. Whether you are in Australia, Canada, or India, our DNN development services can help automate time-consuming manual processes and improve business performance.
Benefits of Hiring

Adequate Infosoft

As a leading DotNetNuke development company, we help you get the most out of this incredible Microsoft framework by giving your DNN project a clear vision for developing high-quality solutions, thereby increasing business ROI. Affordable pricing and on-time delivery guarantee fast turnaround times for businesses.

Our experienced developers have extensive knowledge of DDN, SQL Server, Visual Studio, and IIS, providing state-of-the-art DNN development services with an emphasis on quality and continuous improvement, leading to significant cost savings. We have worked on DotNetNuke projects of various sizes from start-ups to businesses, ensuring customer satisfaction and increased revenue.
Our Core

Expertise
DotNetNuke is an expert and experienced team of developers

Dedicated project managers for quick completion of DNN projects

Constantly updating knowledge of the latest industry trends

Enable source code and follow good coding practices

Full transparency of the workflow

Strict disclosure ban (NDA) conditions

Cost-effective DotNetNuke solutions

Seamless communication with customers to increase productivity

Recording flexible models

24/7 ongoing technical support
Our

Offerings

Our experienced and qualified team of .Net Nuke developers is fully dedicated to offering personalized custom-made DNN solutions.
Personalized solutions & seamless integration

QA assurance and testing at every stage

Expertise in installation and optimization of DNN websites

Scalable and high-quality DNN website development

Experienced and qualified team of DNN developers

Custom-made DNN solutions

Technical expertise paired with unbeatable DNN skills
Technologies

We Use

Adequate Infosoft has indeed accumulated strong expertise in various technologies during the implementation of DNN projects.
ASP.NET 2.0 / 3.0 / 3.5 / 4.0

VB.NET / C#.NET

XML / XSD / XSLT

HTML / XHTML / CSS

SQL 2000 / 2005 / 2008

Silverlight

JavaScript and JQuery

DotNetNuke Web API Service Framework
Industries

We Serve

Adequate Infosoft has worked on DNN projects across various Industries, as given below:
Education
Ergonomics
Healthcare
Banking
Logistics
Mobile
IT Services
NGO
Hire .NET Nuke Developers of
Adequate Infosoft For

Next-level Coding

Our team has been working on DNN projects for years, helping our clients improve their business visibility, drive more traffic, generate more leads and increase their sales. Our rich experience at DNN allows us to create customized solutions to meet the needs of our customers, helping them better manage and seamlessly integrate to meet their needs.

The main focus of our highly trained DNN developers when building a module or interface is the visibility of websites in search engines. Our team has expertise in understanding and applying the usability and applicability of the platform's features in website development. We also ensure that we meet the complete requirements of our customers by delivering custom DotNetNuke modules within the quoted time.
Transparent Development
The transparent project report is regularly shared with clients at every stage and this is our first priority in the process of development from our developers.
Work for Multiple Verticals
Our DNN developers cover a wide range of industries. We have a strong team that is always available for projects coming from different booths.
Higher Number of Deliveries
We strongly maintain the timely delivery of projects for two decades and we have always made it possible besides keeping track of numbers.
Best to
Work With
Not only are our developers proficient in technical skills, but they are also excellent at handling the soft skills needed to engage customers.
Developers for
Every Pocket
Our prices are just as appropriate as the quality work of our developers, allowing different businesses to hire our developers.
Smart
Developers
Energetic and intelligent developers are needed and our team is full of them to achieve work smartly.
Key Benefits
of using

.NET Nuke
Functionality Expansion
Easy module installation, with the ability to expand services as required.
Multilingual
Platform
DNN has more than 50 language packs ready for installation for users in different zones of the world.
Easy Site Administration
A separate site setup page allows for easy and fast administration.
Easy Content Management
Adding new pages is fairly easy for administrators, while the current interface helps you customize the look of existing pages.
File Upload and Management
Administrators can easily and reliably upload files directly from their machines.
Inbuilt Error Management
Administrators can easily log and manage errors internally because the system is easy and reliable to manage.
Hope you understood all the relatable regions of DDN Development that Adequate Infosoft, prospers to offer on every customized web development grounds. You can extend your power source in the commerce industry through our efficient and secured DDN Development solutions embarking on the complex use of various tools and technologies. If you need to hire DotNetNuke programmers for your next project or want to continuously outsource DotNetNuke development tasks aboard a specialized DotNetNuke Development Company, get in touch with Adequate Infosoft today.
Email your requirements or call us at: