Swift App

Development

Our 9+ years of experienced software developers have successfully delivered projects based on Swift to a wide range of industries from boot startups to large enterprises. Adequate Infosoft offers the best swift development services globally.

Connect with us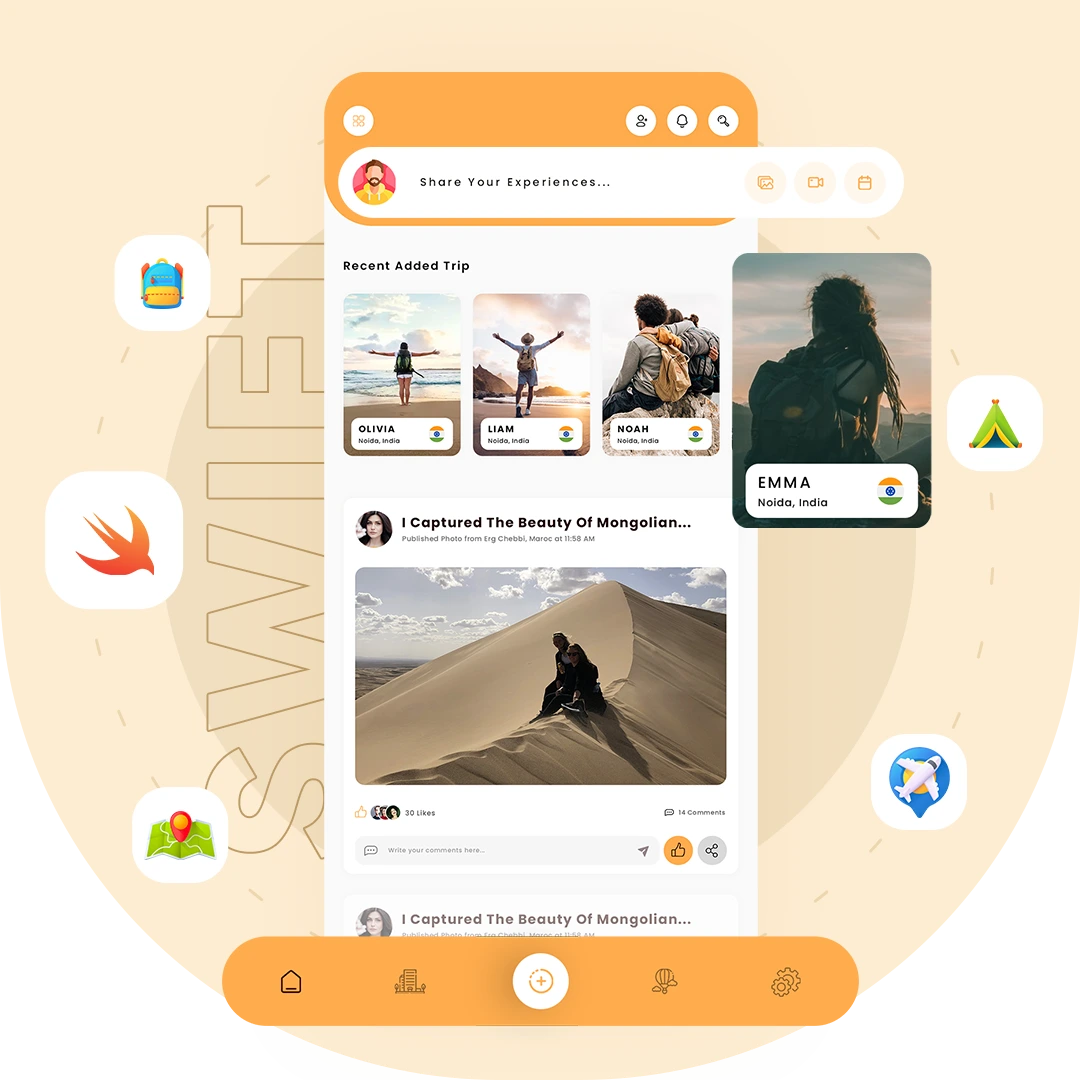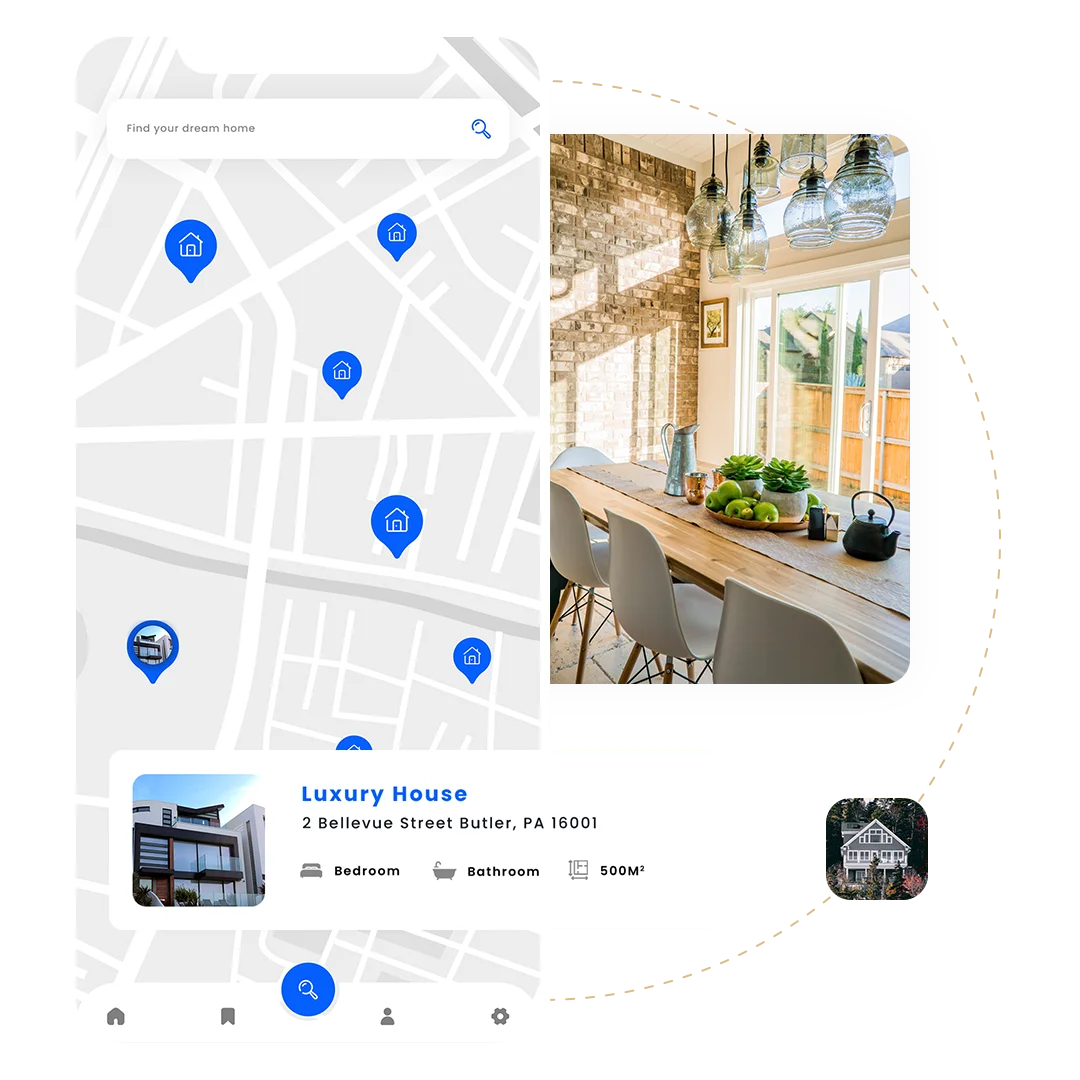 Our Services
Swift programming is considered to be the most preferred programming language when developing applications for the iOS platform. It is the best language for developing iPadOS, macOS, TVOS, and watchOS.
Relocation to Swift Application
Swift language is best for iOS platforms and easy to relocate existing apps to another display of the working framework. Relocation of applications also ensures consistency and interoperability.
Swift Apps Testing and Porting
We have a quality assurance team with advanced tools to manage any Swift application. Our testing includes both manual and automation. Plus, you can also port code from different sections.
Swift App
Designing
Swift is an ideal programming language for iOS applications. Our Swift app developers have delivered many attractive applications with impeccable layouts, stunning UI/UX design, and powerful backends.
Custom Swift iOS App Development
We will help you develop intuitive and adaptable iPhone applications to meet your business goals. Our Swift application development services extend to providing customized responses for some businesses, like games, e-commerce, fintech, and many more.
Swift App
Optimization
Optimizing your existing app to pace up with consumer demand and meet future business goals is important. Our Swift app development solutions can customize your current apps using tools and techniques.
Swift Support and Maintenance
We have an ideal model to support and maintain Swift applications to ensure efficiency of the app. This includes updating the app for security updates or another form of the operating system.
Why
choose us
Adequate Infosoft provides end-to-end Swift application development services to clients in a variety of industries, from small startups and midsize companies to large enterprises. To develop amazing applications on the iOS platform we use the interactive programming tool. We also use a highly functional programming language to reduce development speed and reduce the overall cost of the business.
Experienced and professional team
Being one of the leading custom software development companies in India, we inculcate skilled and experienced software developers holding more than 9 years of experience.
Quality over
quantity
We believe in the quality of service which has helped us gain many accolades from our clients and institutions. An attractive mobile application with a secured backend is what we aim to deliver using Swift language.
On-time
delivery
We value the time and money of our clients and hence make sure to deliver the product on time.
Reliability of our performance
Our mobile application developers help redefine and implement successfully to connect online mobile clients.
Swift application for
various

industries
Case Study
House

Automation

The Softcontrol Cleverhouse Product platform is a complete range of devices used in a residential and commercial building with a focus on price, reliability, and usability. The core product is a unique software platform that combines a lot of different technologies into a common package, which from the end-users point of view look's like one product

View Case study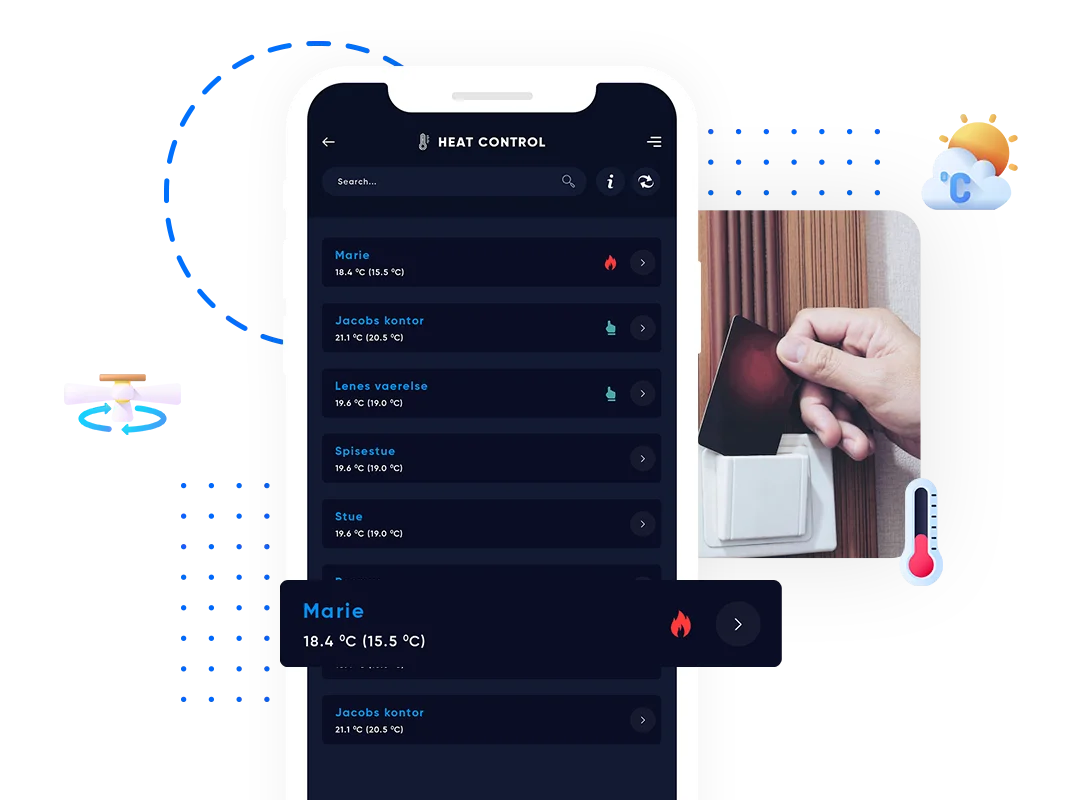 Key Benefits of
Swift
Swift is fast, secure, and modern, and allows for a level of interactivity in development. It includes a number of features such as closures, generics, and type inferences that make it much easier to use, simplifying the general patterns used in Objective-C.
Security
In Swift, the development of structure and dialect ensures fewer crashes. Advanced error handling is one of the best features of Swift language.
Speed
The simple syntax and coding allow Swift apps to get designed and developed quickly with facing many problems.
Non-Restricted
Swift compiler will help you create apps for Android. Swift is the best language for creating apps for iOS platforms.
Readability
The main principle for Swift app development is less code and better readability.
Memory
Applications based on the Swift language consume less memory. It is fast, reliable, and uses less memory.
Data Comply
Swift development is able to match data transfer more than other languages.
Frequently Asked

Questions

Find the answers to all of our most frequently asked Questions.
Swift is a multi-paradigm, open-source programming language used for iOS, tvOS, watchOS, macOS, and iPad development. Swift facilitates program writing and maintenance for developers.
Programs for iOS and OS X-compatible mobile devices, including smartphones, tablets, and desktop computers, are developed and maintained by Swift developers. Their main priority is the creation of these applications.
Swift's development interaction is its key benefit. Closures, generics, and type inference are just a few of the features that Swift offers that make it much simpler to use and streamline common Objective-C pattern usage.