AI & ML

Development

The technologies and techniques of Artificial Intelligence (AI) and Machine Learning (ML) continue to be primarily increasingly widespread in almost all industries and business areas. With our AI and Machine Learning development and consulting services, you can provide a personalized customer experience, automate your internal processes, and implement solutions that change customer interaction with your product.

Connect with us
Advantages of Getting
AI & ML Development

Services from us

Using AI and ML techniques, many businesses have achieved business growth. At Adequate Infosoft, our data research team will guide you in developing unique and user-friendly services for your clients.
24x7 Support
Our team regularly helps all customers and responds promptly to any customer's query.
Top Experts
We have a skillful AI & ML development team working on the latest AI & ML techniques.
Operations
We handle the simplified process that speeds up business.
Cost Effectiveness
Our data researchers help us provide quality AI and ML solutions by reducing costs and time for our customers.
Hire AI & ML Developers of
Adequate Infosoft For

Next-level Coding
Natural Language Processing (NLP)
We understand and convert the unstructured data using trends and powerful text analytics. Our team analyzes the customer needs & thoughts and in what way they expect and what the market wants.
Conversational UX Design
We assist in enhancing your customer experience by making them engaged and automated conversational interface that includes chatbots and virtual assistants to make you catch up with the customers.
Technological Roadmap on AI/ML
We support you throughout the process till your expectations get satisfied no matter the level of AI implementation. Our adroit team creates a road map that evaluates all your midway stuck due to hurdles. We assess it and execute the right AI solutions to implement and develop it in the exact field.
Streaming Analytics for Real-Time Insights
To generate rapid actionable insights, we carry out real-time analytics considering the data collected. Through this, we help in the analysis of streaming data after collection from various sources.
Robotic Process Automation (RPA)
To reduce human effort and improve the quality of service, we automate the process of predictable and replicable tasks via algorithms and automated solutions that boost up your revenue more than before.
AI/ML Consultancy & Implementation
To design your AI strategy, we work as a team to tailor your needs and requirements. Our exciting strategies consult and implement full-cycle development that ensures seamless integration of existing systems.
Build Robust Mobile Apps using AI & ML

from Adequate Infosoft

Many businesses use AI and ML technology to minimize operating costs, increase revenue with high efficiency, and improve the customer experience. To achieve the efficient and intelligent solutions needed to boost business growth, Adequate Infosoft provides the leading technologies in innovative AI solutions, ML modeling, consulting, and development, which are the right choice. We optimize processes and automate the entire enterprise by implementing artificial intelligence and ML solutions.

Connect with us
Tools & Technologies
We Use for AI & ML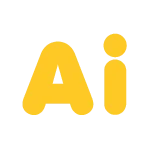 AI-One
It is a tool that allows developers to build intelligent assistants within software applications.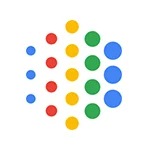 Google AI
Google AI helps data scientists to easily find datasets stored in online repositories.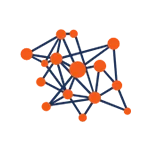 Deeplearning4j
It is a deep learning programming library from Java and is compatible with any JVM language.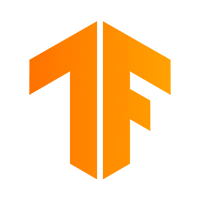 TensorFlow
TensorFlow is an open-source machine learning platform. It has libraries and community resources that allow researchers to contribute to the modern development of machine learning.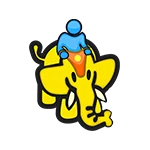 Apache Mahout
It produces a free implementation of distributed machine learning algorithms that focus primarily on classification, collaborative filtering, and clustering.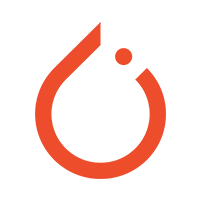 PyTorch
Because PyTorch is an open-source machine learning library, it is used for applications such as natural language processing.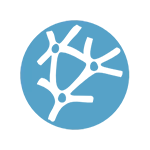 OpenNN
Open Neural Networks Library is a software library that implements neural networks.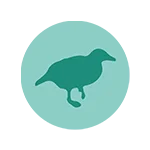 Weka
It is a collection of machine learning algorithms used to perform data mining tasks.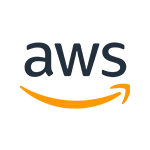 Amazon Web Services
Amazon Web Services offers scalable, reliable, and low-cost services for cloud computing.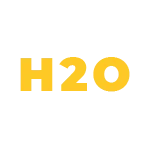 H2O
It is a completely open-source, distributed machine learning platform with linear scalability.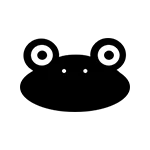 PredictionIO
PredictionIO is a machine learning server that allows developers and data researchers to create predictive engines and build intelligent applications for machine learning.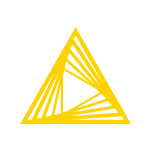 KNIME
Konstanz Information Miner(KNIME) is an open-source reporting, data analysis, and integration platform.
Colab
Colaboratory(Colab) is Google's research tool for machine learning.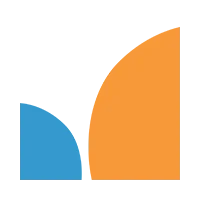 Scikit Learn
This is the most useful machine learning library in Python. Scikit Learn consists of many valuable tools for statistical modeling and machine learning.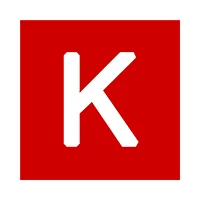 Keras
Keras is an open-source software library that provides a Python interface for artificial neural networks.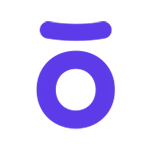 Shogun
Shogun, an open-source machine learning library, offers data structures and algorithms for solving machine learning problems.
Our AI/ML
Technology

Expertise

Adequate Infosoft is renowned as a renowned AI / ML technology development company because we ensure the use of full latent machine learning techniques while building AI web solutions for our clients.
Robotic process automation Service
RPA can simply be defined as an automation technology that benefits business owners by automating the back-end system to minimize or eliminate human support. Hire Adequate Infosoft now to update your business with the latest RPA technologies; with the help of our specialized RPA team, we help the surrounding businesses to implement the automation process.
Natural Language Processing Solutions
With features such as Speech Recognition, Human Interactions, Lemmatization, and Parsing, Adequate Infosoft demonstrates unparalleled NLP services to help you interact with multiple end-users simultaneously. Through NLP solutions, we help automate feedback and end-user interactions to ensure the complete satisfaction of our customers and end-users with interaction responses and storage.
Image Processing Solutions
Build pattern and face recognition web applications for our end-users using the comprehensive Image Processing utility. You can achieve remarkable results with Adequate Infosoft, a skilled artificial intelligence team with an algorithmic approach to capture features and patterns to deliver cutting-edge image processing services.
Virtualizations and Digital Virtual Agents
Digital Virtualizations and Virtual Agents is a state-of-the-art AI / ML-based robotic site and application that studies end-user behavior, needs, and potential purchases. We build virtualization systems and virtual agents for customers to serve as an automated user researcher and enrich the user experience. Get yourself a digital virtual agent in order to restore your business impact to end-users.
Natural Language Generation Services
We provide language production from the knowledge base and integrate the thinking process into robot software through Natural Language Generation (NLG) technologies. Get all NLG solutions through our AI/ML developers, looking for innovative timelines for automated web application efficiency and performance.
Decision Management Solutions
Using self-learning, computer-aided decision-making, and machine and in-depth learning, Adequate Infosoft provides a sense of decision-making capabilities in robotic software in order to reduce human effort through predictive analysis and an algorithmic approach.
Key Benefits of
using AI & ML
Data
Lakes
Data Lakes gives the organization access to more critical data for training without straining the organization's internal resources.
Easy Spam
Detection
Spam detection is one of the earliest problems that AI and ML have solved. With the advent of AI and ML, new rules have been created for spam filters using neural networks.
Real-time
Assistance
AI and ML are also useful for businesses that need to communicate with a large number of customers on a daily basis.
Improve Recruitment
Process
AI and ML can quickly sort applications, automatically rejecting ones that don't meet the company's personal specifications
Increased
Automation
AI and ML automate everything from tasks that require extraordinary work to the recruitment process.
Microservices
Capability
Micro-services are modular and can easily follow an agile development schedule. Your business can deploy microservices to automate customer service and ease the burden on people.
Hope you understood all the relatable regions of AI and ML that Adequate Infosoft is efficiently providing. You can extend your power source in business through these fast-paced development tools for your own AI and ML solutions. Just contact us through the given below details
Email your requirements or call us at: