Symfony Web

Development

Our comprehensive range of Symfony development solutions are designed to meet your user, business, industry, and vertical needs across various nations including Germany, France, Spain, Poland, Denmark, Ghana, South Africa, UK, US, Singapore, Netherlands, Malaysia, Sweden, Australia, New Zealand, and other European & Asian countries.

Connect with us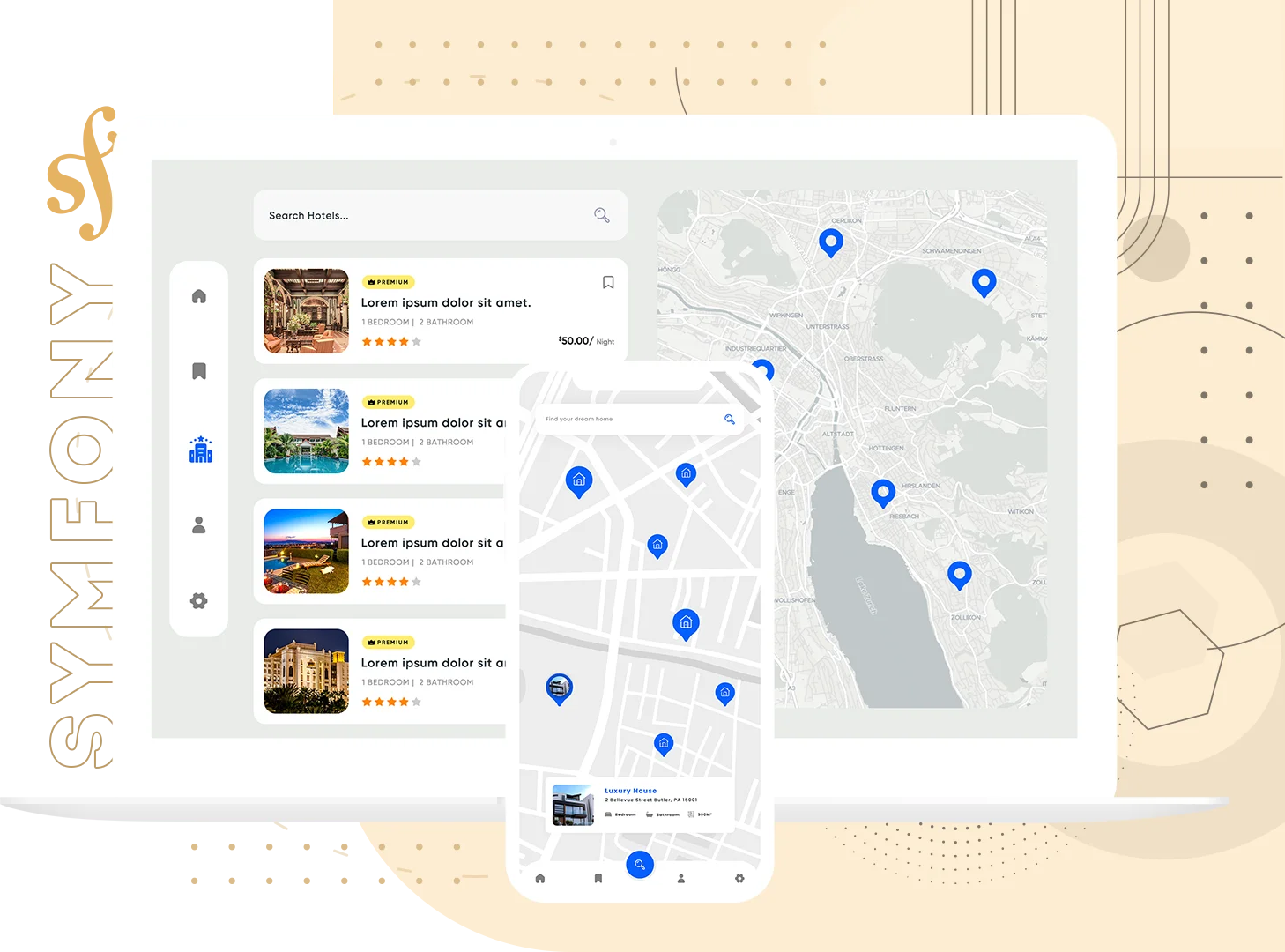 symfony Development
Services offer

By us

Adequate Infosoft develops custom-made Symfony business applications according to the client's requirements. Our Symfony developers guarantee the quality and timely implementation of the project.
Plug-in
Development
Our Symfony developers are experts in developing custom plug-ins that enhance the current functionality of the website. We have the development of custom plug-ins, integration, and maintenance of plugins.
Symfony Theme Development
We design striking Symfony themes and templates that are 100% compatible with Symfony-based web applications or sites. We are experts in delivering Symfony template design, template development, and template integration.
3rd Party API Integration
Our third-party integration services help you add a host of the latest features to your site. We also deliver API design, development, and REST API integration.
Social Networking Development
We provide high-quality Social Networking Development services using the Symfony Framework. Our developers provide round-the-clock support and we will handle all your questions on the same day.
Symfony eCommerce Development
Using the Symfony framework, we develop customized e-commerce websites that include design, development, store security, and maintenance. Our features include shopping cart integration and payment gateway system setup.
Symfony Web Development from
Adequate Infosoft Enhances the

Web App's Quality

Adequate Infosoft is a renowned Symfony Web Development Company that provides customized and flexible Symfony development services. Because Symfony is an open-source PHP framework, it is used to create a robust application based on the Model-View-Controller (MVC) paradigm. Our excellent development team has a wealth of hands-on experience developing complex applications to help customers grow their businesses faster.
Key Features of Symfony Framework
It fully supports Linux, UNIX, Mac OS & Microsoft Windows

Easily implementation Ajax interactions

Search-engine friendly routing, smart URLs

Fast Performance

Compliant with existing IT policies

Stable enough for long-term projects

Easy to install & configure on most platforms

Limitless Extensibility

Database engine-independent

Cooperative with most internet-proven methods & design patterns

Allows integration with other vendor libraries
What We are

Offering?

Choosing a Symfony web development suite is not very common these days,
but of course, it has its benefits.
Our core design and development team provides you with an independent database engine that makes your digital platform more convenient and responsive.
Adequate Infosoft works to build the User Interface of your website or web application responsive as well as attractive.
The company also provides a separate project manager who will resolve each issue and take care of your satisfaction.
Our team is aware that the first impression is the last impression. So with this in mind, our team of designers and developers will present your website in fabulous and responsive design language.
Adequate Infosoft has experience in developing Symfony web-based applications for more than 10 years and we have provided the below services to our clients worldwide.
We offer you easy-to-use services to help you with your project work 24X7.
Hire Symfony Developers of
Adequate Infosoft For

Next-level Coding
Programming with the Process
AAdherence to the steps of the development process is taken seriously by our Symfony developers which allows them to do extraordinary work.
Various Industry Vertical Expert
Expertise in one or two industry niches can be found easily but with us, we have attained the same in every vertical.
Development Performance Winners
More than winning awards, timely delivery of a project by attaining the best performance is what matters for us.
Deliveries with no Issues
Project delivery with no bugs or issues is a prioritized work for us and our team never jeopardizes it.
Respect Confidentiality
We know your idea is unique, hence, working with industry experts ensures the confidentiality of your idea and the project.
Respect the
Budget
Our developers do the development in a way that favors the budget of clients.
Key Benefits of
using Symfony

framework
Easy Maintenance
The use of the framework follows a certain structure and common rules. This way, joining a new developer or team to an ongoing project is no problem.
Security
The components of the framework are updated in a timely manner and security is increased.
Reliable
It is software that has proven its reliability since its launch. It worked properly without failure, so a lot of software is supported by many enterprises.
Open Source
Symfony has been popular for several of our clients because of the Open Source and all modern features even in an old framework.
Flexibility
Symfony is one of the richest PHP frameworks. Packages and components help eliminate strict dependencies on the architecture.
Easy Testing
Each new line of code should be tested to guarantee the stable work of an application.