Shopify App

Development

Adequate Infosoft is a reputed name among the best Shopify App Development with a satisfied client base in Germany France, Spain, Poland, Denmark, Ireland, Ukraine, Belarus, The Czech Republic, Romania, Bulgaria, Ghana, South Africa, UK, US, Singapore, Netherlands, Malaysia, Sweden, Australia, New Zealand, and other European & Asian countries.

Connect with us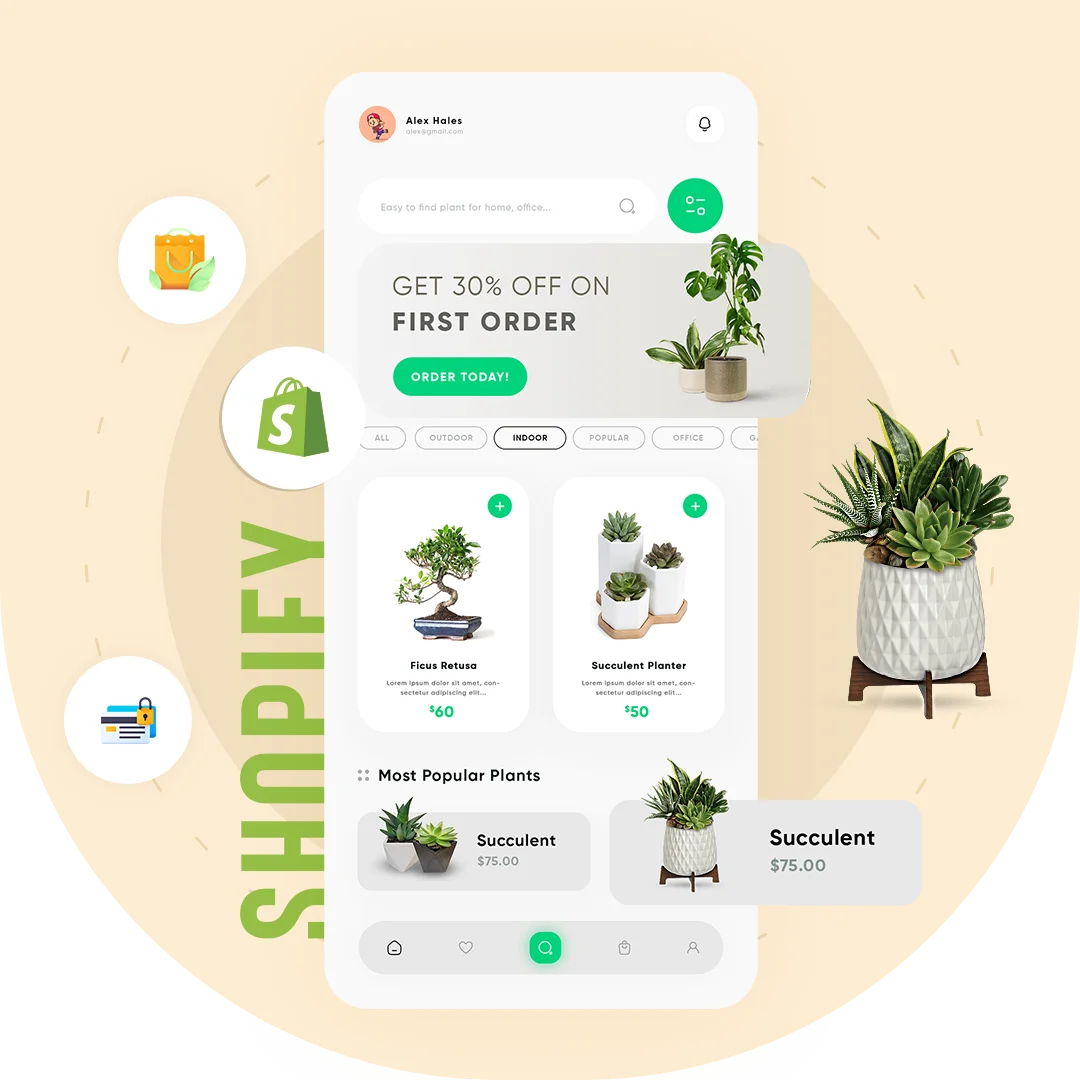 Our PrestaShop
development

Services
Theme Customization
We're here to integrate your online store with spectacular themes and templates that optimize your site for e-commerce platforms.
Module Development
Our Prestashop expert places particular emphasis on developing additional modules or extensions that will effectively make your site available to visitors worldwide.
Module Integration
Our Prestashop developers are fully experts in improving the functionality of your web store by integrating delivery methods and tracking information.
Custom Development
We have the knowledge to simplify the most complex issues to meet demand requirements, thereby providing outstanding levels of productivity and operational efficiency along with custom improvements.
Version Upgrade
Websites developed on the Prestashop platform require frequent maintenance and upgrades to ensure that the content is unique, informative, relevant, and your site is able to manage the website traffic effectively.
Migration and Support
Our highly experienced Prestashop module development team takes your businesses away from the business competition with consistent support and proper maintenance.
Responsive Integration
The website, access devices are available with different screen sizes and resolutions. It would be a big loss if e-commerce merchants don't take advantage of this.
Payment Gateway
The Prestashop payment module development is quite simple. Our professionals are committed to incorporating a variety of payment methods into our online store.
Get Best End-to-End Shopify
Development

Services from Us

Shopify is a great platform that includes a number of features to help you create compelling, responsive, and more effective websites for your online stores. Our Shopify professionals can offer Shopify applications for your e-commerce store by integrating innovative features. Together with our technical expertise and a dedicated team of Shopify developers, we help you achieve your business goals. We are proud to carry out a large number of Shopify application development projects for our clients. We also offer custom Shopify application development services to meet your needs.
Hire Shopify Developers
for
Expressive

Coding
Store Redesign
The redesign of Shopify includes modification of smart forms, advanced site search, wish lists, payment process, URL structure, among others. Our expert developers can do all this with agility.
App Development
Our most popular Shopify development services are suitable for application development across multiple tools. With the Node.js, React, and storefront APIs, we help scale Shopify applications.
Scripts Development
Optimize your store and improve conversions by developing scripts. Whether it's payment gateways or shipping fees, we follow a separate script type for each article.
Theme Development
Well-crafted themes and UX functionality provide the best branding experience. HTML, JavaScript, and Liquid are the main areas that designers focus on to tailor Shopify themes to your needs.
SAP Integration
We provide real-time business process integration with SAP. Take advantage of the flexibility of data entry automation and easily manage orders, shipping, and inventory.
market integration
Increase profitability by leveraging the flexibility of multivendor market integration. We list products through CSV files and use Amazon or eBay to expand your brand footprint.
Our Shopify App

Development Process

Our approach is simple, we divide all work into simple steps that will help us provide perfect output and a better user experience.
Generating Idea
We arrange a meeting with our reputed clients and gather ideas from them to develop the best app. This step is not only to come up with new ideas but also to list the requirements.
Designing
As planned earlier, we design a perfect website architecture based on the needs of the client. Prepare the UI / UX design according to the customer's needs.
Development
After creating a clear idea, we start implementing the project or developing the application.
Testing
In this step, we perform testing to find out the bugs, correct them for perfect application.
Launching
After all the processes, the application is ready to start with full functionality.
Maintenance
This is the key to improving customer administration. Our experts provide application support and maintenance at any stage of the development process.
Benefits of
Shopify

Development
Scalability
The scalability of the Shopify store is one of the great advantages. Whether you sell a handful of products to a dozen customers or hundreds of products to millions of customers, Shopify is a scalable e-commerce solution.
Easy To Use
The process of building a store can be done quickly, whether you're planning from the ground up or using Shopify pre-made themes.
Online Store Security
The basic advantage of Shopify is security and reliability. A modern online store needs to be secure and personal and financial information needs to be secure.
Customer Support
Everything can be overwhelming for starting online store owners, and Shopify's customer support is a great benefit to have on your side.
We, at Adequate Infosoft, strive to help e-commerce entrepreneurs transition their e-shops seamlessly from existing platforms to the latest Shopify theme. Our team of professional Shopify developers has experience with Shopify and is able to deliver a robust online store that meets all your special marketing and catalog management needs. Our in-depth knowledge of Shopify and a clear understanding of the variety of tools and uses will help us offer customized Shopify solutions to help you grow your business. Hire Adequate Infosoft to get top-quality solutions at competitive prices.
Email your requirements or call us at: