ERP Software

Development

Build a robust ERP as a software solution for transparency of business operations, tracking financial activities, and streamlining internal business processes. We deliver custom ERP software solutions for businesses of all sizes and industries.

Connect with us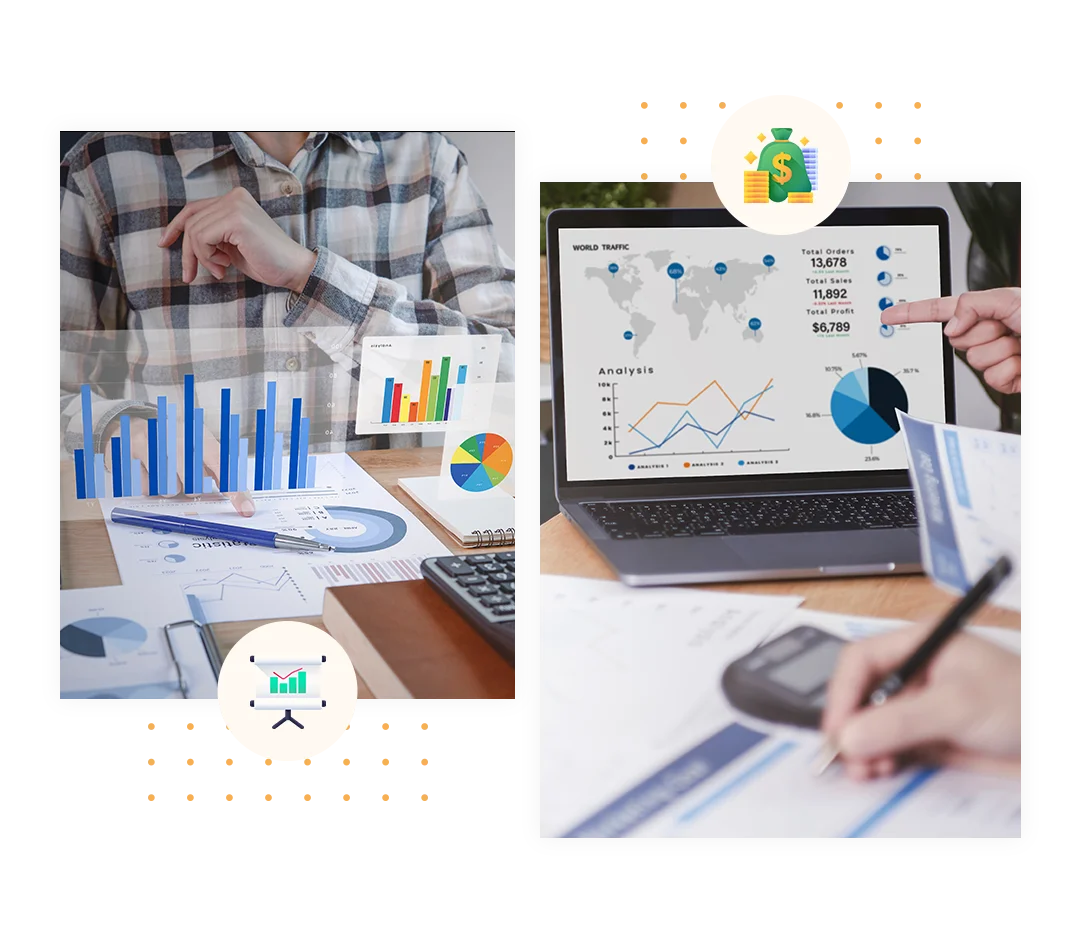 Key Benefits of
using ERP

Software

ERP initiates an efficient flow of information between all business functions of any company and manages connections to outside stakeholders as well.
Process
Automation
The ERP system helps eliminate manual operations, easily collects data, and streamlines business processes within the company.
Keeping All Your Data in One Location
ERP software development allows you to consolidate all your data into one place, helping it to be consistent and up-to-date.
Comprehensive
Reporting
With ERP development services, all users of the system can easily create customizable reports. So you can access and analyze important business decisions faster than ever before.
Customer
Service
ERP helps sales and customer service employees interact more effectively with customers. A comprehensive ERP system that provides easy access to customer information improves the overall quality of customer service.
Enhanced
Security
Different access rights can be granted to different types of users with an ERP system. This improves data accuracy and consistency and eliminates the risk of data leakage risks.
Regulatory
Compliance
ERP software helps organizations better comply with standards because the system can be improved with compliance built-in.
ERP Development
Process

we follow

The ERP development process involves a series of steps taken to design, develop, test, and deploy an ERP system that meets the specific needs of an organization.
Requirements gathering involves identifying the specific needs of the organization and the requirements for the ERP system.
System design based on the requirements gathered, the development team designs the architecture of the ERP system.
The development team starts building the ERP system based on the design. This involves coding, database design, and integrating different modules.
After the development phase, the ERP system is tested to ensure it meets the requirements and is free of bugs and errors.
Then the ERP system is deployed in the production environment. This involves migrating data, setting up the system, and training end-users.
Once the ERP system is deployed, it requires ongoing maintenance and support to ensure it functions properly. This includes bug fixes, updates, and support for end-users.
Functions
Adequate Infosoft

develops

According to your business model, we will build an ERP system software for automation and increase the efficiency of your workflows
Web-Based ERP Solution
Our web-based ERP solution can be accessed from anywhere and is built with a simple yet modern designed UI that is easy to use.
Built on Cloud Platform
We leverage the power of cloud computing and integrate it with the great agility of our full-stack engineers to bring an innovative and secure ERP solution.
Enterprise
Solutions
Our products are designed to operate in a dynamic and disruptive enterprise environment vastly influenced by the advent of disruption in technology.
Chatbots
for users
Chatbots can be integrated with ERP systems to provide instant support to customers. Chatbots can answer frequently asked questions, provide order status updates, and assist customers in placing orders.
Safe and
Secure
Our ERP Solutions are developed with clean and efficient coding methodologies that protect the system and keep the data secure.
Knowledge Management
Knowledge management (KM) in Enterprise Resource Planning (ERP) software refers to the process of capturing, storing, sharing, and utilizing the knowledge and expertise of an organization within the ERP system.
Embedded
with AI
Our integrated Artificial Intelligence capabilities make the system smarter by implementing automation of activities powered by neural networks.
Reliable
ERP system
Our 100% reliable ERP system offers a robust work environment and has zero downtime.
How your ERP Software application
look when it gets ready!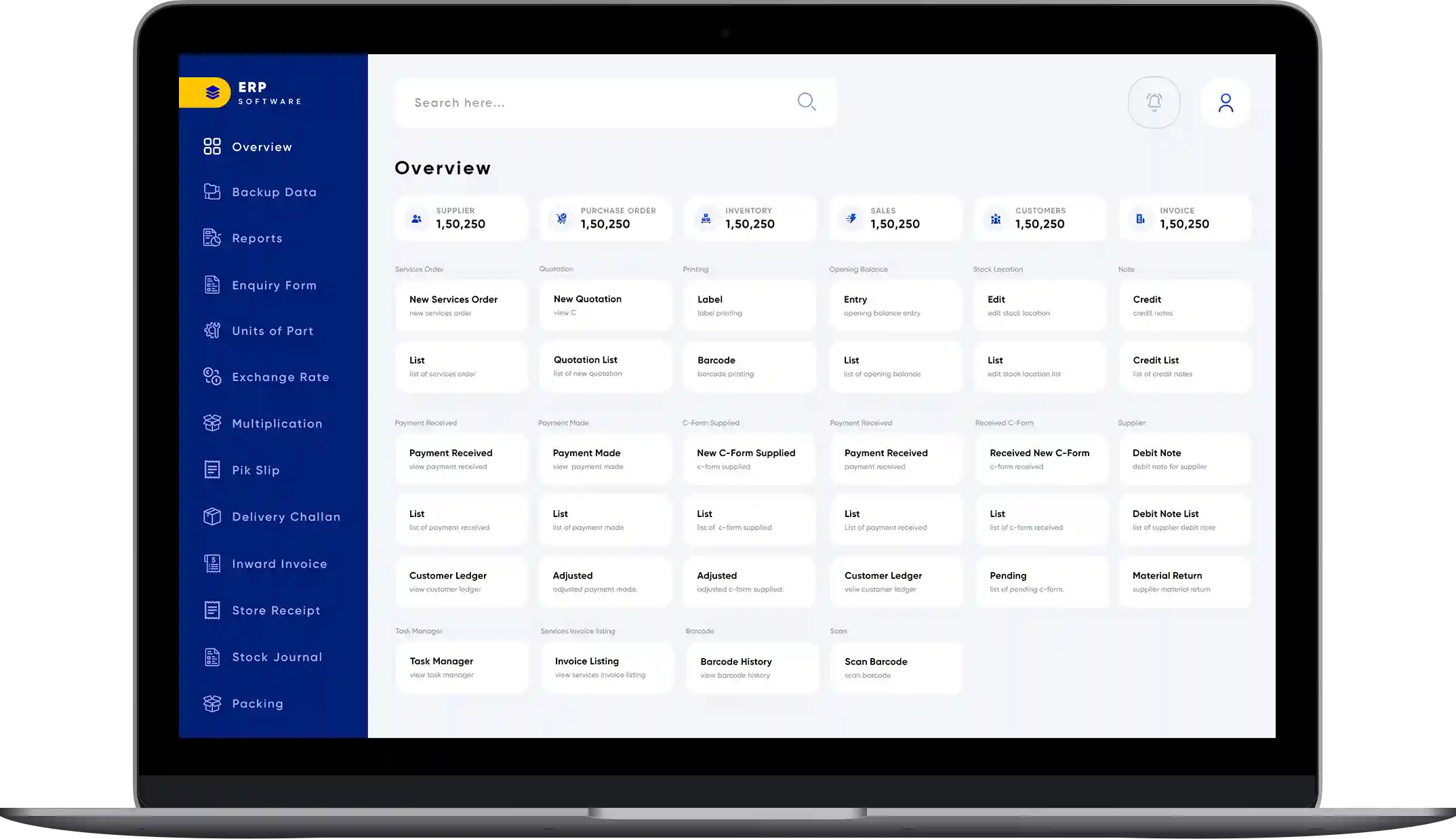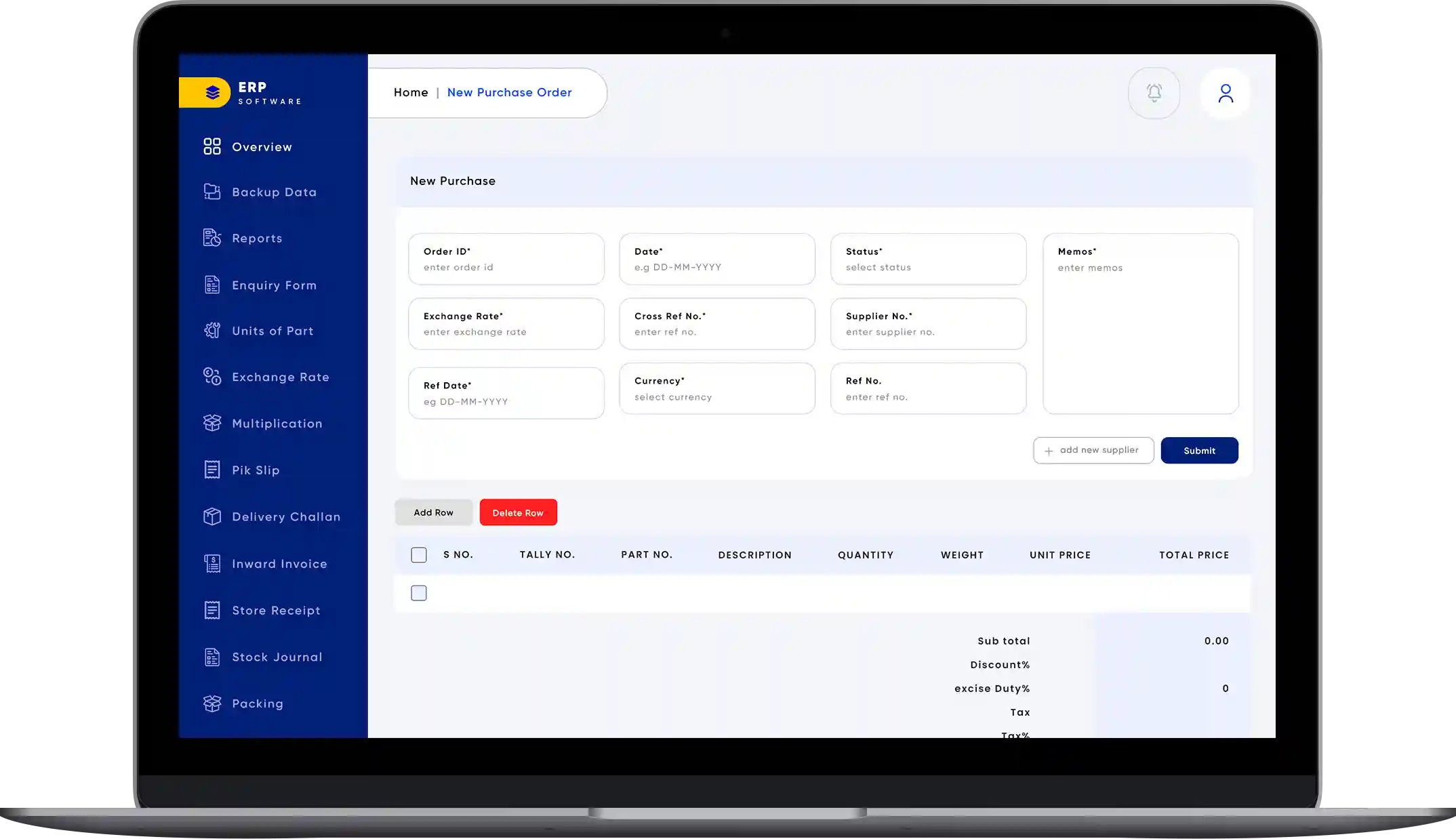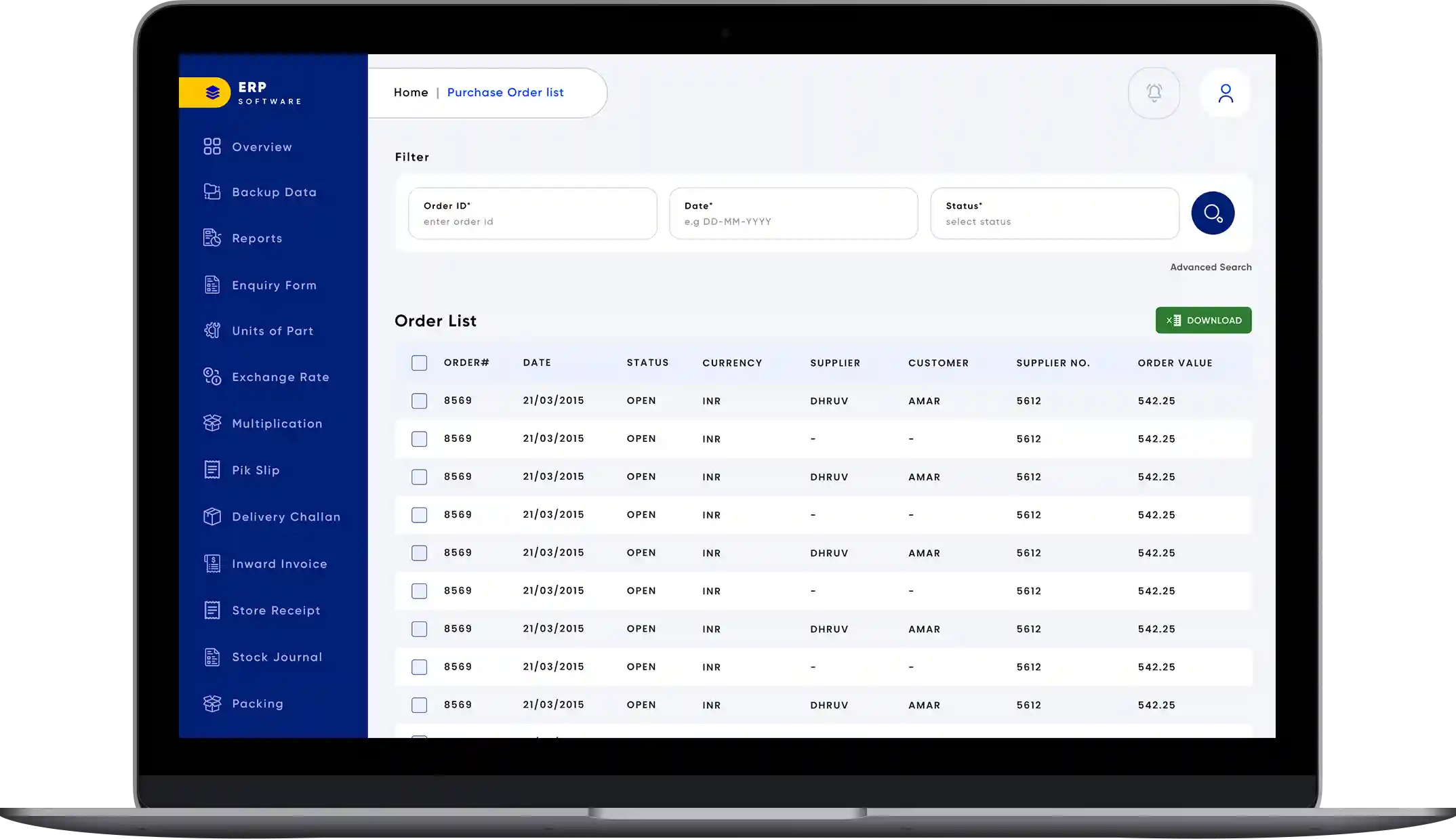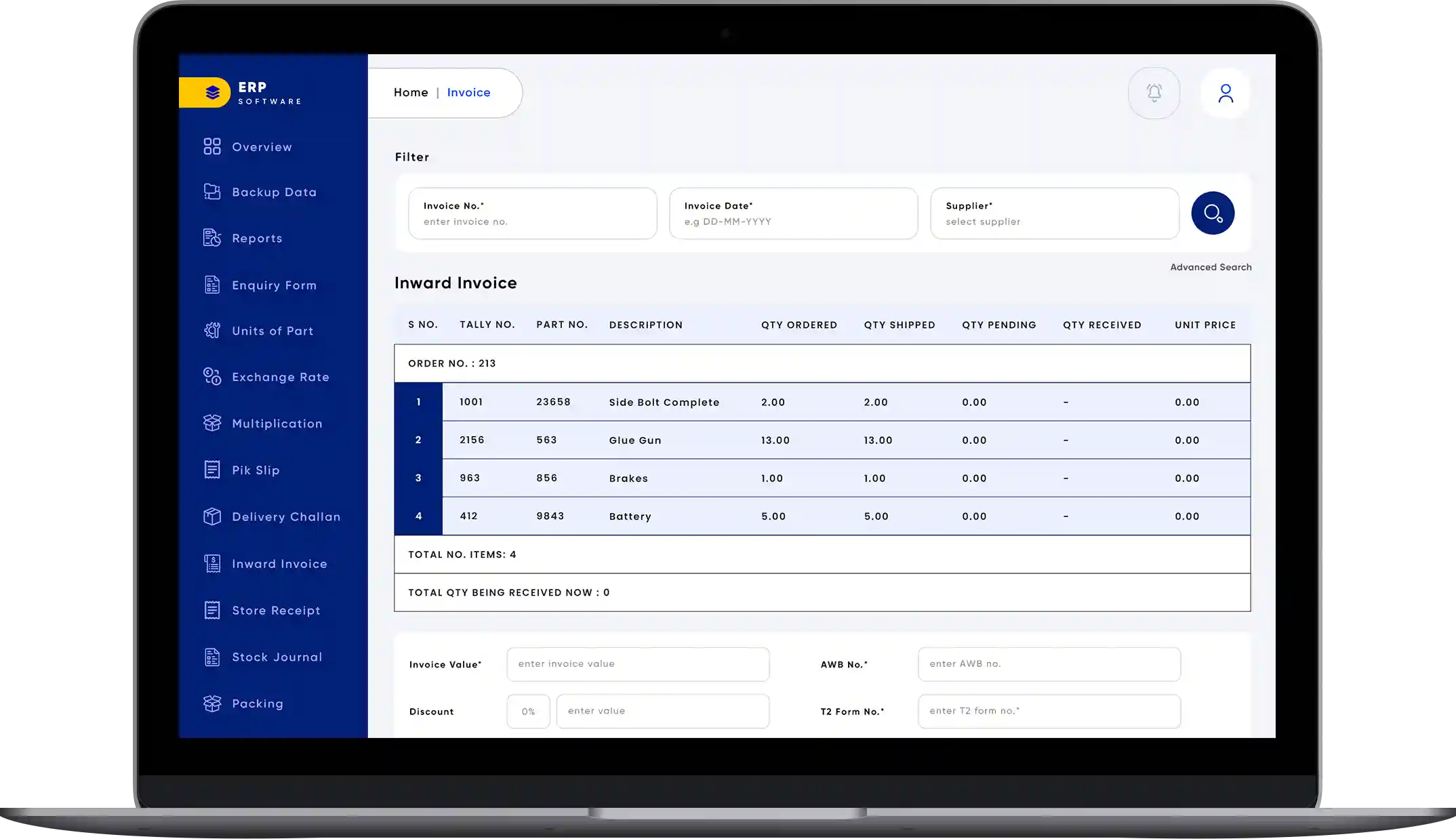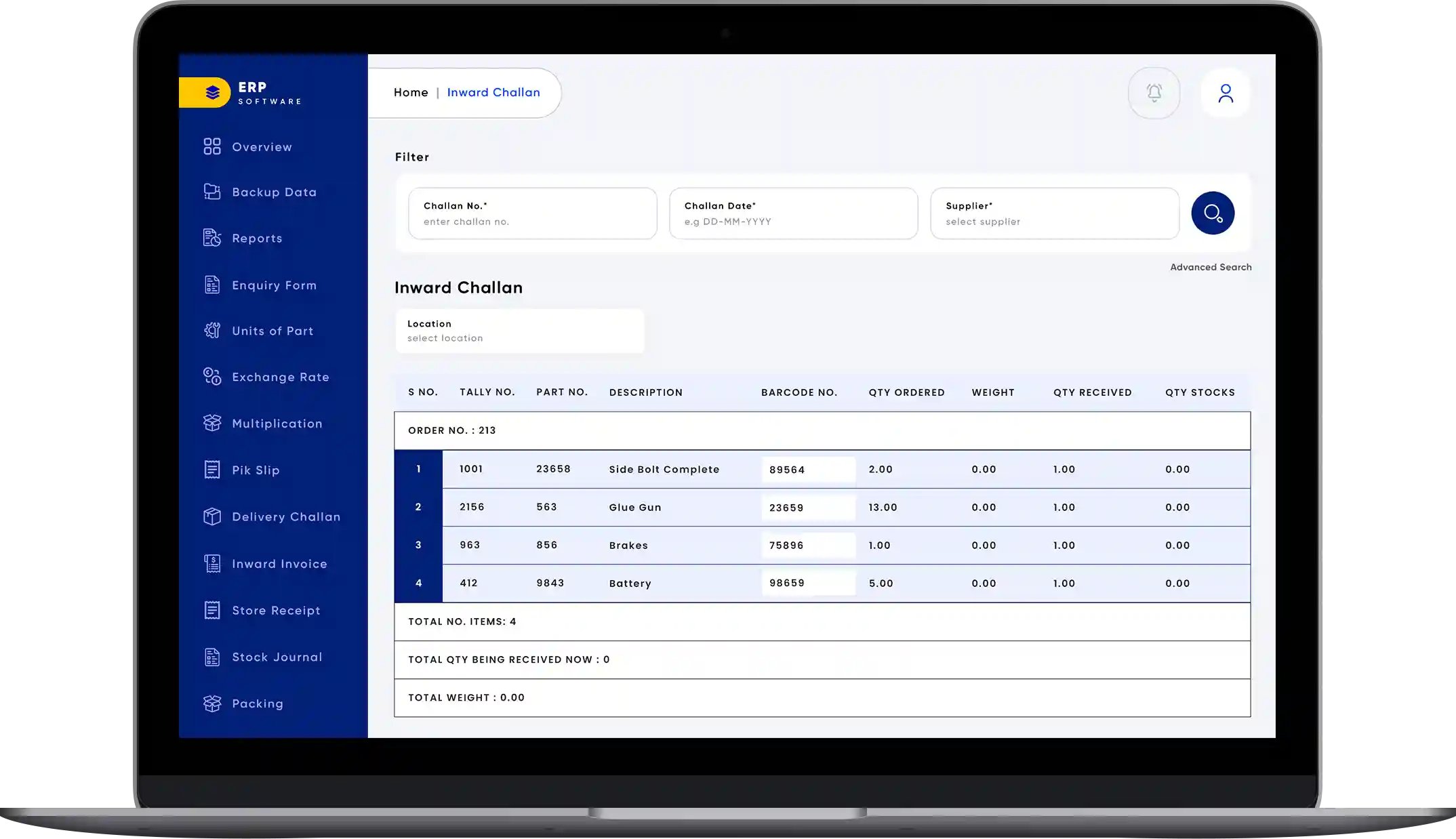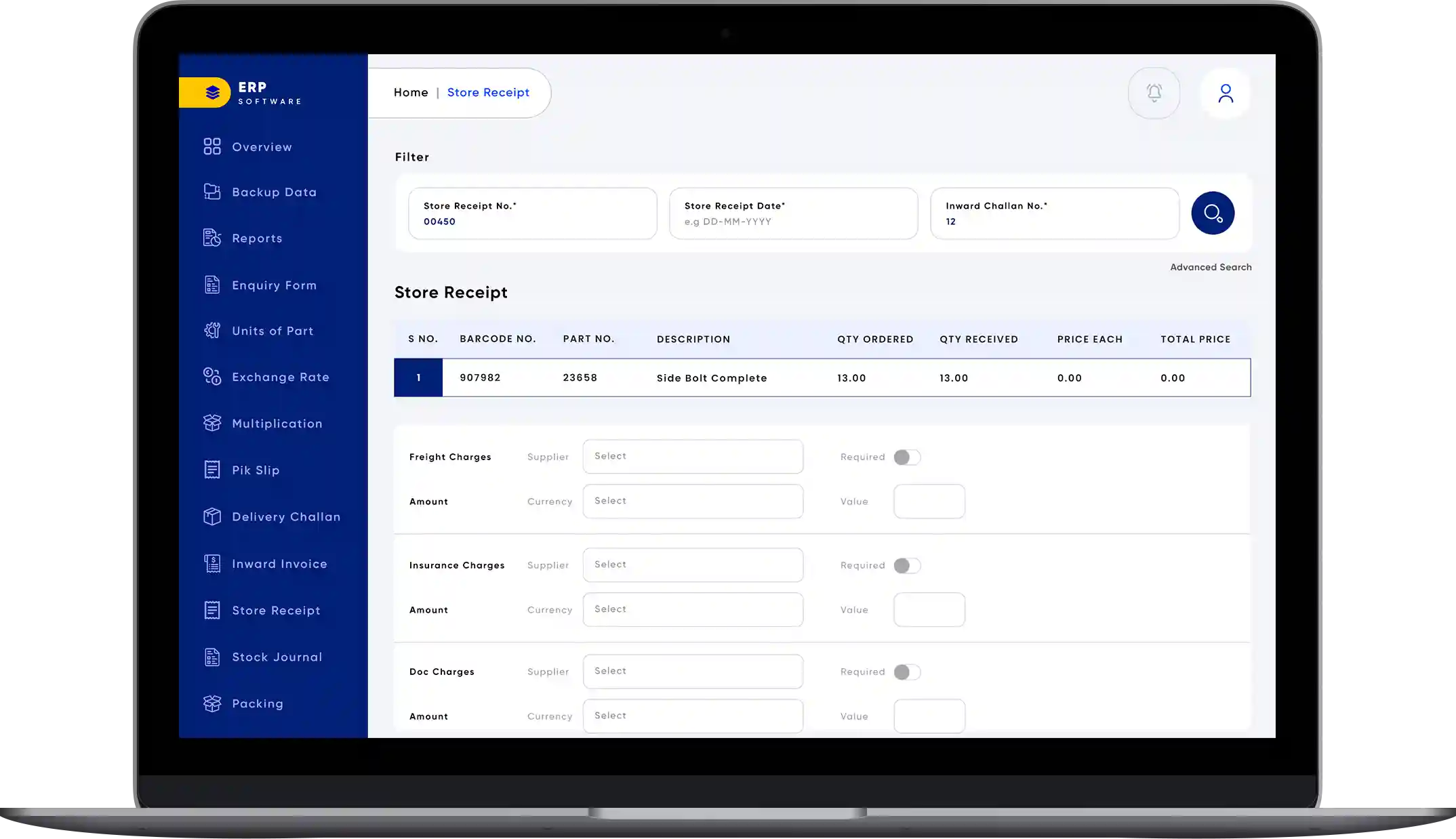 Case

Studies

We have built the projects for small, medium, as well as
large-scale industries.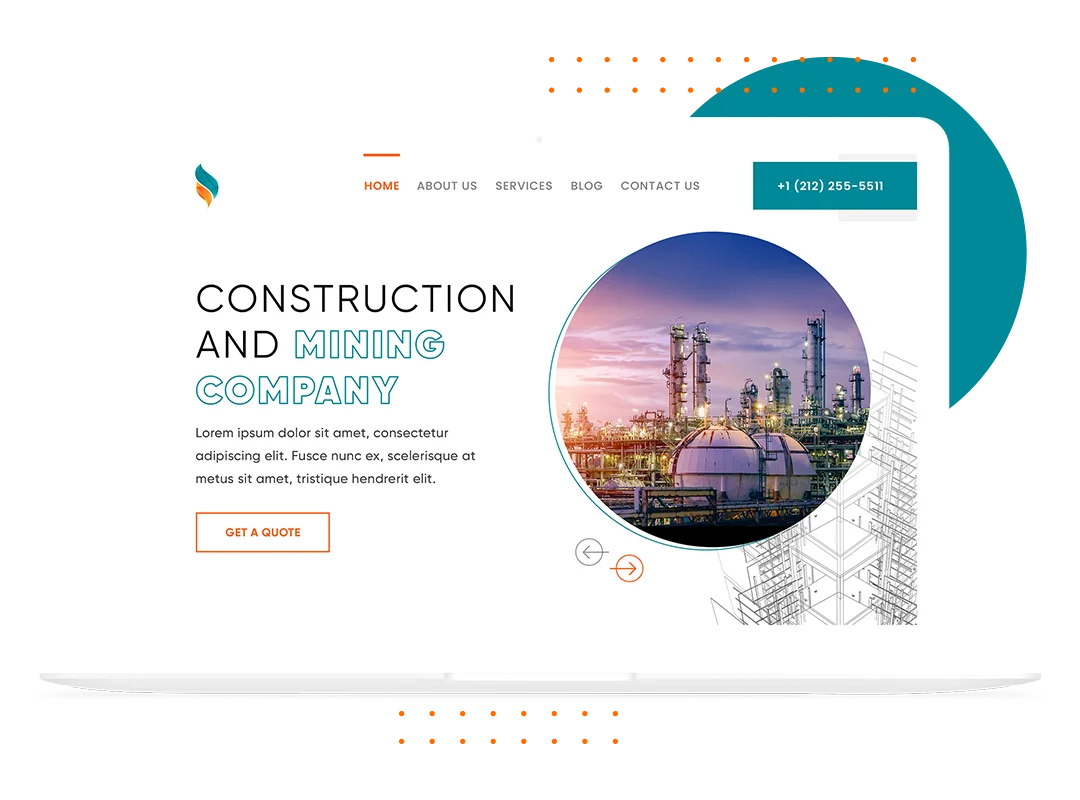 Construction

& Mining Company

A web-based application that is to be developed and managed by the business. It should automate many back-office functions related to technology, services, and human resources. Plus, it must include product planning, development, manufacturing, sales, and marketing in a single app.

View
Technologies

We Used

Adequate Infosoft is the best ERP software development company that incorporates a skilled and experienced ERP software developers that has 7-9 years of experience.
Frequently Asked

Questions

Find the answers to all of our most frequently asked Questions.
ERP (Enterprise Resource Planning) system is a software solution designed to help organizations manage their business processes and operations. An ERP system typically integrates and automates core business functions such as finance and accounting, human resources, inventory management, supply chain management, customer relationship management (CRM), and other related functions.
The cost of a custom ERP system can vary greatly depending on various factors such as the size of the organization, the complexity of the system, the number of modules required, the level of customization needed, and the vendor is chosen. Generally, the cost of a custom ERP system can range from tens of thousands of dollars to millions of dollars.
The rise of business firms and their large-scale escalation demands an interactive database. An engaging web application that users or company workers can access for gaining desirable services or information. Therefore, Adequate Infosoft aims to sustain custom services instead of regular databases ERP software solutions.