Automotive Software

Development

We strive to create cutting-edge software solutions to simplify and streamline the changing needs of the Automotive industry. Our aim is ti create softwares for automotive industry that are integrated with state-of-the-art technology.

Connect with us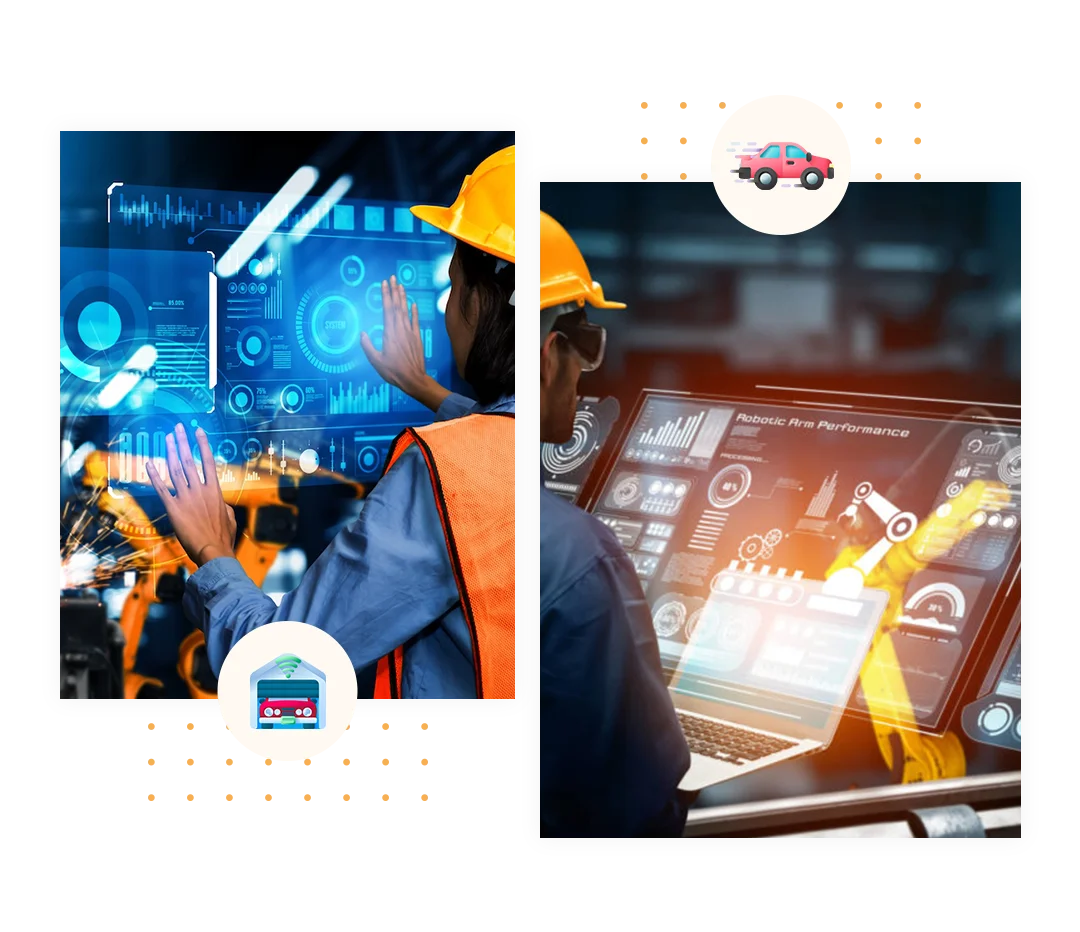 Our Automotive Software
DEVELOPMENT service

includes

We are among the leading automotive software development company in India, offers innovative, customized, reliable, and technology-driven solutions to its clients across the globe. We deliver result-driven automotive software development services tailored to your business requirements.
Vehicle diagnostics and repair
We design softwares that help business to keep a stern look on their vehicles which further help them to diagnostics and repair the problem immediately.
Vehicle
Interior Apps
We are one of the biggest automotive software firms in India providing interactive UX design that makes use of touchscreens, AI, and the cloud. So far, we have completed over 4,200 projects for 2,500 clients in 40+ countries.
Enterprise Mobile Web and Apps
We offer Enterprise Mobile Web & Apps solutions and build applications that allow people to provide the best service/support easily and on-site.
On-Demand Automotive Web & Apps
We have expertise in designing on-demand applications for automotive industry. automotive applications with an interactive user interface, administrative dashboards, and robust and scalable analytics tools.
Fleet management Solutions
Our fleet management solutions simplify the tracking and maintenance procedure for a fleet of vehicles, including cars, trucks, vans, and other types of vehicles. You can also avail our Fleet management solutions to improve operational efficiency, safety, and reduced overall expenses of the business.
Electric vehicle charging & management
We also design Electric vehicle charging and management systems for gradually expanding Automotive industry. Our software allow the users to monitor the charging process closely and also ensuring proper functions of the charging station.
Why Adequate Infosoft for
Automobile

Software development?

With more than a decade of domain expertise, we are delivering outstanding range of automobile software solutions that help companies to cope with the emerging market challenges. of cost and time to market. We strive to create innovative business ideas with state-of-the-art technology to meet different process requirements, according to the needs of the evolving industry.
Value-Added
Approach
The combination of technical knowledge and automotive skills enables us to provide value-added solutions to your business and customers.
Real-Time
Solutions
Adequate Infosoft has more than 10 years of experience in delivering best-in-class automobile software solutions worldwide. We combine years of technology expertise and field knowledge to offer real-time solutions.
Focus on
Innovation
We aim to keep up with emerging autonomous technologies such as V2X connectivity, computer vision, E2E HMI, HD maps, and more.
Flexible Delivery Models
As part of our service methodology, we offer flexible delivery of various models based on the unique needs of the project and the client.
Dedicated Developer Team
Adequate Infosoft is a top-leading automobile software development company that has a team of dedicated developers working on-demand to offer innovative solutions and 100% client satisfaction.
Advanced Technology Deployment
As a leading automotive software development company in India, we integrate advanced technologies including AR / VR, ML / AI, IoT, and Blockchain into our automotive software development.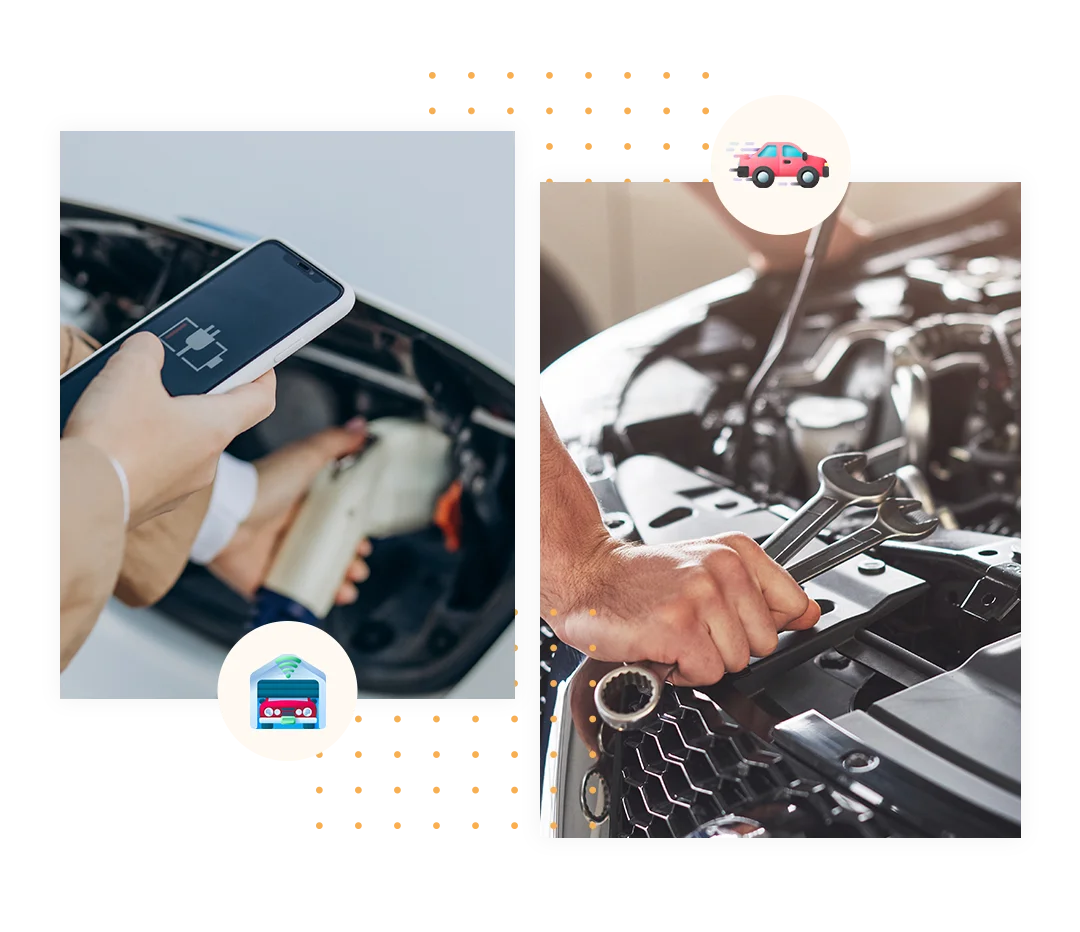 Automobile Software

Solutions We Offer

Automotive industry is further distributed into three sub categories, : hardware manufacturers (who manufacture vehicles/components), software manufacturers (who design software applications for the vehicle system), and the intelligence layer (which provides hardware, software, and many other digital technologies to provide an innovative customer experience). order). Being one of the reliable automotive software development company we provide customixed software solutions for all three categories. Here is the list of offered Automotive software services:
Automotive ERP Solutions
Our ERP solutions include all core business processes, including asset management, merchant management, employee management, inventory tracking, supplier management, logistics management, inventory management, and more.
Customer Engagement Solutions
Maintaining high-end customer engagement is essential in the automobile industry. We build solutions for customer lifecycle management, cross-channel commerce, loyalty management, marketing and sales management, customer service management, and more.
Connected Mobility Solutions
Intelligent transport systems have become widely available. Our software solutions for smart mobility, connected cars, service mobility, cloud, Internet of Things, GPS, NFC, fleet management, and more can help you stay competitive in the industry.
Automation
and IoT
Autonomous vehicles are all the biggest distractions in the automobile industry. We use the power of machine learning and AI to meet your intelligent vehicle needs with our automobile software development solutions. The sky's the limit when these technologies are to be used in the automobile industry.
Machine learning and Artificial Intelligence
Automotive businesses focus on machine learning and AI. Autonomous vehicles or business process optimization can boost Automotive businesses and Adequate Infosoft incorporates these advances into our solutions.
Data Science and Analytics
We have a dedicated Data Science team that uses advanced analytics, cognitive computing, and predictive analytics to solve automotive business analytics challenges.
Product Lifecycle Management Solutions
The automotive product development lifecycle is very complex, so advanced software solutions can be used to optimize operations, and increase compliance and collaboration between departments.
How your Automobile application
look when it gets ready!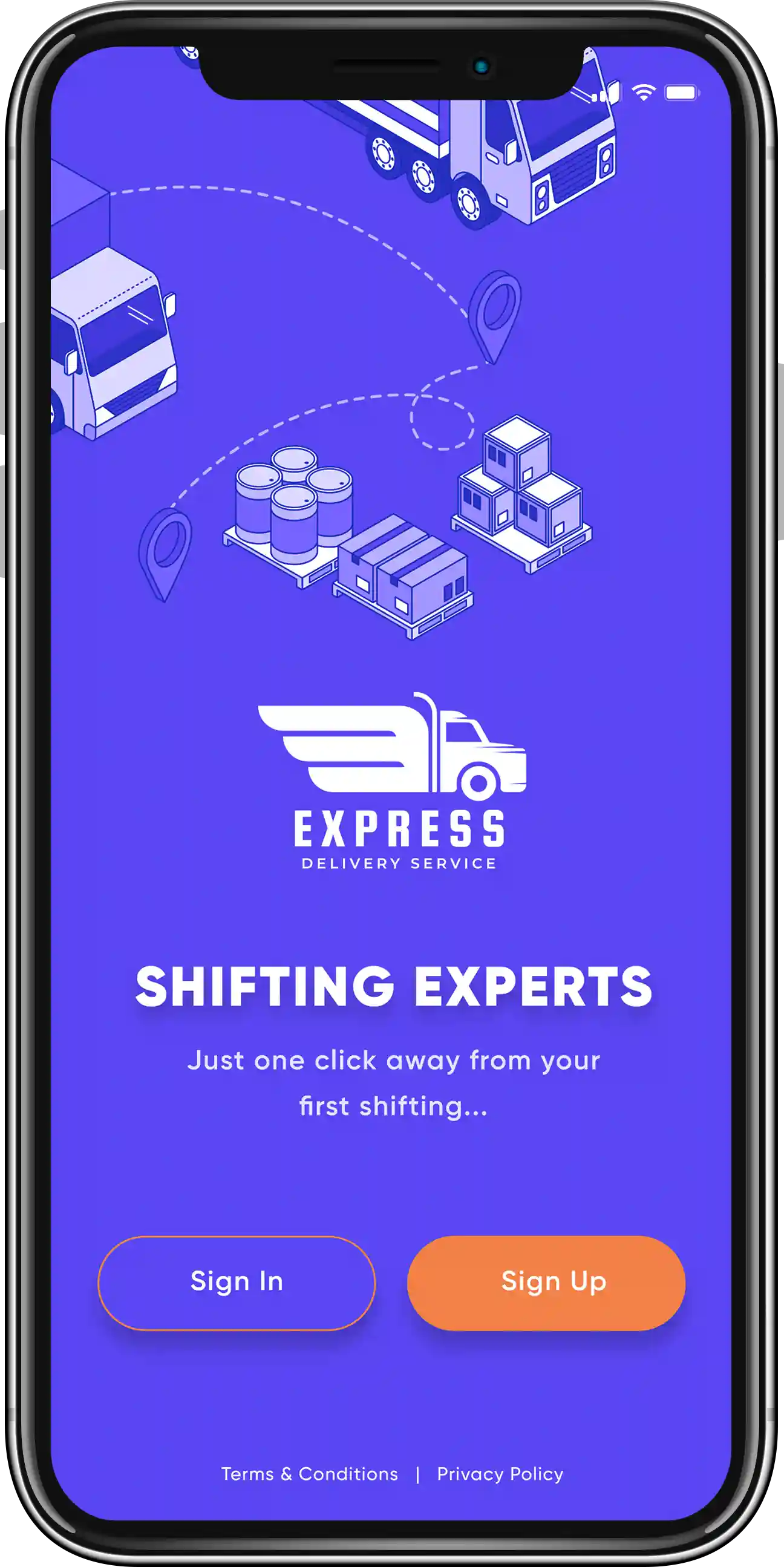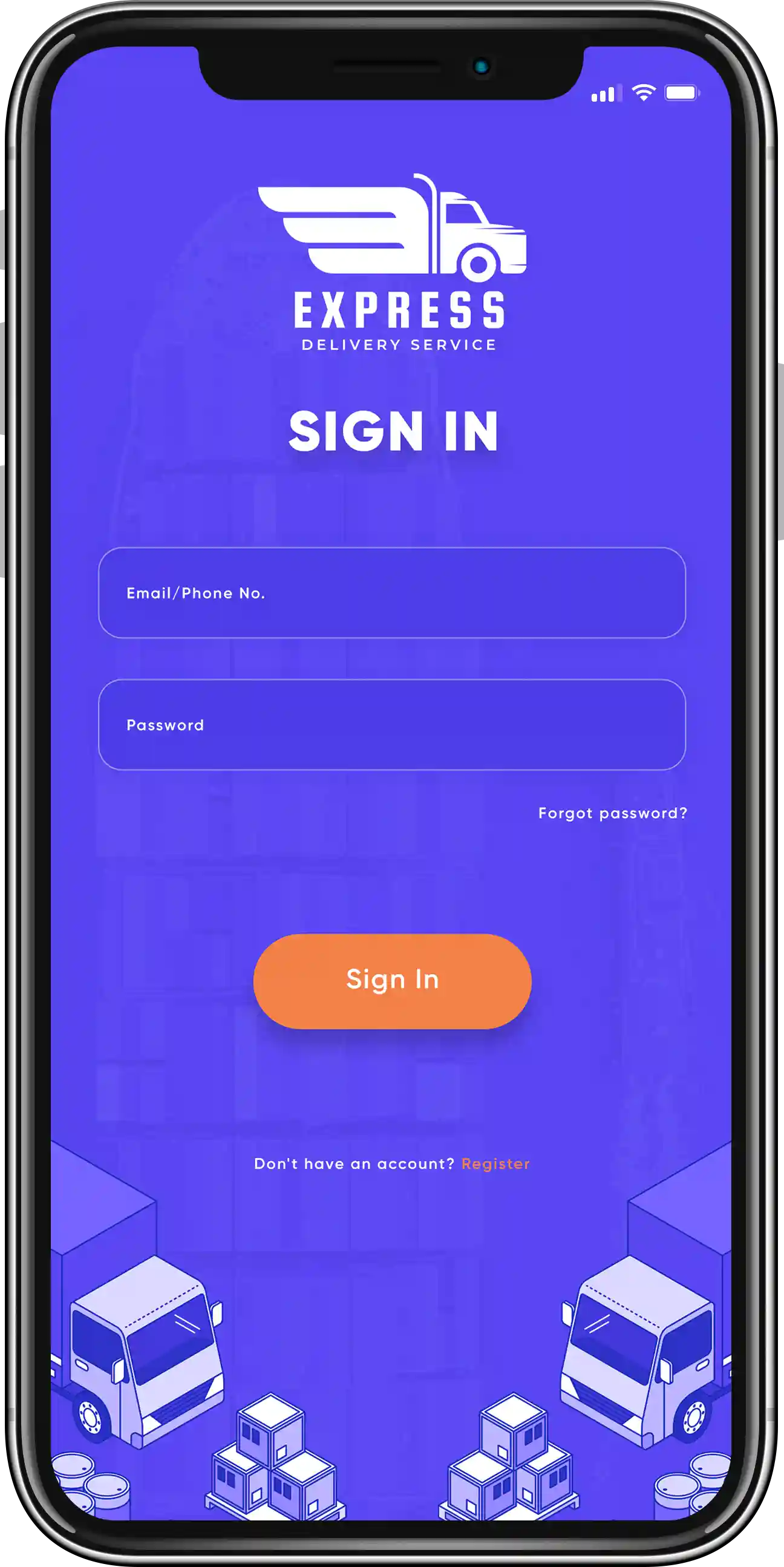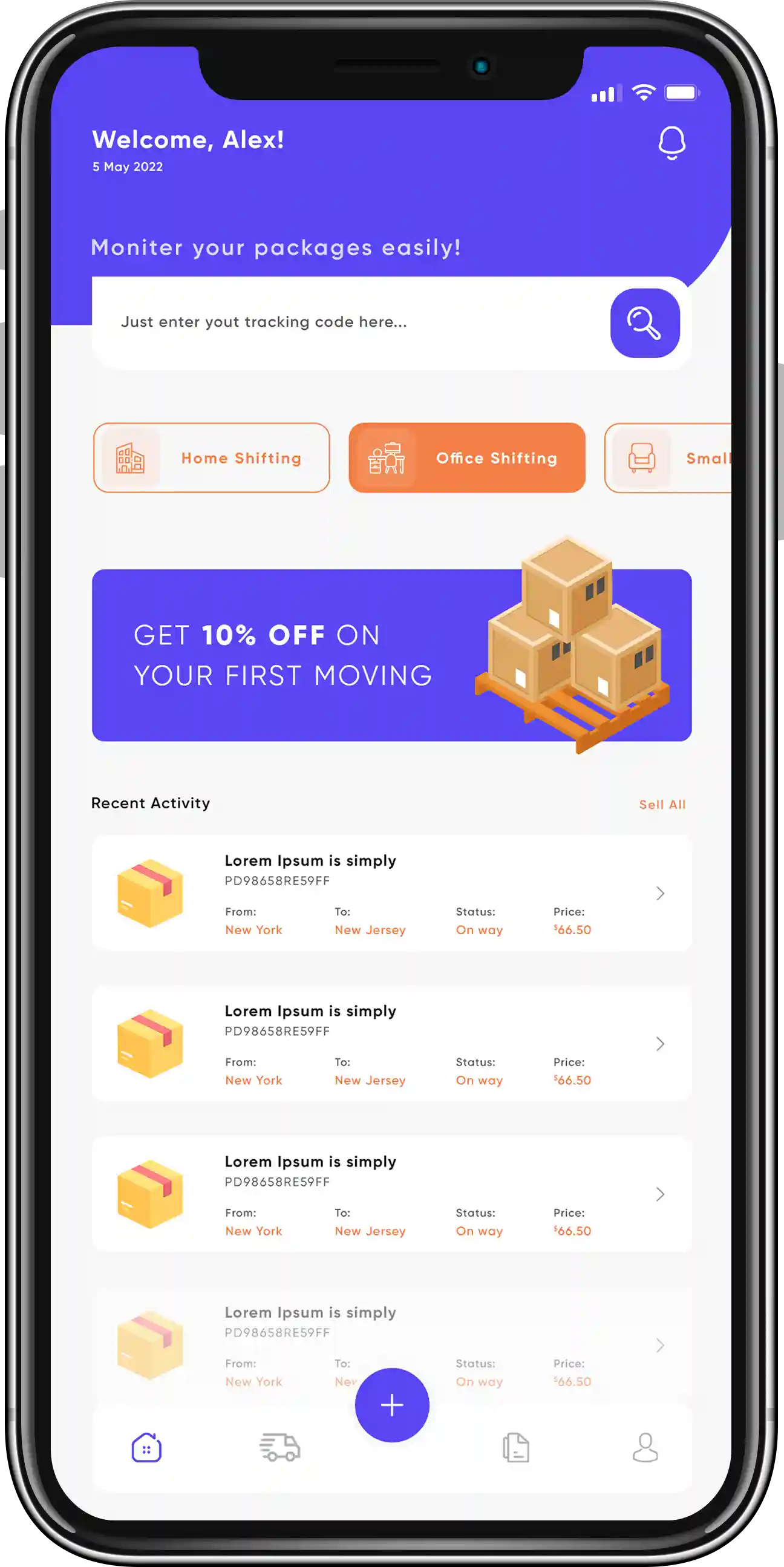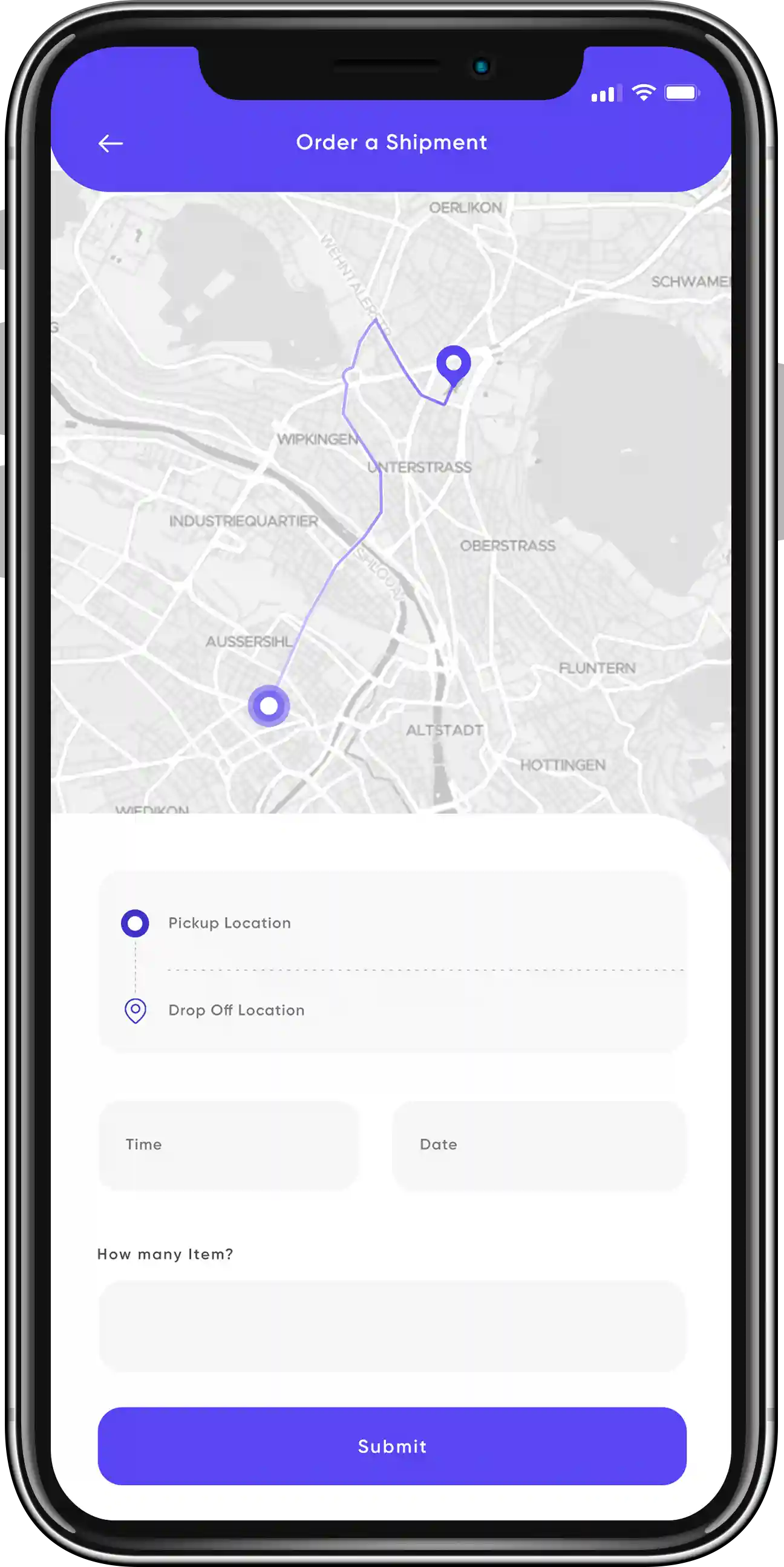 Hierarchy We Follow while delivering
Automotive

Software Solutions

Software development is one of our main strengths coz we have in-depth knowledge in developing customized solutions for the automobile industry. Over the past decade, we have streamlined the software development lifecycle and are able to produce high-performance software solutions with faster turnaround times. Our process includes:
Agile Software Development
Once we have decided on the full SDLC schedule, we commit to coding with fewer developers to keep costs to a minimum.
Testing & Quality Assurance (QA)
The modules coded by our developers are tested using test packages. The results help reveal hidden bugs or bugs that can be fixed before release.
Integration & Implementation
We will evaluate your existing hardware and support configuration and provide integration and implementation support.
Optimization & Maintenance
We will continue to provide routine and special updates as well as software fixes to ensure that the software is well-supported until it is removed from service.
Business Requirements Analysis
We are in constant contact with his team to discover the need to formulate a strategy concept that is ideal for delivering robust software quickly through TAT.
Selection of Tools and Technology
We will work with our internal team to select the right software tool and technology to complete the development without exceeding the budget.
Solution Planning & Design
We carefully plan our SDLC strategy and commit to a clean project that we support well throughout our lifecycle.
Our successful

project

We have built the projects for small,medium, as well as
large-scale industries.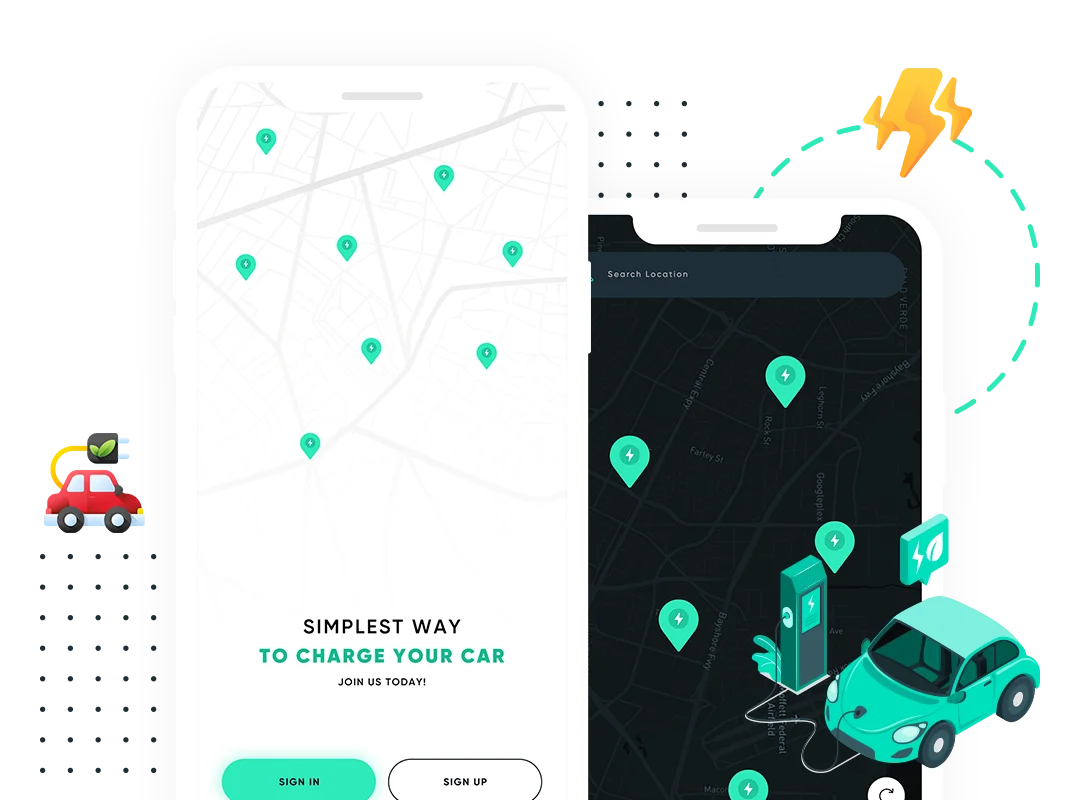 Complete Electrical Vehicle

System Development

This Electrical Vehicle System is designed to provide customers the ease of locating their nearby EV charging station. Also, customers can make online payments for the Charging Sessions easily through the app.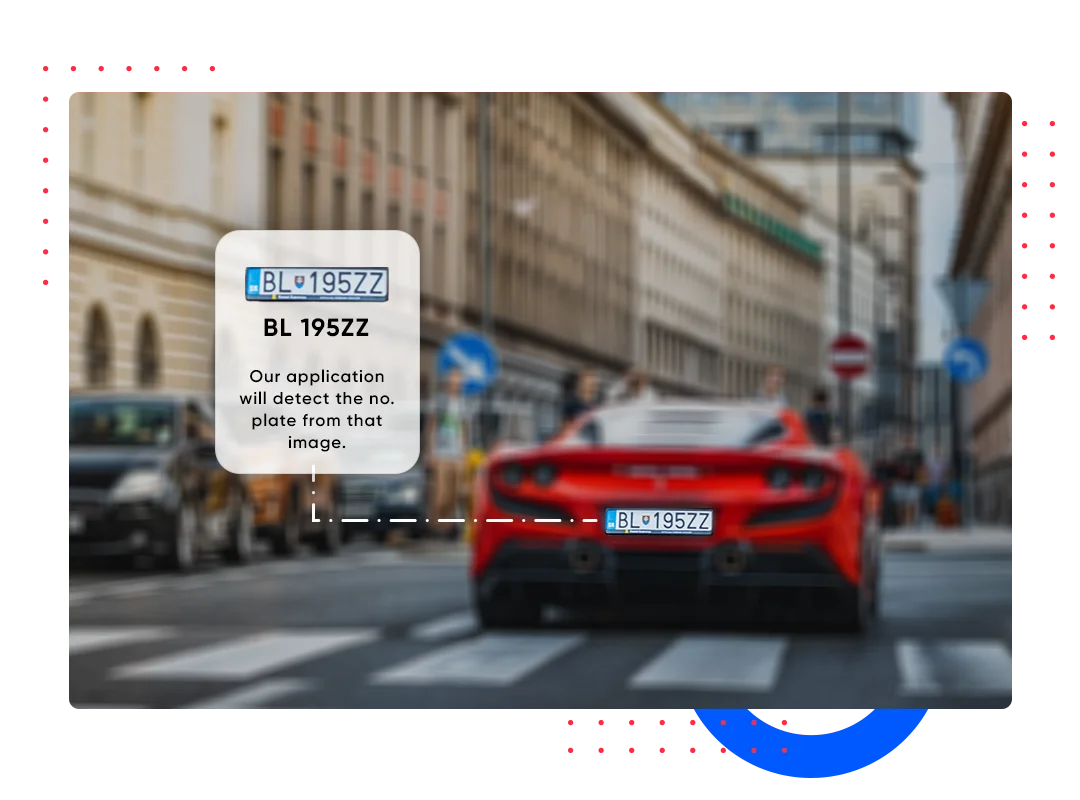 Vehicle Number

Plate Detection

This is an OCR scanning mobile app that automatically detects the Vehicle number plate as the vehicle passes through the scanner and saves it in the database.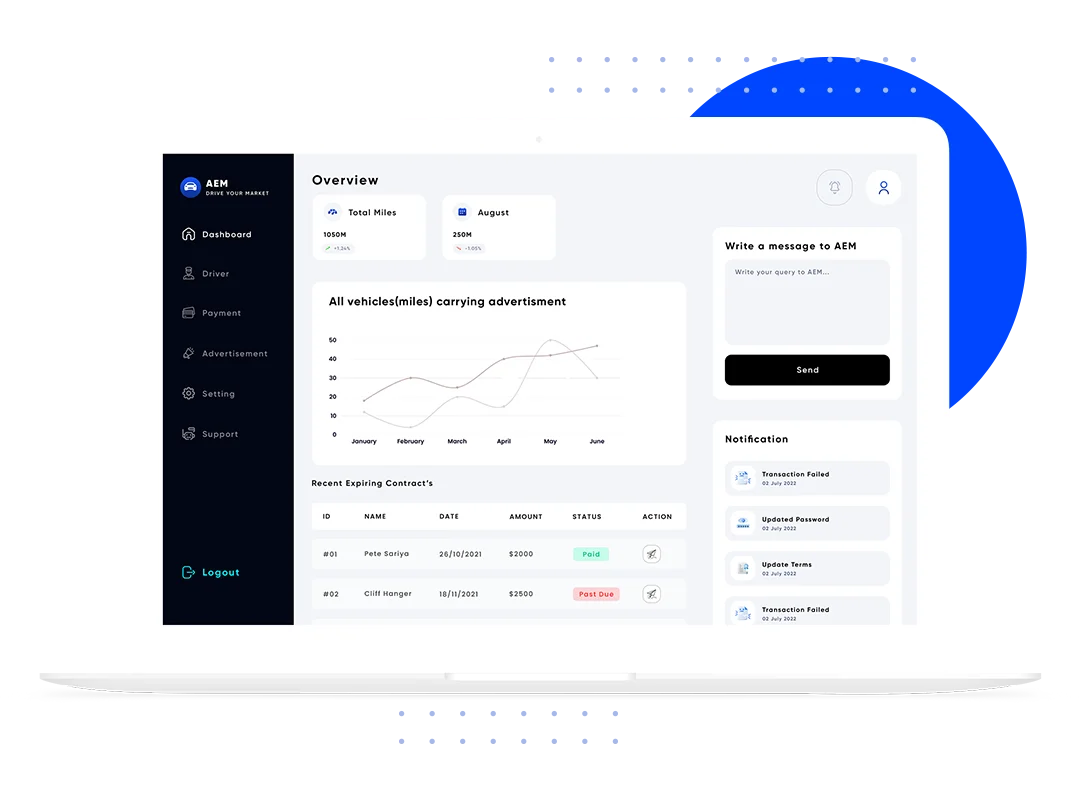 AEM Web

Application

AEM connects advertising and transportation in a meaningful way. We see thousands of articles printed on vehicles in our day-to-day life and the AEM Web Application allows the driver to manage and generate revenue through it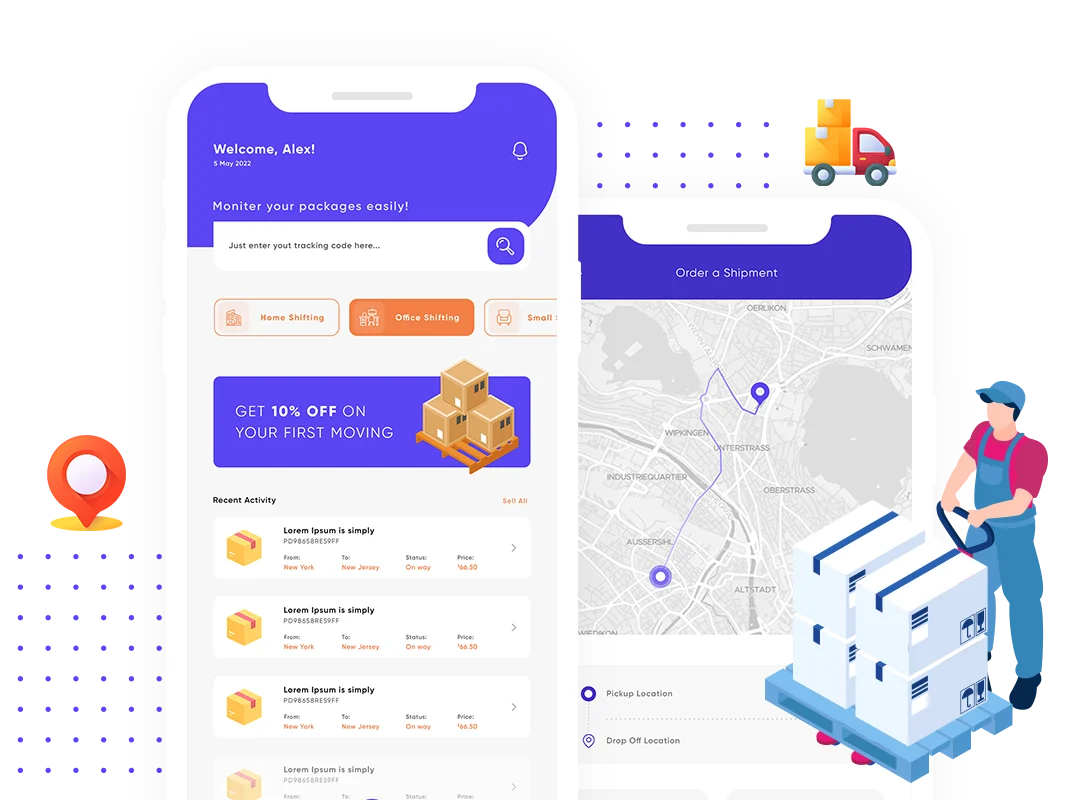 Move Exchange

App & Website Development

Move Exchange Allow users to transfer Logistic from one destination to another without the hassle of worrying about their product. The app and website allow users to select their choice of vehicle to transfer the goods.
Frequently Asked

Questions

Find the answers to all of our most frequently asked Questions.
Yes, we develop Mobile apps for the automotive industry with a range of features and functionality, such as vehicle maintenance tracking, fuel efficiency monitoring, remote vehicle access and control, real-time traffic updates, and more. These apps can also provide a range of benefits for both individual car owners and automotive businesses.
ERP software, Security software, CRM software, Vehicle navigation software, and Autopilot software are a few software that is in high demand these days.