Microsoft Blazor

Development
Harness the power of Adequate Infosoft's Blazor Web Application Development Service to build interactive web applications and take your software solutions to the next level.
Connect with us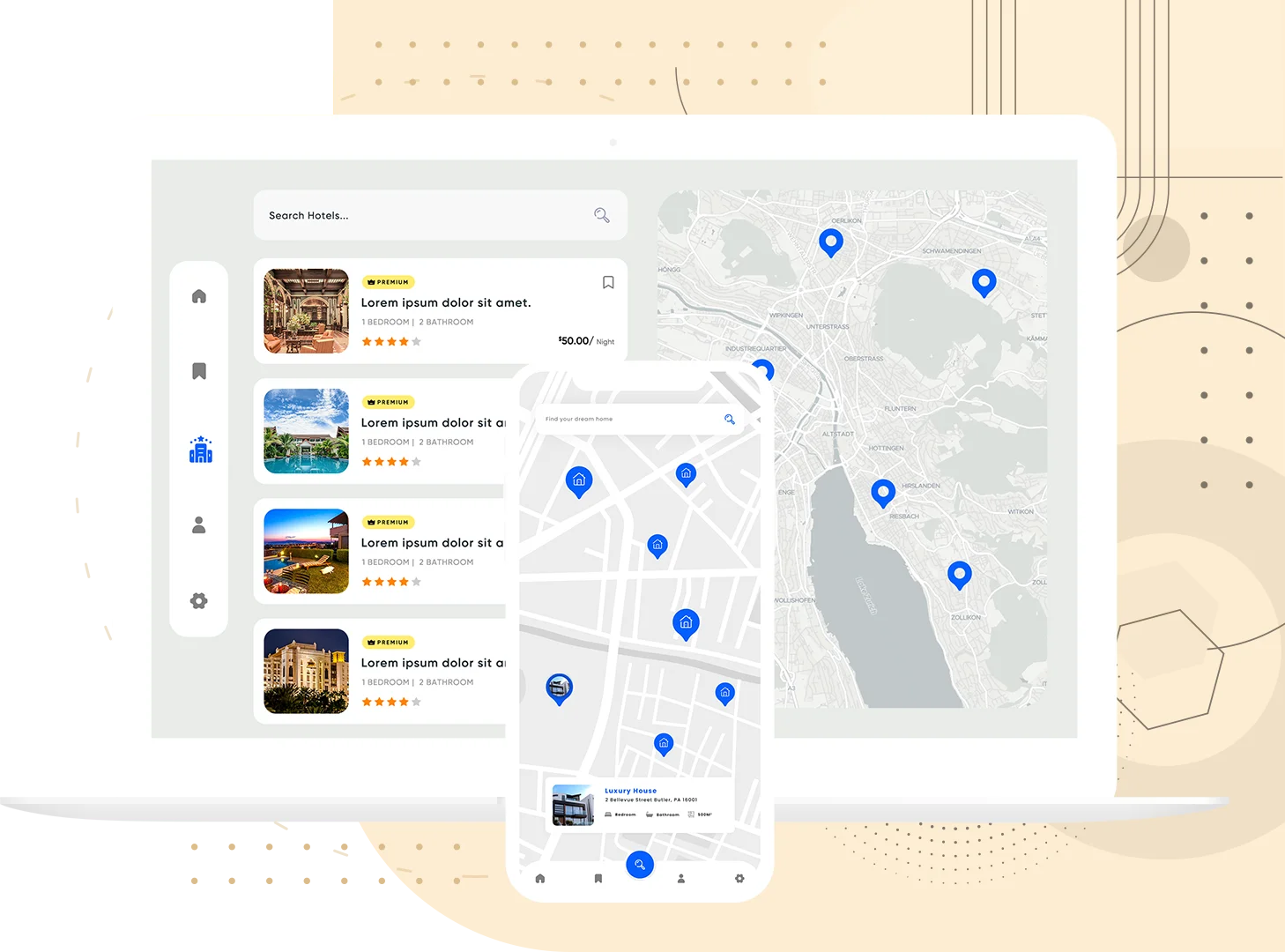 Our
Blazor Development

Services
Blazor Application Development
Whether you need a simple app or a complex enterprise application for your business, our Blazor developers have the expertise to deliver top-notch solutions. Our experienced team of developers can build scalable, robust, and feature-rich web applications using the Blazor framework.
Blazor Component Development
Hire Certified Blazor developers from Adequate Infosoft to create custom Blazor components tailored to your specific needs. We have the expertise to design reusable, modular, and highly performant Blazor components that can enhance the efficiency and maintainability of your applications. Plus, we ensure seamless integration of your Blazor components with your existing systems.
Custom Blazor Development
You can hire Blazor app developers to design tailored Blazor-based solutions for your business. Our team has developed a wide range of custom projects, from interactive and dynamic websites for our various clients located globally. We can also help you build Blazor apps that run on the server, providing a more secure and scalable solution.
Blazor UI/UX
Design
Opt for our Blazor UI/UX Design service to create visually appealing and intuitive user interfaces for your Blazor applications. This involves creating wireframes, mockups, and implementing responsive design principles to ensure a seamless user experience across devices.
PWA For
Blazor
By putting the power of Blazor WebAssembly to work, we are developing cross-platform PWA solutions that are not only economical but also provide excellent performance.
Blazor Migration Solutions
Our Blazor developers can assist you with migrating your ASP.NET or Javascript codebase to the Blazor framework smoothly. This may involve refactoring code, converting existing UI components, and ensuring a smooth transition to the Blazor platform.
Blazor Integration Services
Want to integrate Blazor applications with other systems, APIs, or databases? We can help you connect external data sources, implement authentication and authorization mechanisms, and integrate with third-party services.
Blazor Consulting & Support
Need assistance with an ongoing Blazor application? Our experts are here to help. We provide comprehensive Blazor consulting services, architectural guidance, and ongoing support to ensure the success of your Blazor development endeavors.
What is
Microsoft Blazor?
Microsoft's Blazor is an open-source web framework that allows developers to build interactive web applications using C# instead of traditional JavaScript. It leverages the power of WebAssembly to execute code directly in the browser, providing a rich and responsive user experience. Hire certified Blazor developers from Adequate Infosoft who can combine the flexibility and familiarity of C# with the versatility of web development to make it a powerful tool for building modern web applications.
Key benefits of using
Blazor

for desktop apps
Single Page Applications (SPAs)
Blazor enables the creation of SPAs, where the entire application is loaded once and subsequent interactions are handled dynamically, resulting in faster and more responsive user experiences.
Full-stack Development
With Blazor, you can develop both the client and server sides of your application using C#, making it a powerful full-stack development solution. This reduces the complexity of managing multiple technologies and improves productivity.
Single Language Development
Blazor allows developers to use C# for both the client and server sides of web applications, eliminating the need for multiple programming languages and simplifying development.
Code
Reusability
Blazor promotes code reusability by leveraging the .NET ecosystem. Developers can reuse existing C# libraries, components, and modules, reducing development time and effort significantly.
Increased
Productivity
Developers familiar with C# and .NET can leverage their existing skills, leading to faster development cycles and increased productivity.
Seamless
Integration
Blazor seamlessly integrates with existing .NET frameworks and libraries, making it easy to integrate with back-end systems, databases, and services.
Enhanced
Performance
Blazor applications run directly in the browser through WebAssembly, offering improved performance compared to JavaScript-based web applications.
Full Control
over UI
Blazor allows developers to write UI components using C#, providing greater control, easier debugging, and the ability to leverage C# tools for UI development.
Cross-platform
Development
Blazor applications can be developed and deployed across multiple platforms, including web browsers, desktops, and mobile devices.
Security
Blazor benefits from the robust security features provided by .NET, ensuring secure communication and protection against web vulnerabilities.
Rapid Prototyping & Iterative Development
Blazor's component-based architecture enables rapid prototyping and iterative development, allowing for quick creation and modification of UI components.
Community Support
Blazor has a supportive community of developers who contribute to its development and provide resources, tutorials, and extensions, making it easier for developers to learn and overcome challenges.
Why Adequate Infosoft for
Blazor mobile app

development service?

Adequate Infosoft is a renowned Microsoft Blazor Development Company, offering high quality Blazor Web Application Development Services to its clients. Our Microsoft Blazor services is provided by a team of highly skilled Blazor developers, who has extensive experience in creating cutting-edge web applications using this revolutionary technology. Whether you are looking for a basic website or a highly advanced enterprise application, you can count on us to get the job done right.
Expertise & Experience
Our team comprises highly skilled and experienced Blazor developers who stay updated with the latest industry trends and best practices. We have successfully delivered numerous Blazor projects across various industries, earning a reputation for excellence.
Tailored Solutions
We understand that every business is unique, and we take a personalized approach to meet your specific requirements. Our team works closely with you to understand your goals, challenges, and vision, crafting customized solutions that align with your business objectives.
Quality and Reliability
We are committed to delivering high-quality solutions that are robust, scalable, and secure. Our rigorous testing processes and code reviews ensure that your Blazor applications perform flawlessly, providing an exceptional user experience.
On-time Delivery
We understand the importance of timeliness in the fast-paced business world. Our agile development methodologies and efficient project management ensure that we meet deadlines without compromising on quality.
If you're looking for a reliable and experienced Microsoft Blazor development company, look no further than Adequate Infosoft. We combine our technical expertise with a customer-centric approach to deliver exceptional solutions that exceed expectations. Just contact us through the given below details
Email your requirements or call us at: