On-Demand
App for Cleaning

Services

There are various goals to make customers willing to order cleaning services on demand. Sometimes customers just want to save time. And sometimes it's easier and cheaper to hire a cleaner for a while to do the cleaning than to pay them a monthly salary for their own cleaning staff.

Connect with us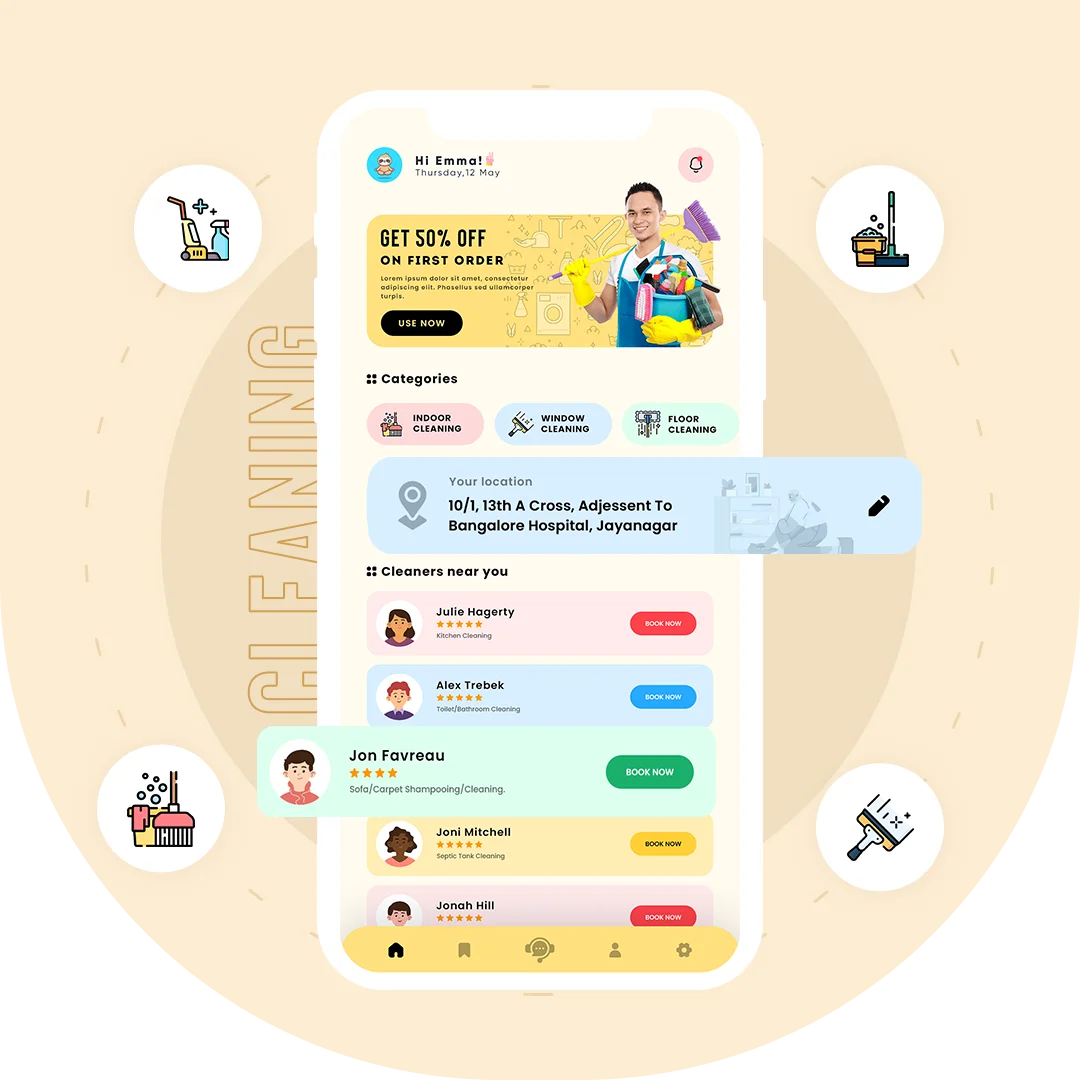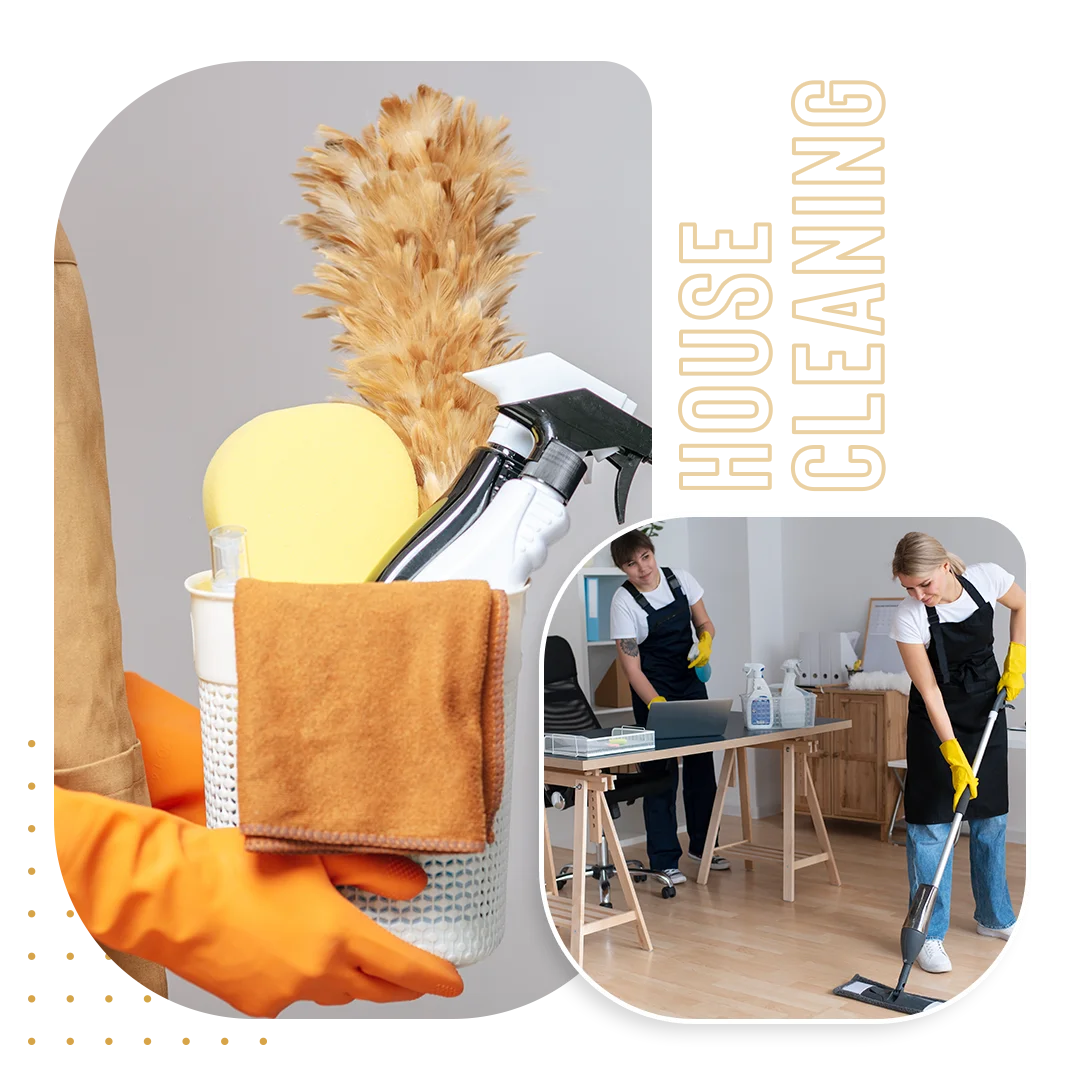 On-Demand House
Cleaning

Services App

Today, people are moving towards the digital world to meet their basic requirements as nowadays people can easily access all the services online through a website or an On-Demand Cleaning service. Because everyone now has a smartphone and a good internet connection, people can really access the online service easily and conveniently.

On-Demand House Cleaning Services app is for people who are busy because of their busy schedule and it is very difficult for them to keep the house clean and as a solution, they employ maids or people for daily cleaning.

We are going to give the introduction of the On-Demand House Cleaning Service platform, you can also make money through the platform. Administrators of on-demand applications or websites can make and earn money in a variety of ways.
Our Most Admired
On Demand Cleaning

Services

There are various goals to make customers willing to order cleaning services on demand. Sometimes customers just want to save time. And sometimes it's easier and cheaper to hire a cleaner for a while to do the cleaning than to pay them a monthly salary for their own cleaning staff.
Construction-cleaning
When a customer renovates their home every time they leave a mess after it is finished. This allows customers to book the service for their refurbished home and take advantage of the service.
Commercialize-cleaning
This includes allowing users to take advantage of commercial cleanings, such as house disinfection, school and office cleaning, and so on.
Household Cleaning
This includes the fact that users can book a household cleaning service such as surface cleaning and tile washing, kitchenware, etc. Household services include all services provided by a maid to users.
On-Demand Cleaning
App Development

Solution

Technology is growing at an incredible rate and will not stop in the future. This has a two-way advantage. One is the simplicity provided to customers while they clean up. In a dynamic 21st century economy, it is the cleaning industry that is characterized by statistics and trends. Like many other industries, the cleaning industry faces many challenges.

Adequate Infosoft has helped many customers win the competition between large corporations and franchise customers in the on-demand cleaning service and application industry. We try to make the bridge and fill the gap between service providers and service seekers. Our skilled developers have the latest technologies on the market and can create the best applications in the industry for your business that will help you increase the number of customers and make more and more profits.
Scope of On-Demand
Cleaning

Service App

The cleaning industry is driven by a single goal, to keep people's spaces clean.
The industry is divided into 3 main categories, which are:
Commercial Cleaning
Commercial cleaning includes concierge services offered to factories, warehouses, retailers, and such commercial stores.
Residential Cleaning
Residential cleaning services are primarily for homes and apartment buildings to keep your area tidy and clean.
Special Cleaning
Special cleaning services include special services such as dry cleaning, and there are applications that require these services that are on-demand dry cleaning applications.
Dry Cleaning
Laundry and dry cleaning are the most popular among the population and have been booming for years. Most dry cleaning companies are family-owned, however, as businesses have come into contact online, various chains and franchises have been established to provide on-demand dry cleaning services. The market trend for on-demand dry cleaning applications is expected to continue to grow in the coming years.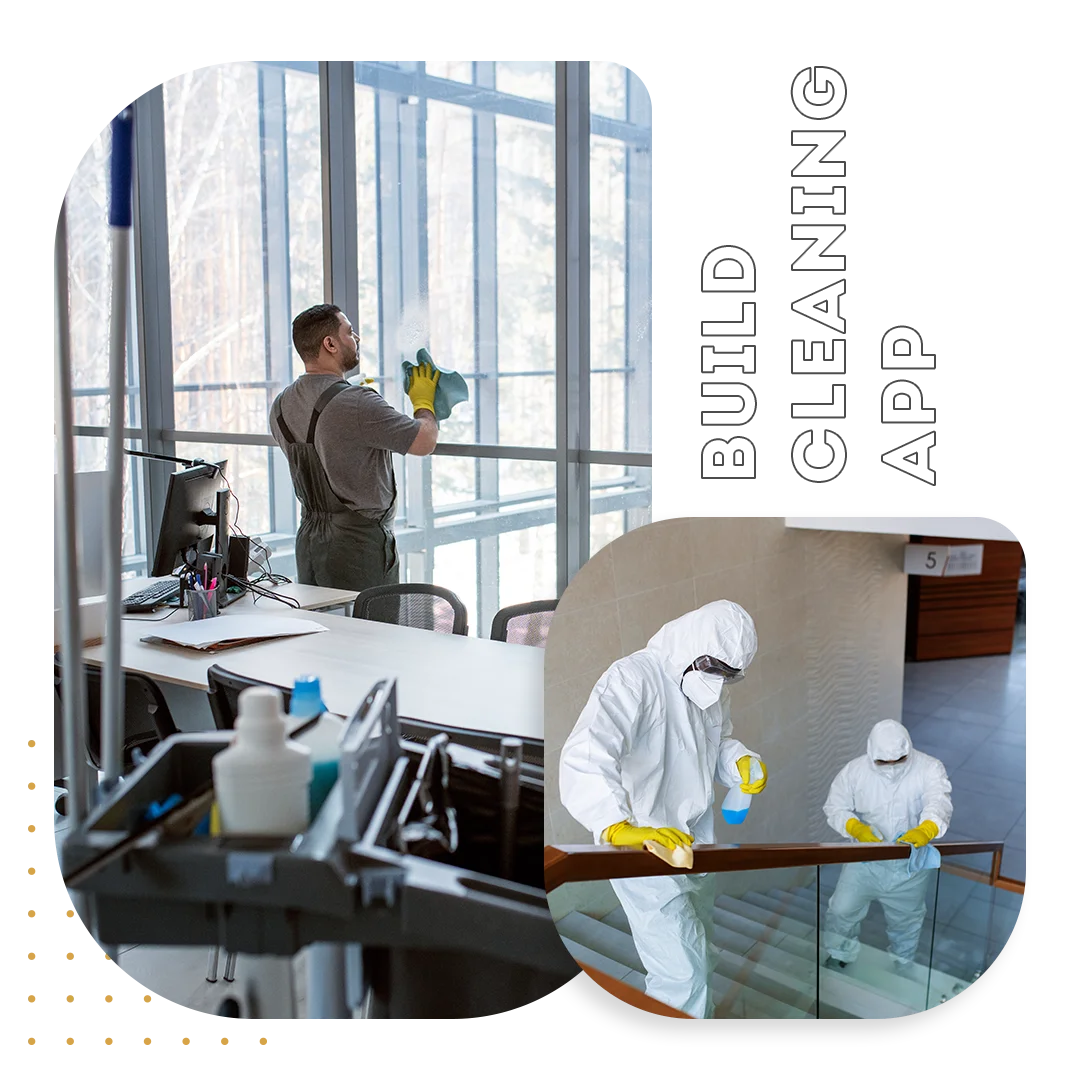 Is It a Good Idea to
Build On-Demand App for
Cleaning Services
Mobile presence means a lot these days, which is why many companies and startups are considering digital technology. This is the easiest way to reach customers, maintain commitment, and offer better services and experiences. Almost every business (size doesn't really matter) needs a mobile app, and the on-demand services gap is no exception. Current trends dictate that you can do anything without leaving the house. Digital solutions help promote a company, attract more potential customers, and let them know what services they can offer and at what price.
Nowadays, people no longer have to do everything on their own, it is perfectly normal to entrust some routine tasks to professionals. This is why on-demand services such as cleaning have become so popular. Allied Market Research expects the global cleaning market to accumulate more than $ 74 million by 2022.
Most popular types of
On-demand Cleaning

Services

There are many reasons why people tend to order on-demand cleaning services. Sometimes they just want to save time. They may simply need help because their house is too big for a person to clean. And sometimes it's easier and cheaper to occasionally hire someone to do the cleaning than pay a monthly salary to your own cleaning staff.

On-demand cleaning services fall into three broad categories depending on the type of household to be cleaned:
Post construction
It always causes a big mess after the renovation is complete. So before selling an apartment, real estate agents need to make it spectacular and get rid of demolition waste. This type of cleaning is complicated and needs to be done in several stages (rough, light and clean).
Home cleaning
This type of cleaning specializes in tidying up the rooms in the house. The team usually washes the floor, removes dust from surfaces, and cleans furniture and tiles. With cleaning that meets the needs of customers, customers can do everything in the house. This type of work usually focuses on detail and quality.
Commercial cleaning
The main advantage of such services is that they can be day or night, which is very convenient for many businesses. Cleaning staff will wash floors and furniture, vacuum carpets, and pay special attention to disinfecting equipment, tactile surfaces, and bathrooms.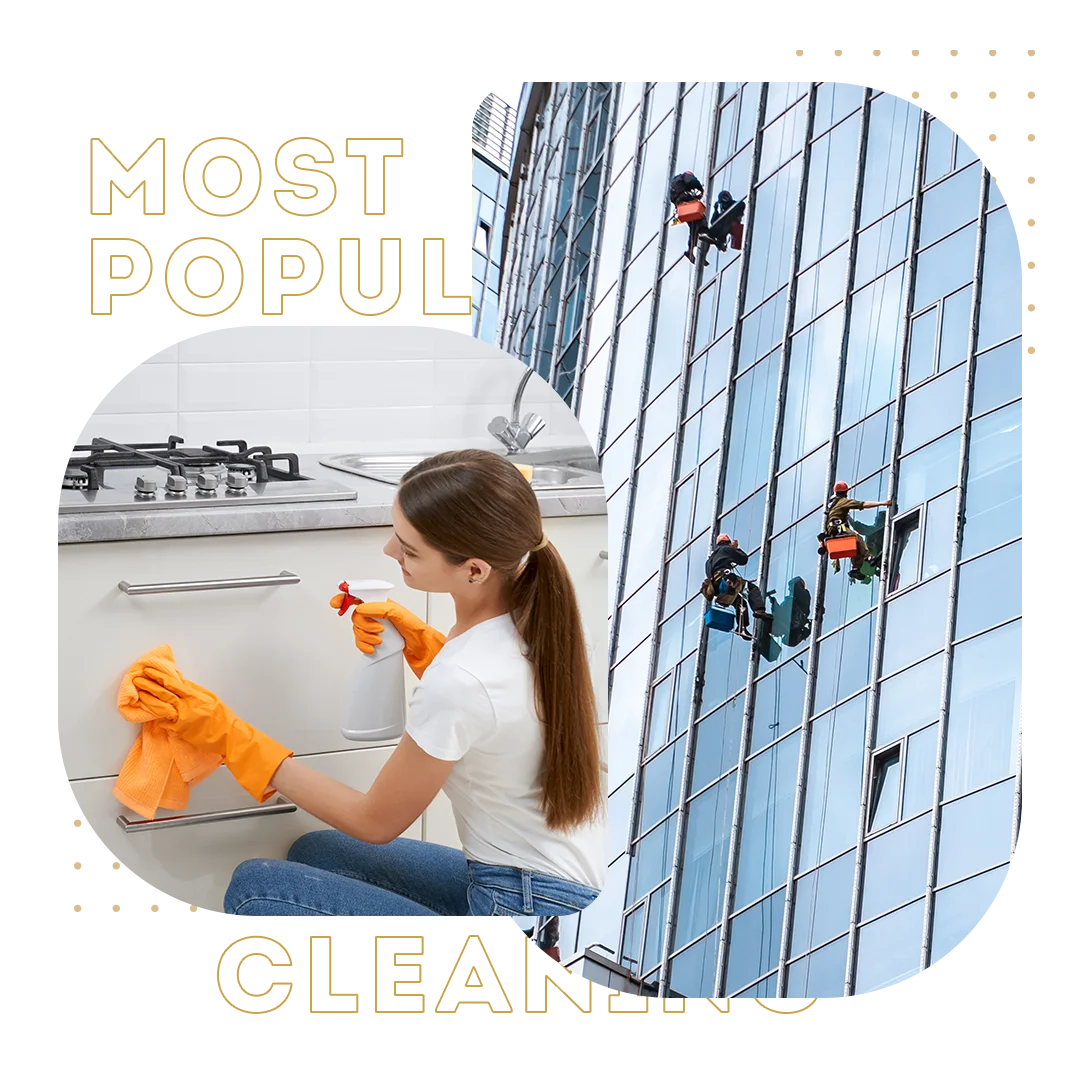 Hope you understood all the relatable regions of On-Demand App for Cleaning Services that Adequate Infosoft caters to offer on every custom website development solution. You can extend your power source income and commercial reputation among the industry through our instant On-Demand App for Cleaning Services solutions embarking on the complex use of various tools and technologies. Just contact us through the given below details.
Email your requirements or call us at: