Shopping Cart

Development

With our shopping cart development services, you don't have to spend much to develop other online shopping infrastructures. As a top Shopping cart development company, we have happy clients in countries like Denmark, Ireland, Ghana, South Africa, UK, US, Singapore, Netherlands, Malaysia, Sweden, Australia, New Zealand, and other European & Asian countries.

Connect with us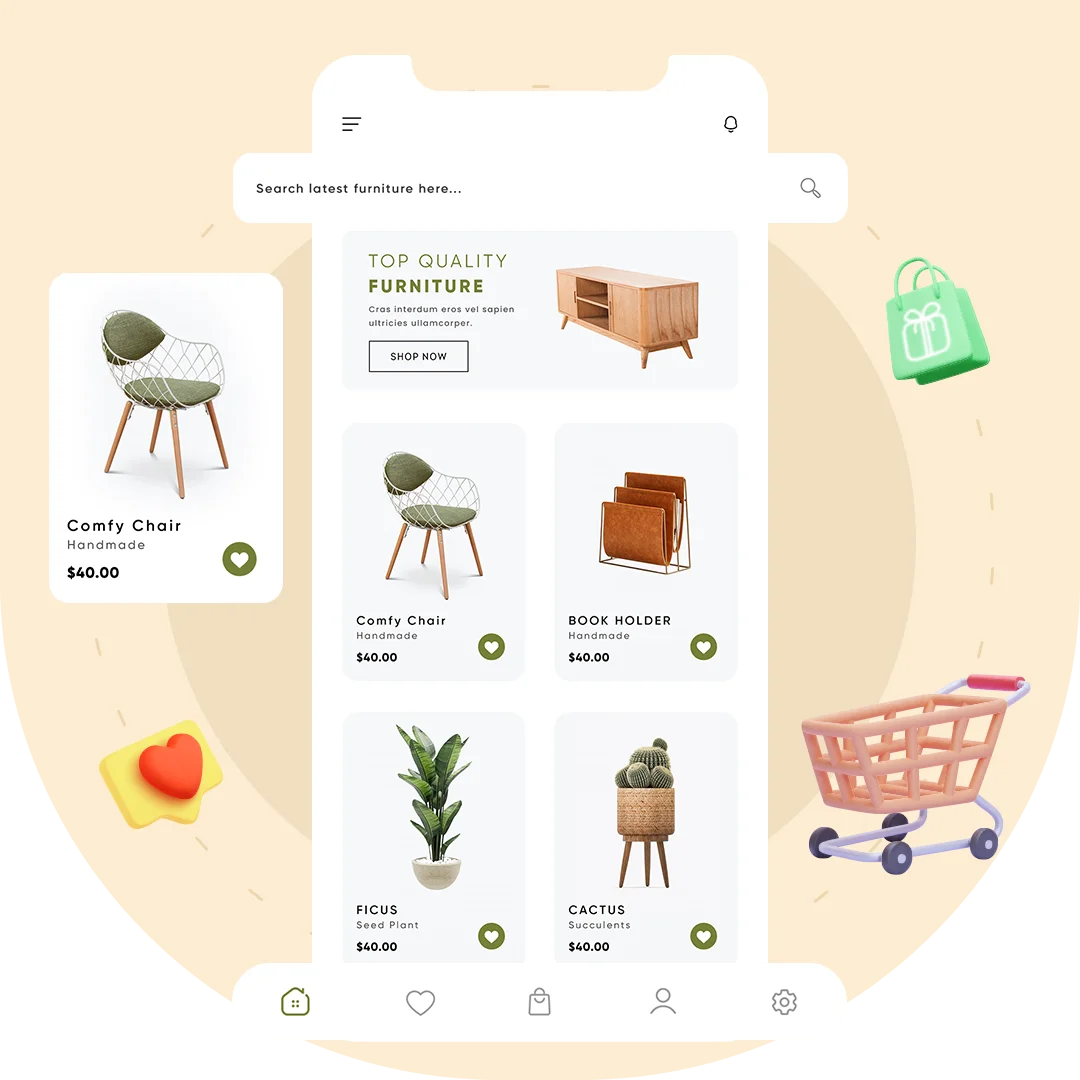 What We Offer as
Shopping Cart

Solutions
Shopping Cart Development
According to the clients requirements, our company offers custom web design services.
Payment Gateway Integration
We have vast expertise in integrating payment gateways for e-commerce stores. They can integrate PayPal, .net, and others.
Responsive eCommerce Website
We build responsive e-commerce websites that work well on all the major devices. They deliver user-friendly websites.
Plugin & Module Development
Our expert dedicated developers are critical to customizing and developing plug-ins and modules to add the functionality you want to your business.
Point Of Sale (POS) integration
We can integrate on-site POS software to facilitate payment through your merchant account.
Support &
Maintenance
Our company offers exceptional support and maintenance services to ensure that your website works well all year round.
Hire Adequate Infosoft for
Shopping Cart

Development

It is very important to recognize when you are thinking about building an eCommerce website. There can be many reasons for this, but fortunately, you can reduce your shopping cart dropout rate and increase your sales in many ways. It's not about trusting your brand, or that visitors didn't like your product. Our shopping cart development solution understands your business needs and requirements. We combine all online shopping features into a single shopping cart package, ensuring an increase in customer conversion rate, number of leads, sales growth, and customer interaction. Through our shopping cart development technology, we provide businesses with global exposure in 24x7 visual front stores.
Hire Shopping Cart Developers
for
Expressive

Coding
Increased
ROI
Our B2B and B2C shopping cart development services provided by our developers help the clients in multiplying their customer base with increased ROI.
User-Friendly
Revolution
The developers of adequateinfosoft help the clients with an excellent and user-friendly online shopping experience for their customers.
Expertise in
Multiple Platforms
Our shopping cart developers carry great competency with various eCommerce development platforms including Magento, WooCommerce, BigCommerce, NopCommerce, ZenCart, Shopify, etc.
Cutting-Edge
Technologies
For bespoke and off-the-shelf solutions, getting our developers on board is going to be the perfect choice for your eCommerce project.
Experienced
Developers
Since the beginning of the e-commerce revolution, our developers have worked on various shopping cart projects, hence, are highly experienced.
Informed
Coders
All the Shopping Cart developers in our company have good knowledge of the e-commerce industry.
Our Shopping Cart
Development
Expertise
Because we are experts in the most popular open-source technologies such as PHP, MySQL, Magento, our shopping cart development includes the best selection of technologies, with advanced methods to enhance your business in a better way.
We will gather your needs, understand your business needs, suggest the most suitable options, and then start the development process of your choice.
We are properly implementing an inventory management system so that you can better manage your products on your website without embracing your customers.
Our experts work well in managing both the large database and the user interface.
Before installation, we will test your experience and modify or update the solution as required. We are proficient in modifying an existing shopping cart or customizing your shopping cart.
If you are planning a new business or need an e-commerce solution for your existing business, contact us. We help with our reliable services for better business opportunities and success.
Benefits of Shopping
Cart

Development
Scalability
As your business grows, you need newer features and optimized features that are available when you have a custom shopping cart in place.
Versatility
When you have a shopping cart, it reflects these values as well. In addition, a custom shopping cart can be designed to meet your business's unique needs and inventory concerns.
Stand Out
The quality promised when attracting customers should be maintained until they are paid for, and only a unique shopping cart can help.
Marketing Features
The advanced marketing features will include custom SEO tags for each and every product, SEO-friendly URLs, highlighting relevant products, reward points, gift cards and discounts, and much more.
At Adequate Infosoft, strive to help e-commerce entrepreneurs transition their e-shops seamlessly from existing platforms to the latest Shopping Cart theme. Our team of professional Shopping Cart developers has experience with Shopify and is able to deliver a robust online store that meets all your special marketing and catalog management needs. Our in-depth knowledge of Shopify and a clear understanding of the variety of tools and uses will help us offer customized Shopping Cart solutions to help you grow your business. Hire Adequate Infosoft to get top-quality solutions at competitive prices.
Email your requirements or call us at: