Xamarin App

Development Company

Design efficient and cutting-edge cross-platform mobile apps and Windows apps with native-like features using a single codebase. We help clients meet their varied business needs with our purpose-driven Xamarin apps designed using C#, Visual Studio, Xamarin forms, and frameworks.

Connect with us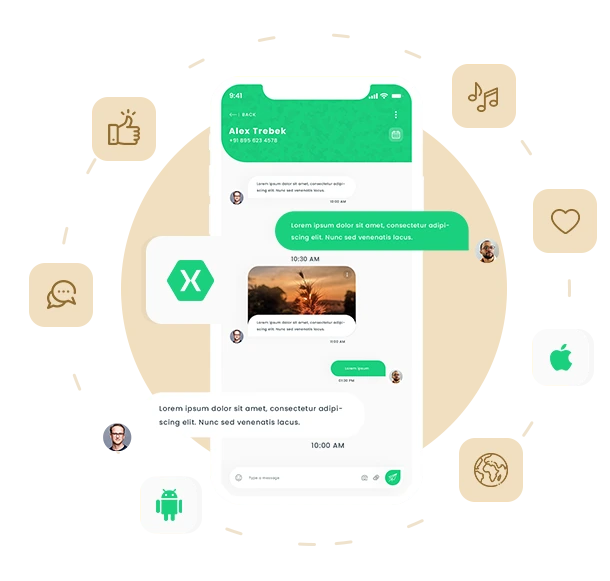 Our Xamarin App


Development Services Include
Enterprise Grade Development
We build highly secure and scalable iOS and Android mobile applications using the next generation of Xamarin components, with thorough storage, clever methods, and best coding practices.
Custom App design & Development
Our Xamarin developers can build custom mobile apps from scratch based on your specific requirements and needs.
App consulting
service
We provide Xamarin app consulting services that can help you identify the right approach to developing your mobile app and provide guidance on best practices for using the Xamarin platform.
Xamarin app integration
Our Xamarin app integration service helps you integrate your existing systems and data sources into your mobile app, such as integrating with APIs, databases, and third-party services.
UI/UX
design
Adequate Infosoft's experienced Xamarin developers conduct user research, create wireframes, prototypes, and test the app with users, and iterating on the design until it meets the user's needs and expectations.
Migration & Up-gradation Services
We help you process-oriented upgrade your Xamarin cross-platform application to the latest version. We can also help you migrate an Android or iOS app to another platform using the Xamarin PCL or Shared framework.
Xamarin app
testing
Our dedicated Xamarin app developers are best in testing your mobile app and ensuring that it works as expected across multiple devices and platforms, including iOS, Android, and Windows.
Maintenance and support
Our highly trained Xamarin development team provides 24/7 technical support to build the architecture, seamlessly integrate it with the Cloud, and maintain it. We also have an SLA-based ticket resolution system that strictly follows the SLA defined and shared with our clients..
Why Xamarin for
mobile app development?
Xamarin is a popular cross-platform mobile app development framework that allows developers to build native apps for iOS, Android, and Windows using a single codebase, written in C#. It offers a range of advantages, such as ease of development, and the ability to leverage existing .NET libraries and tools which make it the best platform for mobile app development. Here are the benefits of using Xamarin for cross-platform mobile app development:
Cross-platform compatibility
Xamarin allows developers to build native mobile apps for multiple platforms, including iOS, Android, and Windows, using a single codebase. This can save development time and costs and ensure consistency across different platforms.
High Performance Compile Code
Xamarin allows developers to write all applications in C # and share the application code across all mobile developer platforms.
Robust set
of APIs
Xamarin also provides a robust set of APIs and tools that enable developers to build high-performance, feature-rich mobile apps with native look and feel across multiple platforms.
Native
performance
Xamarin uses C# programming language and .NET framework, which allows for high performance and native app experience on different platforms. It Xamarin also provides access to native APIs and features, making it easy to integrate with device-specific functionality.
Integration with
Visual Studio
Xamarin integrates with Microsoft's Visual Studio IDE, which is widely used by developers. This provides a familiar development environment and enables developers to leverage Visual Studio's features and tools.
Microsoft
support
Xamarin is owned by Microsoft, which provides support and resources to developers using the platform. This can provide additional security and reliability to the development process.
Automated
Testing
Mobile apps developed in Xamarin can be tested using the Xamarin Test Cloud. It saves developers time and effort on manual testing.
Fewer
Bugs
Xamarin helps developers build applications with the fewest bugs. It also provides comprehensive security for applications.
Reduced Time
To Market
Xamarin's architecture for cross-platform applications eliminates the need for separate applications for different operating systems. This also avoids a steep learning curve.
Hire Xamarin developers from
Adequate Infosoft to design

a robust app for your business.

Adequate Infosoft is the most trusted name among the leading Xamarin application development companies. We are working on a mobile strategy that will allow us to quickly and safely create and integrate apps into a new or dominant business environment. Our dedicated Xamarin developers cover a wide range of Xamarin application development services to enable businesses to deploy and integrate cross-platform mobile applications without any errors. Here are the reasons why you should hire Xamarin developers from us:
Confident app developers
Our developers are highly experienced and confident when working with clients. They work with a logical and creative approach to deliver the best-quality apps.
Expertise
Adequate Infosoft has a team of experienced Xamarin developers who have worked on many projects and know how to make cross-platform mobile apps using Xamarin.
Customization
We offer customized Xamarin mobile app development services tailored to meet the unique requirements of our valued clients.
Quality Assurance
Adequate Infosoft is committed to delivering high-quality Xamarin mobile apps that meet the client's expectations. They follow a rigorous quality assurance process to ensure that the app is bug-free and performs optimally.
Cost-Effective
We are known for offering cost-effective Xamarin mobile app development services without compromising on the quality of the app.
Timely Delivery
Xamarin developers at Adequate Infosoft follow an agile development methodology that ensures timely delivery of the Xamarin projects without any delays.
Satisfied Clients
We ensure to provide 100% satisfaction to our clients while delivering every Xamarin application to our clients.
Tools & Technologies
we use for
Xamarin App Development
C#
Android Studio
Twitter SDK
Visual Studio
AWS
Azure
Facebook SDK
Firebase SDK
Google Play Services
MVVM
NET Standard
Xamarin.Essentials
xUnit
SQLite
Firestore DB
App Center
MVVM Cross
Json.NE
Case

study

We have built the projects for small,medium, as well as
large-scale industries.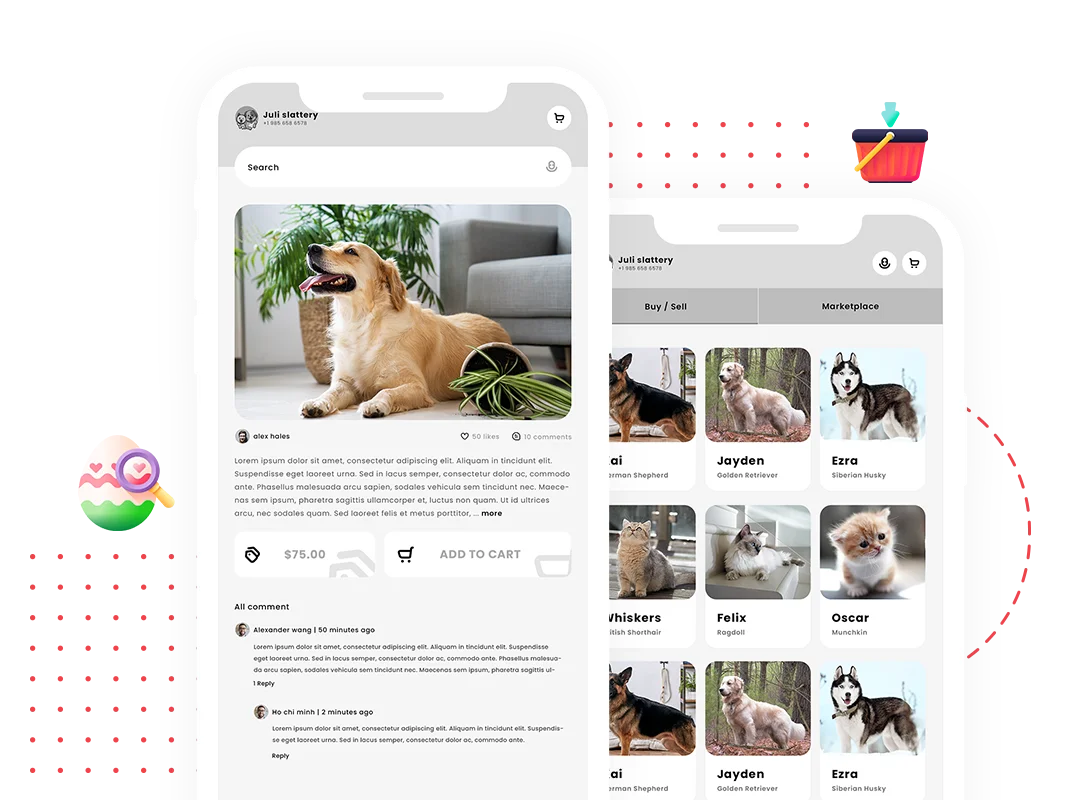 Pet's Social Media

& Marketplace Development

We have created a social media platform to connect pets with pet lovers located globally. Users can share their personal experiences and funny moments with other pet owners.

View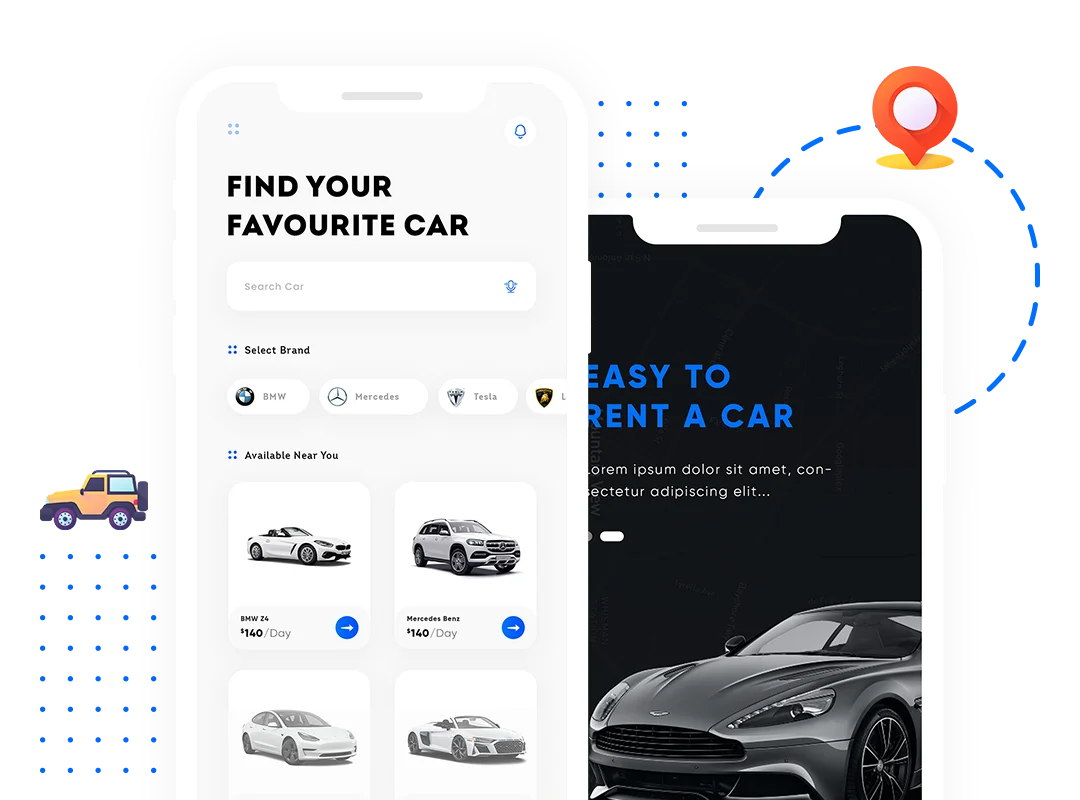 AEM Mobile

Application

Our AEM Mobile app is one of the best apps we have designed using Xamarin. The app was designed for truck drivers to track their routes and get accurate payouts at the end of the day.

View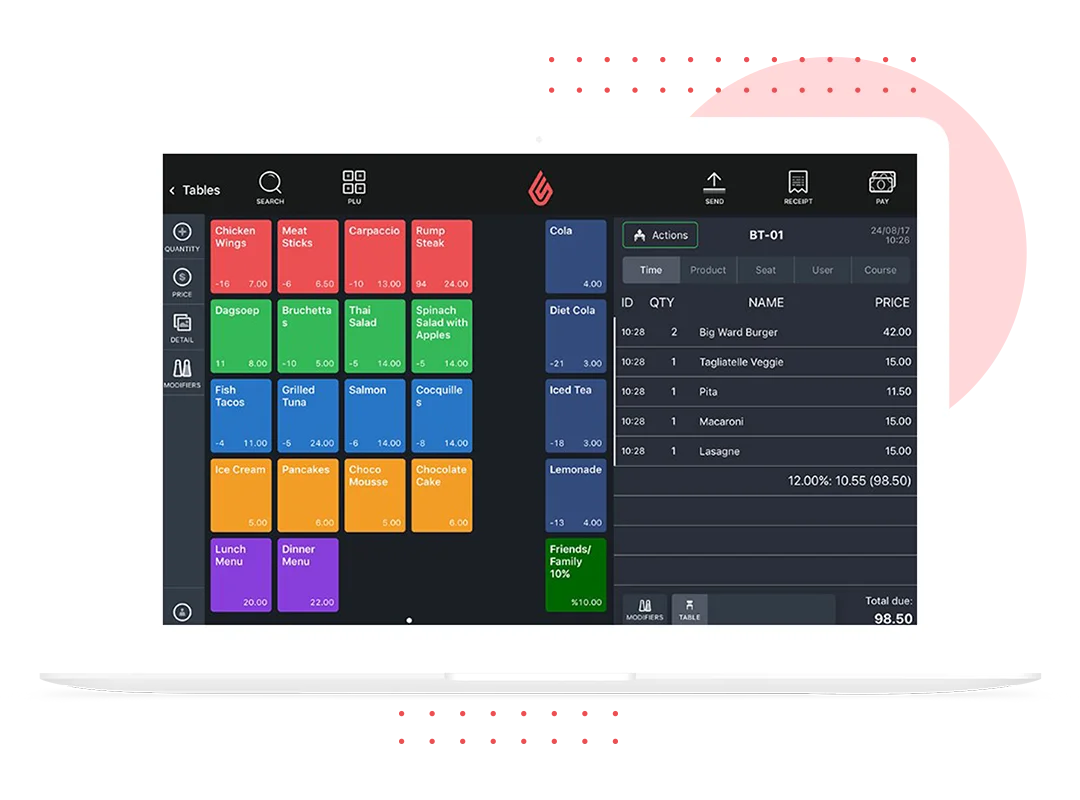 POS

Software

We have designed a POS software using Xamarin that provides the restaurant with a full-stack solution. The primary objective of this software is to manage systems and maintain online menus with high-resolution images of dishes.

View
Frequently Asked

Questions

Find the answers to all of our most frequently asked Questions.
The cost of a Xamarin app depends on its complexity, features, platforms, and the development team's hourly rate. It can range from $10,000 to $100,000 or more. To get an accurate estimate on the Xamarin app development cost, contact us now and consult with our experts.
The choice between native and hybrid apps depends on various factors, such as the project requirements, budget, timeline, user experience, and development skills.

Native apps: These apps are developed specifically for a particular platform (e.g., iOS, Android) using native programming languages (e.g., Swift, Java). They offer the best user experience, performance, and access to device-specific features such as cameras, GPS, and push notifications. However, they require separate development for each platform and can be more expensive and time-consuming to build.

Hybrid apps: Hybrid apps, on the other hand, are built using web technologies such as HTML, CSS, and JavaScript and wrapped in a native container. They offer faster development, cost-effectiveness, and cross-platform compatibility. However, they may not provide the same level of performance and native feel as native apps, especially for complex and graphics-intensive applications.
Adequate Infosoft is a reliable software development company offering Xamarin app development services. We can assist you in developing a Xamarin app strategy by analyzing your business requirements, target audience, competition, and market trends. From providing guidance on choosing the appropriate platform(s), and selecting the right features and functionalities, to creating a user-friendly interface, we can help you with everything. Our dedicated Xamarin developers can work with you to develop a comprehensive project plan that aligns with your budget and timeline.