Joomla Web

Development

Our experienced Joomla developers proficiently suffice the versatile CMS development requirements of startups, small-sized organizations, and large-sized organizations to the various countries including Germany, France, Spain, Poland, Denmark, Ghana, South Africa, UK, US, Singapore, Netherlands, Malaysia, Sweden, Australia, New Zealand, and other European & Asian nations.

Connect with us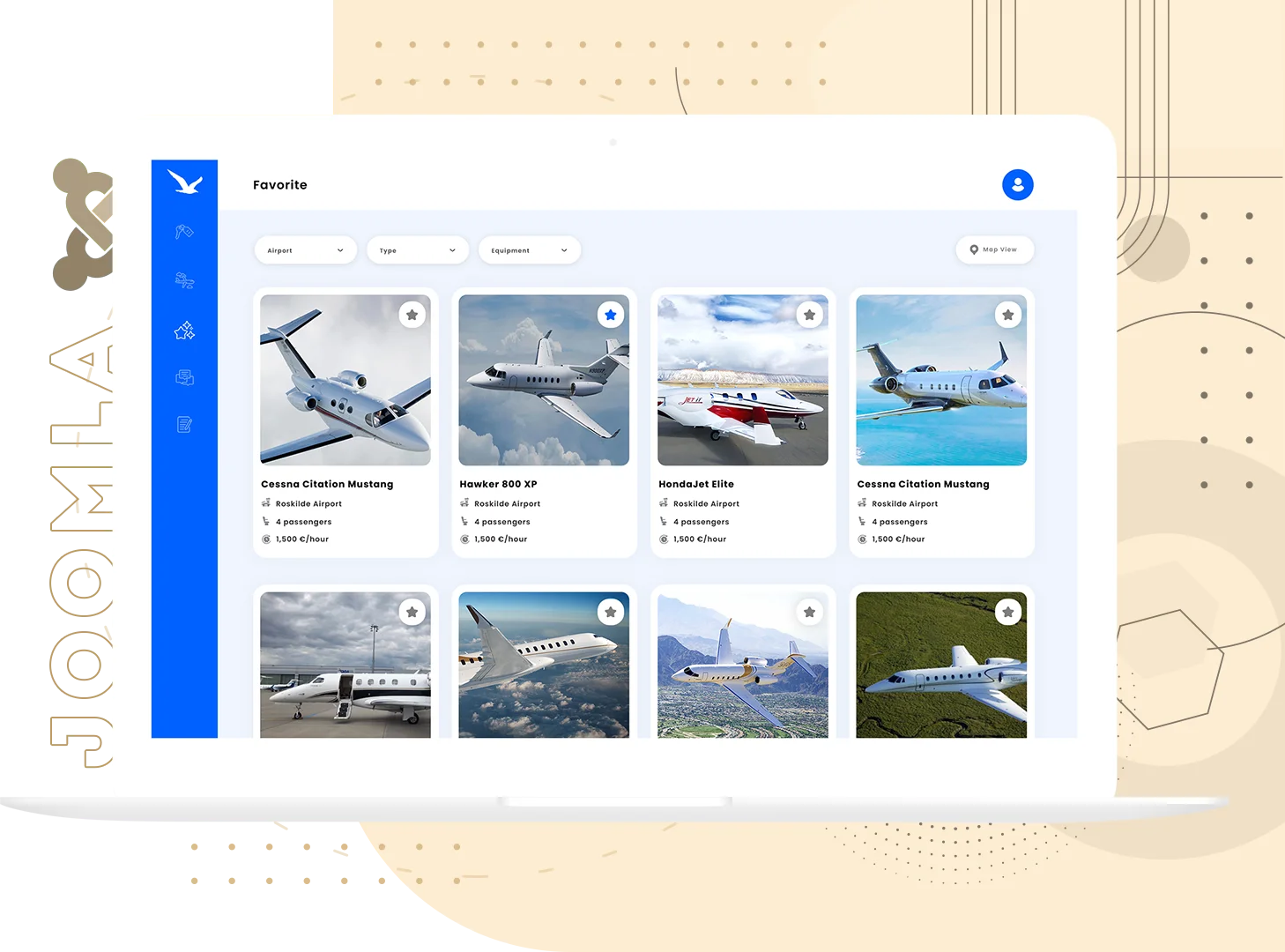 Joomla Development

Services

We have gained exceptional technical expertise in all areas of Joomla development over the years. Our experienced Joomla developers are adept at meeting the versatile CMS development requirements of startups, small organizations, and large organizations.
Consulting Services
Extension Development
Migration and Upgradation
eCommerce Development
Maintenance & Support
Template Development
Theme Development
CMS
Development
Custom Website Development
Module Development
Hire Adequate Infosoft for
Choosing Joomla from Adequate Infosoft

is the Right Choice!

We offer web application development on Joomla to display websites that are in line with the business goals of the organization. Our Joomla application developers have extensive experience, using proven methodologies and the latest technologies to deliver scalable Joomla solutions to our reputed clients. We offer customized themes based on branding requirements, as the versatile templates fit the complexity of each client perfectly for simple content management requirements.
Why Choose Adequate

Infosoft?

Adequate Infosoft recognizes the business trends and the potential future needs of economic growth by embracing and offering the best technologies available from time to time. We have developed, customized, and integrated all the Joomla extensions available so far.
Dedicated Experts
Our dedicated and dynamic Joomla development team deals with the latest technologies, platforms, and services beyond customer expectations.
Affordable Prices
We understand the value of hard-earned money and provide real value for the money invested. That's why we offer quality services at an affordable price and help customers get the maximum return on investment.
Latest Technology
To meet the expectations clients have from the company, best practices are adopted and the latest technologies are used.
Customized Solutions
Diverse customers have different business requirements. We understand this and offer customized solutions that perfectly meet their needs and offer them the best Joomla website.
Complete Support
Each business organization believes in building lasting relationships and this is only possible with happy and satisfied customers. We are here to offer 24 × 7 technical support to customers.
Timely Delivery
We appreciate your time and investment. Our enthusiastic programmers are trained and prepared to implement the projects within the given time.
Why Choose a
Joomla

Developer?

The main benefit of using Joomla developers is that you are familiar with this powerful software program and can quickly create a creative website that meets your business goals and needs. As a developer, we enjoy using this software program because it provides an interface that is extremely flexible to allow for custom developments while being supported by one of the world's largest users and development community. As customers, you will love this program because we can bring you up quickly and easily by managing your site once it's done. We conduct several training sessions where you can work with a developer to learn how to manage the content of your website.
Hire Joomla Developers of
Adequate Infosoft For

Next-level Coding
In depth Knowledge
Our developers are well-versed with Joomla, an open-source content management system regularly keeping tabs on the new tools and technologies.
Simultaneous Testing
The developers from Adequate Infosoft leave no space for bugs/issues as they include testing of each software component during development.
Keen Observers
The introspection ability of our developers always helps develop projects with desired quality that meet the expectation of clients.
Easy to work with
We are a home to certified Joomla developers with whom working is easy and exciting.
Process Automators
Developers working with us believe in making the entire development process more automated.
Updated Developers
Hiring our developers gives you the obvious advantage of having updated developers to work on your project.
Key Benefits of
using Joomla

framework
Developing Websites
Websites can be created by using Joomla web application development from small to most advanced level.
Easy to Set Up
You can easily download and install it in a few simple steps because Joomla is a free and open-source CMS.
No Restrictions
Without prior associated restrictions, Joomla offers a vast scale of development. Hence for future modifications offers extended scope to the website.
Less knowledge
With this platform, a novice with basic knowledge of programming can start developing a website.
E-commerce Friendly
Without switching between tabs, manage products, and their content. Specially designed for e-commerce, Joomla has many features.
SEO Friendly
Joomla facilitates you to choose meta keywords and meta descriptions for your web pages because it has built-in Search engine Friendly URLs.
At Adequate Infosoft, we specialize in developing unique, user-centric websites and web applications using Joomla. In the capable hands of our combative developers, Joomla can be shaped to perfectly reflect your vision. In comparison, we have a wealth of experience with Joomla as well as PHP, HTML5, CSS, and many other web development languages and tools. From small start-ups to enterprise-level e-commerce, our developer uses their years of experience to make your empire great. Just contact us through the given below details
Email your requirements or call us at: